'Presidential poll a contest between ideologies': Yashwant Sinha's appeal to lawmakers [WATCH]
84-year-old reached out to lawmakers, saying that the law provides the privilege that voting in the particular election will be kept hidden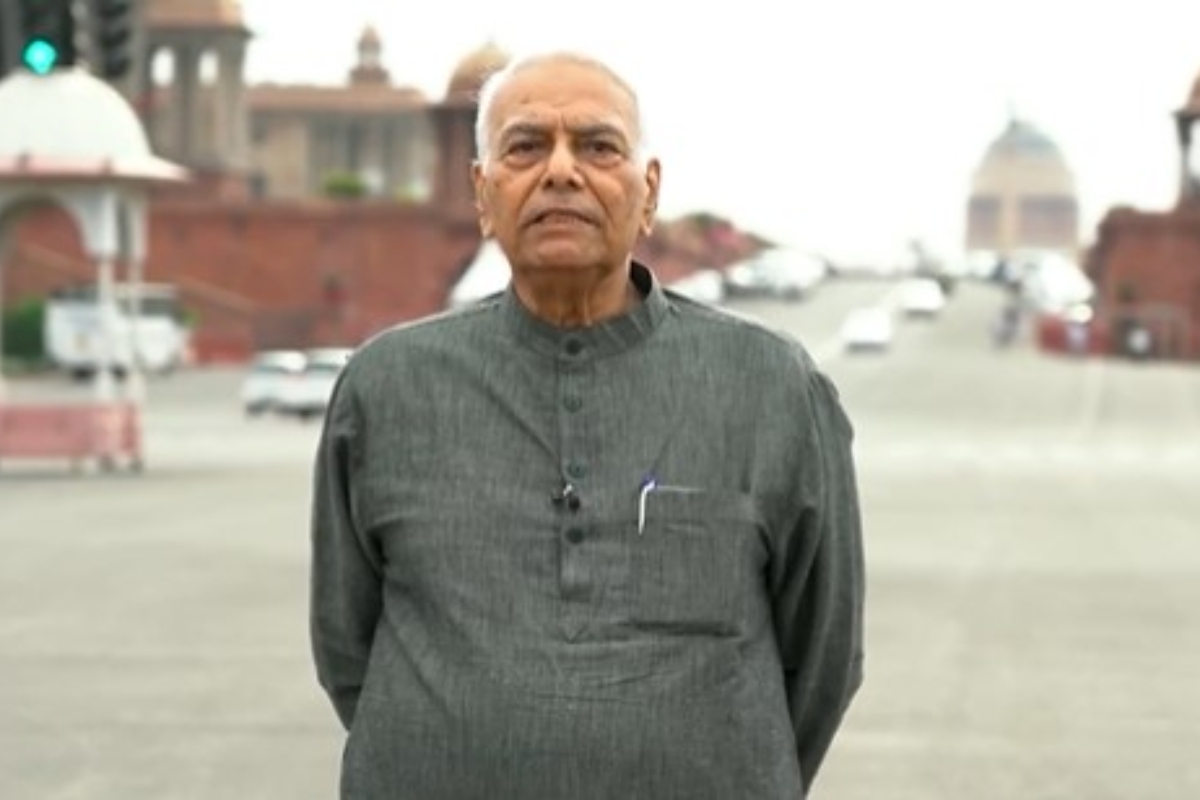 New Delhi: Opposition presidential candidate Yashwant Sinha in a video message shot on Delhi's Rajpath, appealed to all the MPs and MLAs to 'vote according to the constitution and their conscience' on Saturday.
The latter further cited the presidential polls that are set to be held tomorrow, i.e July 18 is not just a 'contest between two individuals but two ideologies'.
The 84-year-old reached out to the lawmakers, saying that the law provides the privilege that voting in the particular election will be kept hidden with no provision of party whip, hence a unique opportunity to individually determine the suitable contender.
"The election to the post of president of India this time is taking place under extraordinary circumstances. The country is facing multiple problems on various fronts but the most important problem that we are facing is the problem of safeguarding and protecting our Constitution", he added.
Watch:
In the recently posted clip, Sinha could also be heard saying that certain people are openly violating the constitutional values in the country, efforts are being made to bring down the elected governments across nation, which is against the spirit of democracy.
This year the Presidential election is not a contest between two individuals but two ideologies. Only one side wants to protect the provisions & values enshrined in our Constitution. I appeal to all MPs & MLAs to vote according to the Constitution and their conscience this time. pic.twitter.com/vemPHvdaPf

— Yashwant Sinha (@YashwantSinha) July 16, 2022
"I, therefore, appeal to you to exercise your vote in terms of the Constitution, according to your conscience. The Constitution provides that the vote will be secret but there will be no party whip which means that you have to determine for who you want to vote for," Sinha said.
My appeal to all members of the electoral college ahead of the Presidential election tomorrow. pic.twitter.com/27JVgwC8ZN

— Yashwant Sinha (@YashwantSinha) July 17, 2022