Rajasthan CM Ashok Gehlot tested Covid positive
Ashok Gehlot, Vasundhara Raje Covid Positive: Rajasthan CM and former CM informed about their health on Twitter.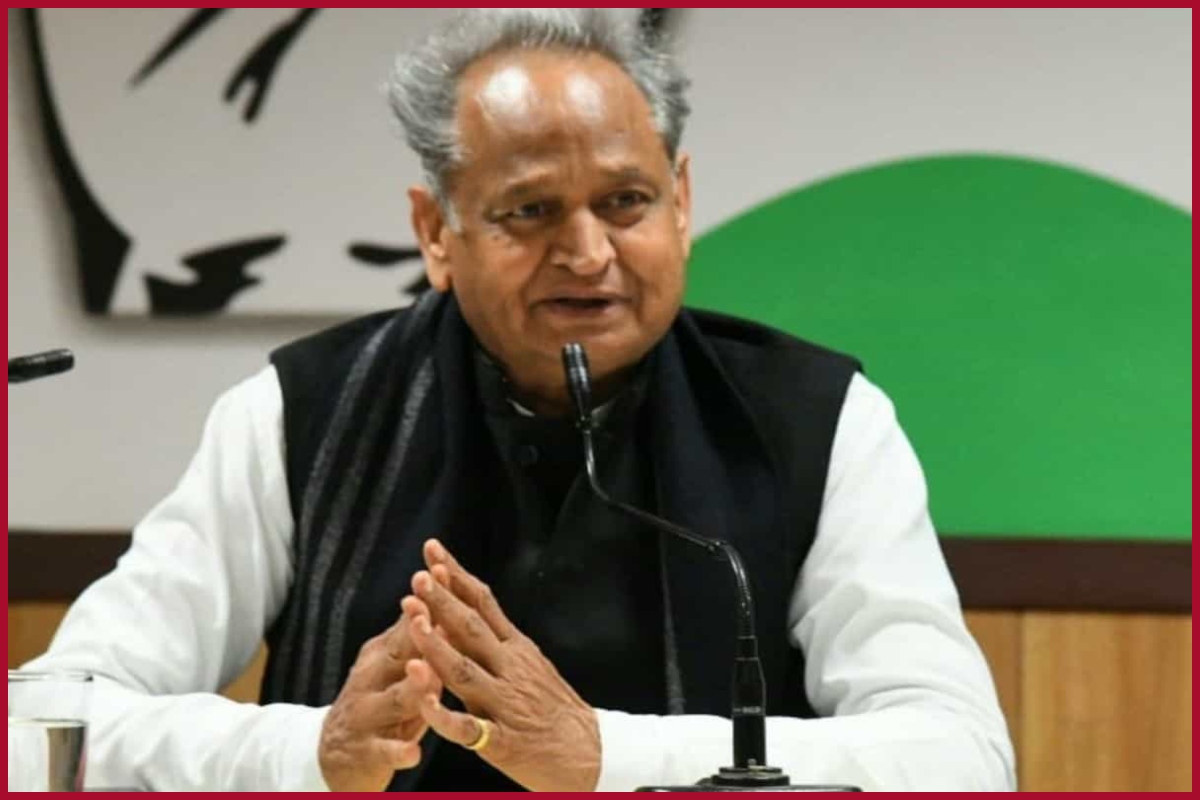 New Delhi: Rajasthan Chief Minister Ashok Gehlot tested positive for Coronavirus on Tuesday (April 4).
CM Ashok Gehlot shared the news about testing postive for covid19 on his social media accounts.
He wrote, "In the last few days, the cases of Kovid have increased across the country. I myself have been infected with Covid with mild symptoms. As per the advice of the doctors, I will continue working from my residence for the next few days. All of you take care and follow the Covid protocol."
पिछले कुछ दिनों में देशभर में कोविड के मामले बढ़े हैं। मैं स्वयं भी हल्के लक्षणों के साथ कोविड से संक्रमित हो गया हूं। डॉक्टरों की सलाह के अनुसार अगले कुछ दिन निवास से ही कार्य जारी रखूंगा। आप सब सावधानी बरतें एवं कोविड प्रोटोकॉल का पालन करें।

— Ashok Gehlot (@ashokgehlot51) April 4, 2023
This comes a day after he along with several other Congress leaders accompained Disqualified MP Rahul Gandhi to Gujarat.
सत्यमेव जयते !

संवैधानिक प्रक्रिया का सम्मान कांग्रेस व गांधी परिवार के संस्कारों में है।

आज सत्य संघर्ष को मजबूत करने हेतु सूरत आगमन पर @RahulGandhi जी का अभिवादन किया। pic.twitter.com/CObyMqnnPt

— Ashok Gehlot (@ashokgehlot51) April 3, 2023
He also addressed a press conference in Gujarat.
Vasundhara Raje covid positive
Menwhile, BJP leader and former CM of Rajasthan Vasundhara Raje also tested postive for coronavirus.
कोविड की जांच में मेरी रिपोर्ट पॉजिटिव आई है।
चिकित्सकों की सलाह पर मैं पूर्ण रूप से आइसोलेशन में हूं। जो लोग मेरे संपर्क में रहे, वे अपनी जांच करवाएँ और सावधानी बरतें।

— Vasundhara Raje (@VasundharaBJP) April 4, 2023
Covid 19 in India today:
In the last 24 hours, 3038 new fresh coronavirus cases was recorded in India, while the active caseload is at 21,179.
This is a developing story.