UP's 'Samuhik Vivah Yojana', a big success: State govt facilitates marriage of over 1.75 lakh daughters in 4 yrs
April 5, 2021 21:01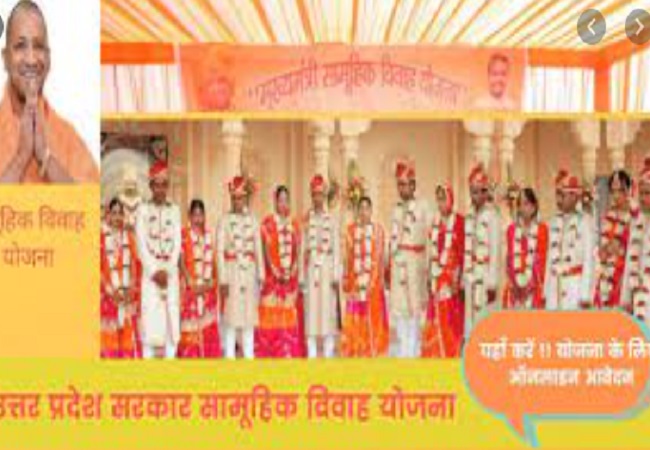 New Delhi: In a country like India, when the poor take loans for weddings of their daughters, they usually spend a lifetime returning it. Some of the underprivileged families even used to mortgage their assets for their daughter's marriage.
But this is Uttar Pradesh of Yogi. UP government has embarked upon a unique scheme under which, it conducts the marriage of poor daughters for free.
By doing this, CM Yogi Adityanath not just performs his social responsibility but also saves the poor from getting into any debts. Now, every single poor girl in the state of Uttar Pradesh can tie the knot with her life partner. The mass marriages are organised as part of several welfare schemes run by the Yogi Adityanath government for economically-weaker sections of society.
Ram Pyare of Jagdishpur Bhaluan (Vikas Khand Kaudiram), who has approached many people for his daughter Neelam's marriage, was totally distressed as his financial condition was not good enough to bear the expenses of a wedding ceremony. He even tried hard to borrow some money from relatives as well, so that he could fulfil the dream of getting his daughter married. Meanwhile, when he came to know about Chief Minister Yogi Adityanath's Samuhik Vivah Yojna, he applied from the block level and now Neelam is happily married.
Not just Ram Pyare, hundreds of daughters, including Raju's daughter Savita, from Jagdishpur Bhaluan, Raju's daughter Sheelu of village Haraiya Basavanpur, Kauriram Ramanaval's daughter Anuja, got married under the mass marriage scheme of Chief Minister, Yogi Adityanath.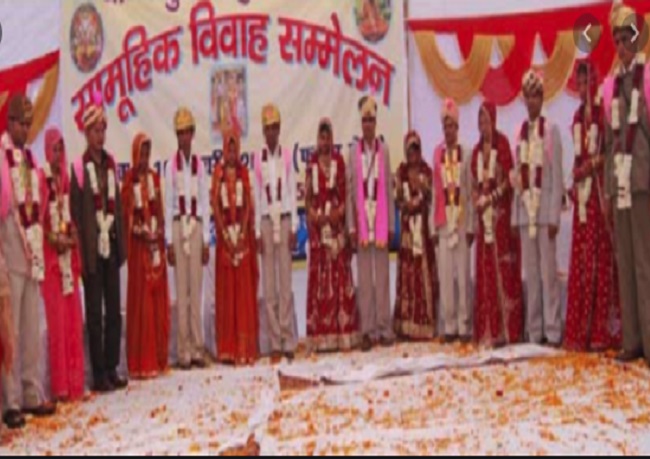 To give blessings to the daughters of the states, CM Yogi personally attended the mass marriage functions and gave marriage certificates to all the couples. The couples were quite elated at receiving the blessings directly from the Chief Minister. According to the Gorakhpur district officials, there had been as many as 81 mass marriages in financial year 2017-18, 671 in 2019-20 and 622 in 2020-21. In total, 1174 couples have tied the knot in the district. As part of the mass wedding scheme, a financial assistance of Rs 51,000 is given to each couple.
200 percent increase in number of beneficiaries
The economically-weaker section of the society faces many hurdles and financial problems on the wedding of their sons and daughters. CM Yogi Adityanath felt the financial constraints in the marriage of sons and daughters of such a poor family. The Yogi government vowed that it would make every daughter of the society to have a life partner. As soon as he took to power in the year 2017, CM Yogi gave the gift of 'Samuhik Vivah Yojana' to the entire state.
In Gorakhpur alone, the number of beneficiaries of this scheme has increased by about 200 percent.

Rs 35,000 given separately in account of each bride
Under this scheme, after marriage, an amount of Rs 35,000 is sent separately to the bride's account. The public representatives and administrative officials participate in this mass marriage ceremony at the block level and it is under their supervision that the marriage takes place. Just a few days ago, on March 11, 2021, mass marriage was also organised in Kaudiram development block of Gorakhpur district in Uttar Pradesh. Public representatives also blessed the newly married couples in this marriage ceremony.