WATCH: Income Tax department seized Rs 1 crore cash hidden in a tree from Cong leader Ashok Kumar Rai's brother's home
WATCH: Income Tax department seized Rs 1 crore cash hidden in a tree from Cong leader Ashok Kumar Rai's brother's home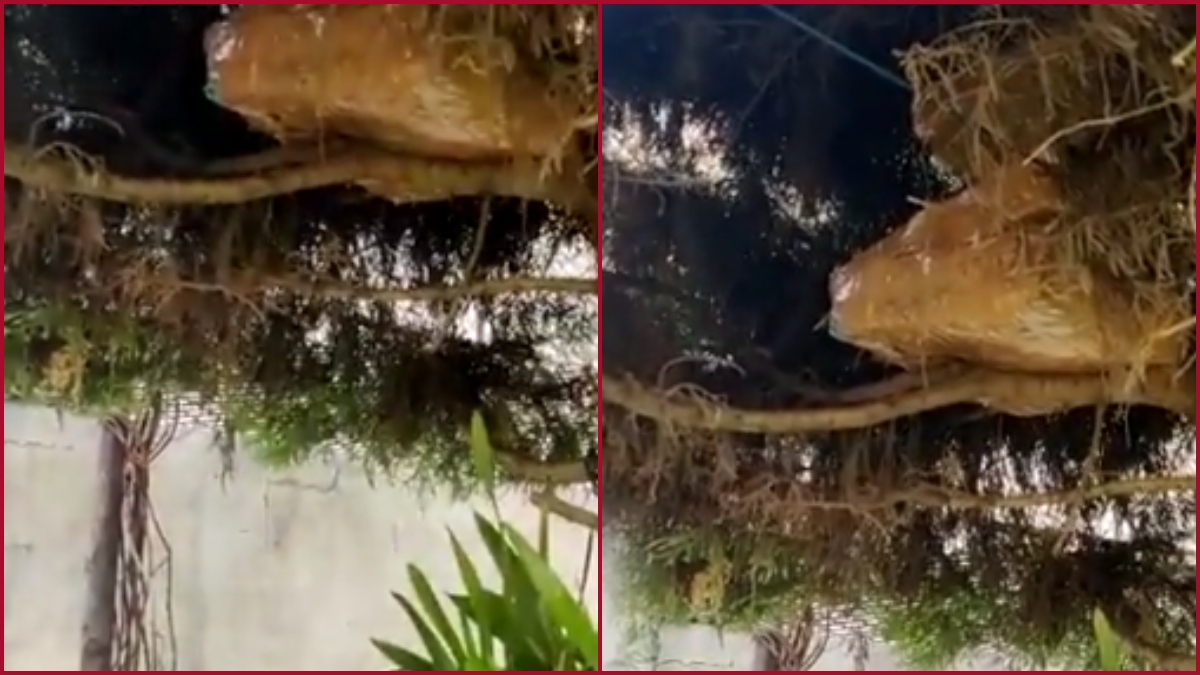 New Delhi: A video has gone viral on social media from the raid conducted by the Income Tax department at the residence of the brother of a Karnataka Congress leader.
In the video, it can be clearly seen that IT seized Rs 1 crore cash hidden in a tree from the residence.
Today, the IT department conducted a raid at the Mysuru home of Subramania Rai, brother of Karnataka Congress leader Ashok Kumar Rai.
Subramania Rai, is the Congress candidate for the upcoming Assembly elections in the state for Puttur constituency.
#mysore – Income tax department seized one crore rupees which hidden in Mango box on a tree.#IT sleuth raided the house of Subramania Rai in Mysore , he is brother of Puttur congress candidate Ashok Kumar Rai. IT officials continue their search and investigation.#ITRaid pic.twitter.com/iRA9cAfoRa

— Aatm Tripathi ?? (@AatmTripathi) May 3, 2023
The Income Tax raid across the state comes in view of the elections.
The election in the state is scheduled for May 10 while the results will be announced on May 13.
This is a developing story.