Youth taking forward CM Yogi's Digital UP mission, internet reaching every village
To fulfill this intention of CM Yogi, not only the government of the state is engaged dedicatedly, but many private start-up companies are also contributing to this.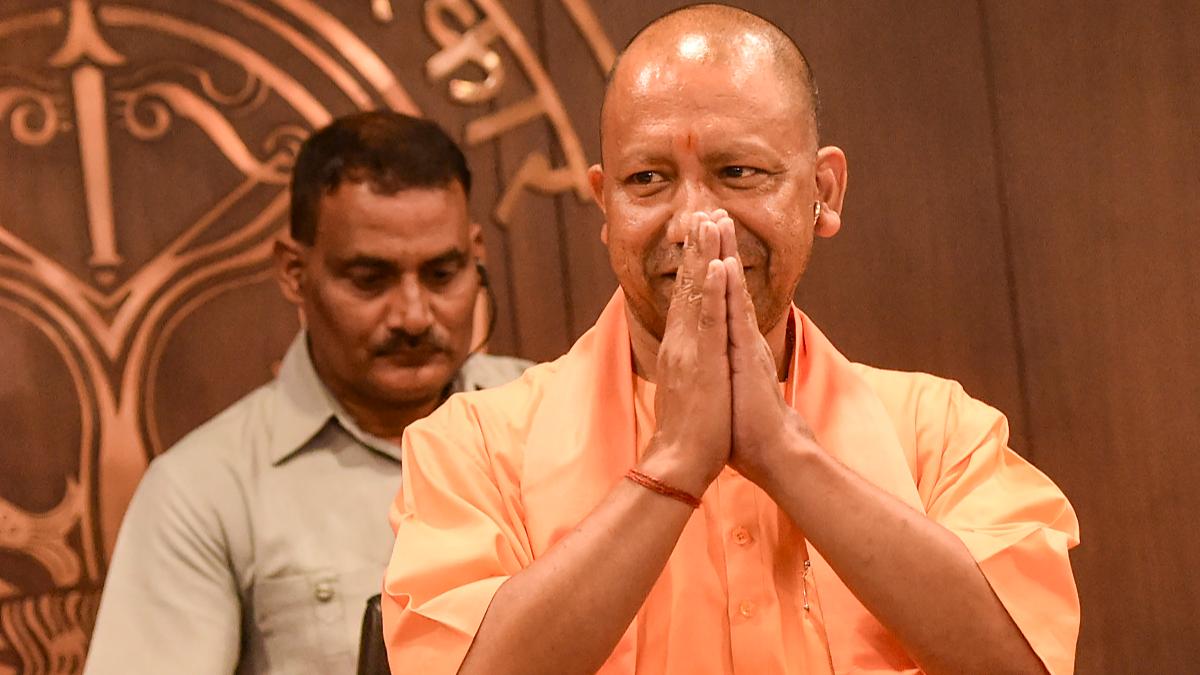 Lucknow: Taking forward PM Modi's vision of Digital India, the state of Uttar Pradesh has embarked upon a digital revolution with the youth joining in even from far-off areas in the state.
To fulfill this intention of CM Yogi, not only the government of the state is engaged dedicatedly, but many private start-up companies are also contributing to this.
Budding entrepreneurs are stepping ahead and are devising and beginning startups to realise CM Yogi's dream of taking internet to every village. One such startup has developed a 5G WiFi network to promote digital revolution in the rural and backward areas of the state.
The unique feature about this WiFi network is that people do not have to pay any charge for using internet up to 60 GB in a month and up to 2 GB in a day. At the same time, for using more than this, they have to pay a very minimum charge. With its help, the villagers are also joining the internet revolution.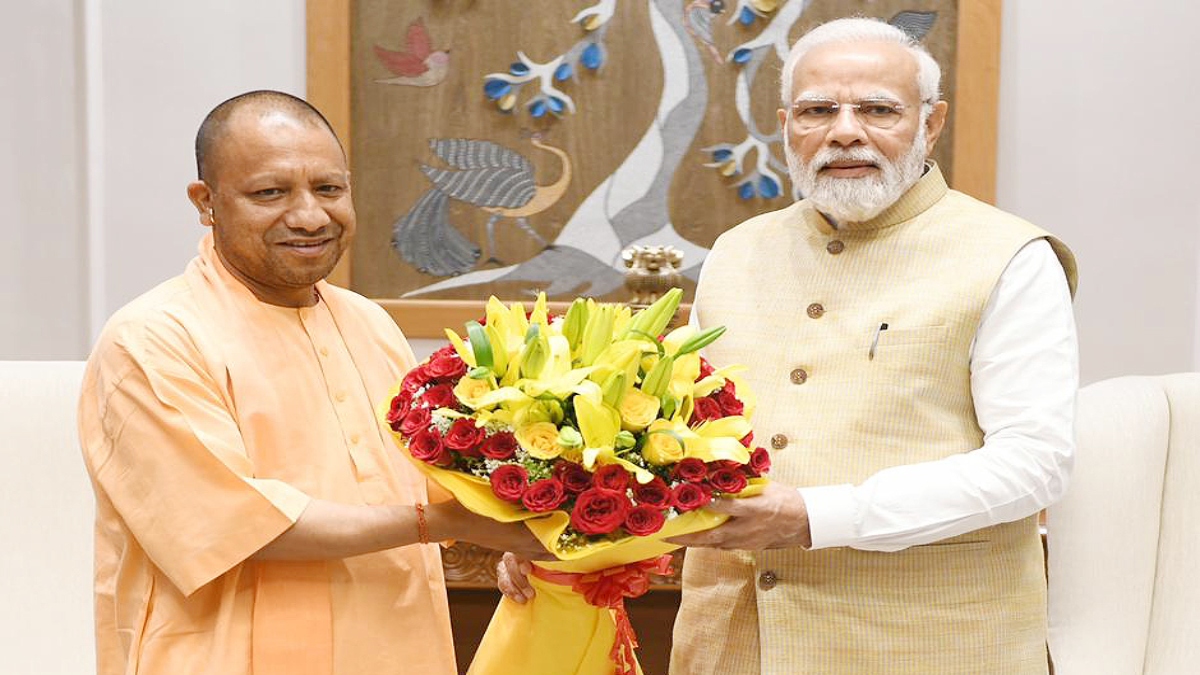 Kumar Satyam of Saharanpur has developed a WiFi network to promote digital revolution in the rural areas of Saharanpur where there is no internet facility. Satyam has developed an open public WiFi network for the public through Artificial Intelligence (AI), using which people are taking benefits of the internet.
According to Satyam, this startup was started as a pilot project from Maa Shakambhari Devi Temple in Saharanpur and its surrounding areas. He informed that a special type of device developed by him was installed on the street lights and electric poles of the village, through which Wi-Fi facility was made available in the entire village with this device.
Kids availing e-Education
He informed that micro data has been fed in the network through advanced AI, in which NCERT syllabus from class 1 to 12 has been fed. In such a situation, children are also taking advantage of e-education. Not only this, people are also able to avail the facility of Jan Suvidha Kendra from their mobiles. Birth and death certificates are also being made by themselves.
Following its success, the work of connecting Saharanpur city and its surrounding 27 villages with Open Public Network (WiFi) is going on at a fast pace. At present, people are taking advantage of this facility in Saharanpur city and some nearby villages. Satyam informed that more than 7000 people of Saharanpur will be benefitted in the coming time.
Tele-education, e-library will also be provided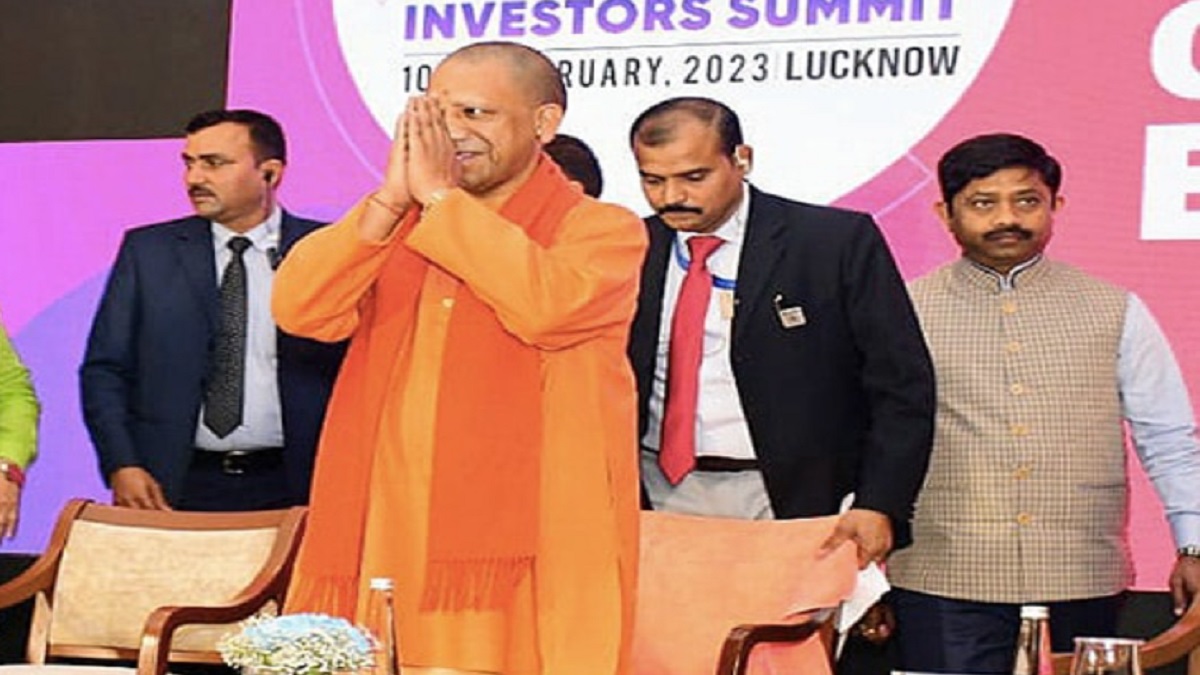 Entrepreneur Kumar Satyam informed that a model panchayat is being developed in Balvantpur village of Saharanpur, whose objective is to provide various digital services to the people. Village Integrated Command and Control Center will be used for this. Training on AI network, e-education, tele-consultation services, CCTV, e-governance services and e-commerce will be imparted through this centre.
Along with this, e-library, tele-education with two-way communication system for tele-consultation and phone-based application for education will be prepared. In addition, children will be given the facility of coding and micro classes.
He informed that after developing this model in Balvantpur village panchayat, it will be started in other villages as well. Kumar Satyam informed that as per the intention of the Yogi government, the startup will also be started in those villages of the state where there is network problem. Places like Muzaffarpur, Shamli, Meerut, Ghaziabad and Noida will also benefit.
It is noteworthy that Chief Minister Yogi Adityanath is committed to connect every village of the state with internet connectivity. Continuous efforts are being made at the government level to provide benefits of schemes related to governance in every village by providing high speed internet at every step of the state. Not only this, the government is also giving full support to startups and innovative ideas of the youth, so that the digital revolution can be taken to the backward areas of the state at full speed.
Distribution of two crore smartphones and tablets in the hands of the new generation of the state testifies the stance of the government.