Diana Penty carries the weight of fashion on her shoulders donning 10 Kg chain jacket
Beneath her chic solid number, diva wore a pair of oversized jeans, while the delicate bralette under her chain jacket looked fab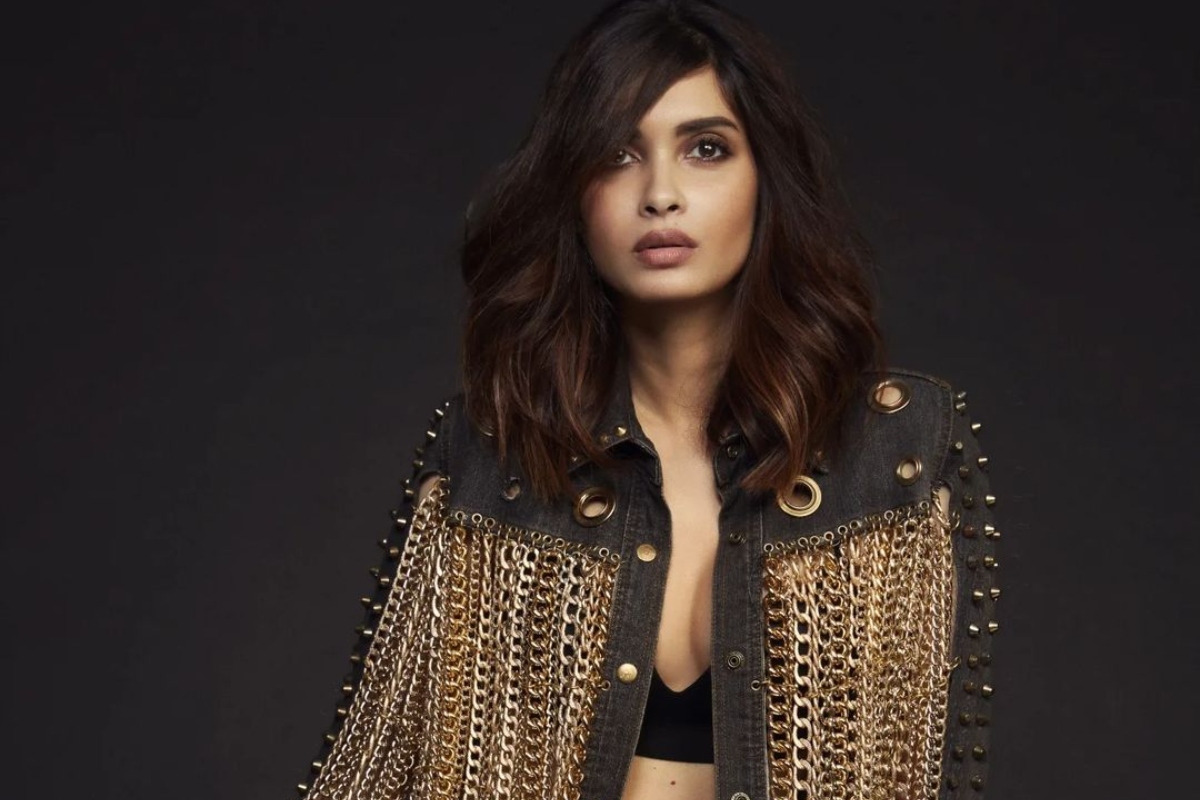 New Delhi: Diana Penty turned out to be a 'denim diva' as she carried the 'weight of fashion' on her shoulders wearing a statement jacket with a nearabout weight of 10 kgs! Yes you read that right. Cocktail actress recently dropped some of her pics wearing a solid black denim jacket laced with silver and gold chains in the front and on the sleeves.
Beneath her chic solid number, diva wore a pair of oversized jeans, while the delicate bralette under her chain jacket looked fab. Diva complemented her look with smooth makeup consisting of well contoured cheeks and a nude pink lip tint. She left her brown locks open naturally to add that extra oomph factor while ditching any accessories except the much-hyped chain on her jacket.
View this post on Instagram
However, this isn't the first time Diana preferred to sizzle in chic denim instead of a more 'queen-like' attire. Earlier, she had set the internet ablaze in a sassy black bralette beneath her blue denim jacket with several buttons from the top left open.
Once again diva ditched accessories and let the sexy bralette, a natural pink tint on her cheeks and lips, and open wavy locks do their magic.
View this post on Instagram
Apart from donning classic denim, Diana can sometimes also be fined in other seductive outfits, like the one here wherein she nailed the fashion bar in a figure-hugging black attire. From the shelves of designer Bennu Sehgall, the number consisted of delicate floral cuts all over it, featuring an alluring off-shoulder design with deep plunging.
Skipping all the accessories again, Penty paired her look with monochromatic makeup and slightly blushed cheeks.
View this post on Instagram