Hum Do Hamare Baarah: Meltdown over social drama by some, Twitteratis line in support
Several users called out the makers and actors of the film for depicting Muslims as the reason behind the population explosion in the country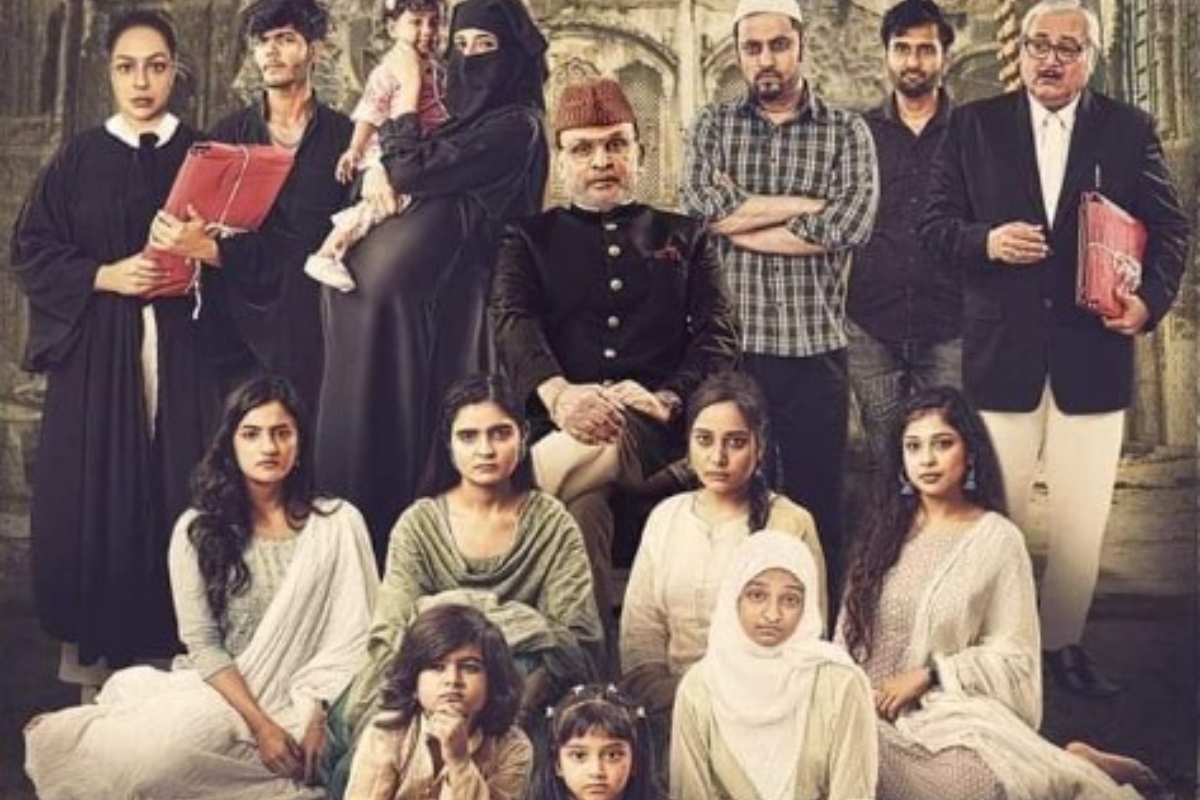 New Delhi: The makers of upcoming social drama Hum Do Hamare Barah recently unveiled the poster of the film based on population explosion in the country, though it soon turned into a massive controversy as a section of social media users were offended by it.
The poster features veteran actor Annu Kapoor, who can be seen sitting in the centre and is the head of a Muslim family that has a total of 11 kids, while the character of his wife is pregnant with the 12th one.
As soon as the poster surfaced online, several Twitter users called out the makers and actors of the film for depicting Muslims as the reason behind the population explosion in the country.
On Sunday,  journalist Rana Ayyub registered her objection and wrote, "How does the censor board (Central Board of Film Certification) allow a film like this that depicts Muslims as the reason for population explosion and extends the relentless attack on the community. The brazen hate and Islamophobia when they use the image of a Muslim family and call it 'Hum do Hamare Barah".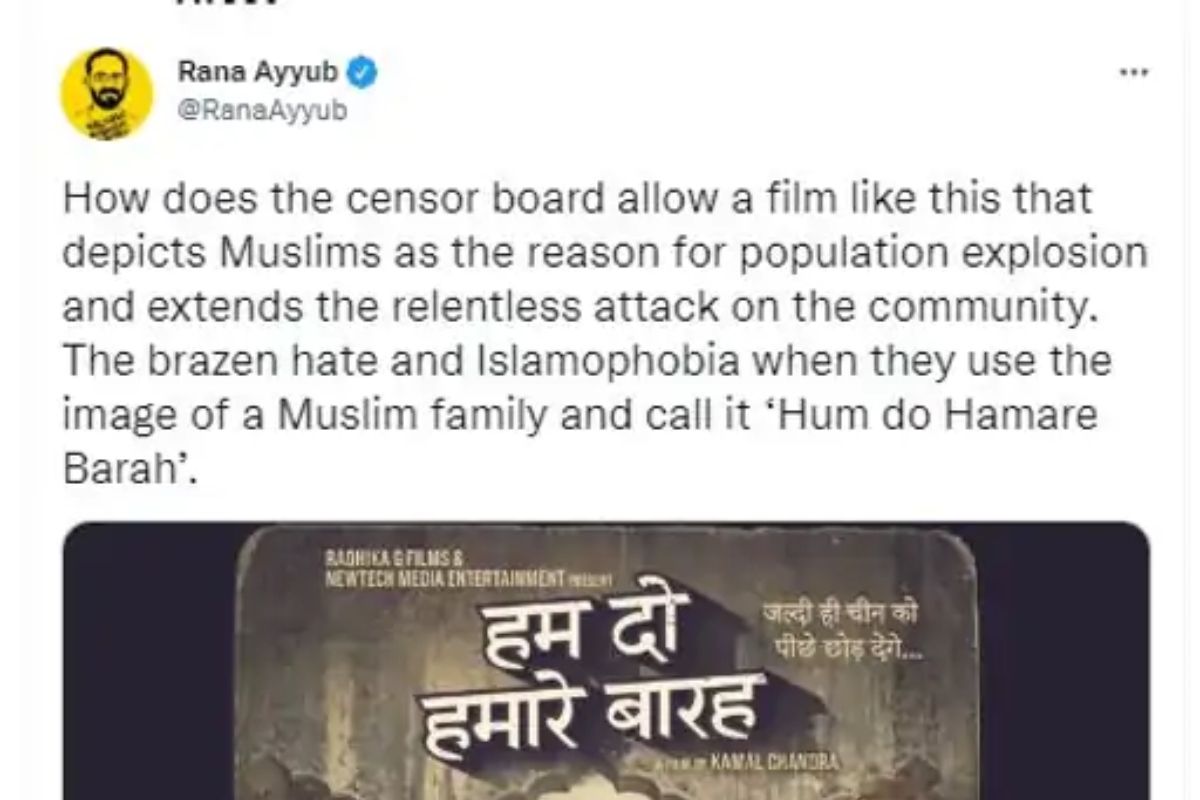 However, Twitteratis in masses have come to the fore in support of the film, with many stating that such social dramas are much needed cinematic mirrors that our society needs.
Check some Twitter reactions here: 
Here's the first look poster of upcoming socially relevant film #HumDoHamareBaarah.

The film touches upon the hot topic of population explosion in our country.

It has been produced by Ravi Gupta, Birendra Bhagat and Sanjay Nagpal, and directed by Kamal Chandra. pic.twitter.com/XocfscEwlH

— Chetan Patel (@chetanpatelabg) August 7, 2022
Make sure you make this movie a big hit so that many more small directors, writers get courage to make such movies and more producers find it profitable to invest their money in such movies! 🚩💪#HumDoHamareBaarah pic.twitter.com/l6Rmq0QMuE

— TrueLiibra 🇮🇳 (@Mansi1253) August 7, 2022
A thread on #HumDoHamareBaarah
Part 1 pic.twitter.com/w129VnRwRK

— DJ Neel (@Djneel33) August 7, 2022
Thank you for promoting this movie. Now,
Hum Dekhenge, Hum Dekhenge
Lazim hai ke hum bhi dekhenge 😂#HumDoHamareBaarah https://t.co/SJJTARG13e

— Dev prakash (@Devprak85456521) August 8, 2022
Will watch this movie in theatre with hum do hamare do#HumDoHamareBaarah pic.twitter.com/20Pi0VjBSR

— Shalini Agrawal (@ShaliniCoco8462) August 7, 2022
I would rather watch this movie 🍿 than watch Atul Kulkarni's #LaalSinghChaddha

Satirical yet apt punchline
"जल्दी ही चीन को पीछे छोड़ देंगे…"#HumDoHamareBaarah https://t.co/rHXqFvqXw1

— Raman (@SaffronDelhite) August 7, 2022
BRAVO.

IF YOU DON'T LIKE, DON'T WATCH. pic.twitter.com/DQH8Hv7zO6

— Dev Azad (@DevKuma43943937) August 8, 2022