Beijing's betrayal at LAC: China flouted not 1 but 3 border agreements…. Details here
This was apparently the worst ever bloody battle along the India-China border, as not a single soldier has been killed on either side of the LAC in last 40 years.
June 18, 2020 21:50
New Delhi: The bloodshed at Galwan valley in Eastern Ladakh has again brought to fore – the treacherous designs of China, which reneged on de-escalation and disengagement at the Line of Actual Control (LAC) and ambushed the Indian jawans on the intervening night of June 15-16, leading to death of 20 soldiers including Colonel Santosh Babu.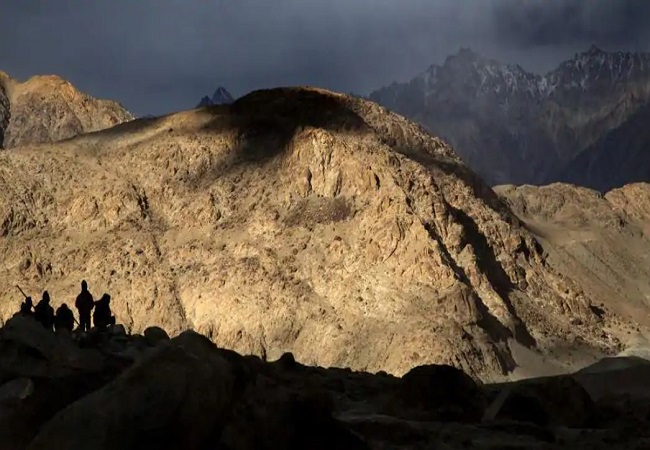 This was apparently the worst ever bloody battle along the India-China border, as not a single soldier has been killed on either side of the LAC in last 40 years. The last incident of border skirmish was in 1967, when Indian troops inflicted heavy damages on Chinese side in Nathu la Pass and Cho La.
Chinese misadventure in Galwan valley is a violation of three key bilateral agreements – 1993, 1996 and 2013.
What 1993 Agreement says and how China violated
The 1993 agreement, signed between India and China, states that if any of side crosses over, the other side should alert them and then "the transgressor should immediately pull back to their side of LAC".
This was not followed at all by Chinese side at the Galwan valley & Pangong Tso.
In Galwan valley, China built structures and stationed troops apparently to prepare for any eventuality. The satellite images as accessed by TV channels showed huge deployment of Chinese forces and erection of tents near the border, before the violent confrontation took place.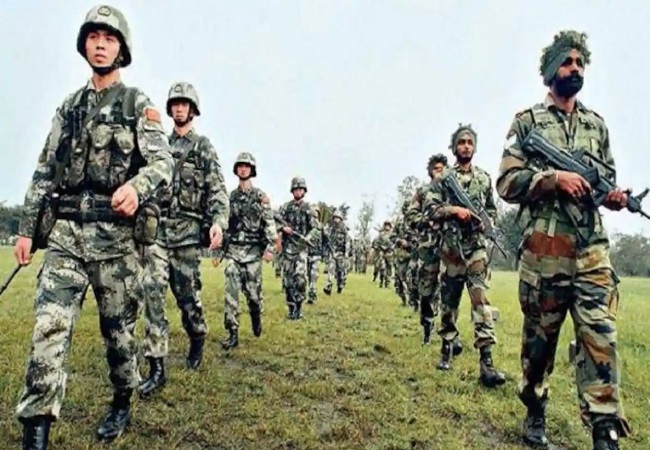 Another clause says both sides should exercise "self-restraint" in case of a face-off situation and start consultations through diplomatic channels.
Chinese troops have been resorting to acts of aggression for couple of weeks now, first in Pangong & now in Galwan valley. In Galwan face-off, no bullets were fired but the act of brutality was evident from physical injuries. Chinese troops assaulted Indian jawans with iron rods and sharp-edged weapons. Though, Indian Army gave them a bloody nose in the hand-to-hand combat but Chinese flouting the rules of engagement was everyone to see.
What 1996 Agreement says and how China violated
This agreement was signed by the HD Deve Gowda government that was in power with the outside support of the Congress party. The 1996-agreement made it binding on soldiers to "exercise self restraint" and opt for "immediate consultation" if a face-off situation arises.
It says, "Neither side shall open fire or hunt with guns or explosives within two kilometers from the line of actual control."
It is because of this agreement that neither side brandishes guns or firearms and videos of physical clash, pushing & shoving appear.
It was this agreement of 1996 which also set the rules on military exercises, making it clear that the strategic direction of the main force in an exercise "shall not be towards the other side". The Chinese PLA is carrying out its summer exercises opposite Ladakh which clearly are aimed at threatening India, reports the ET.

What 2003 Agreement says and how China violated:
According to this agreement, "the two sides agreed that they shall not follow or tail patrols of the other side in areas where there is no common understanding of the Line of Actual Control in the India-China border areas."
If Chinese troops had acted as per protocol, they wouldn't have resorted to fist-fights and aggression tactics at the LAC.
The trigger for Galwan valley clash was Chinese aggression, as India was building road on its own side of the LAC while it was the Chinese side which raised objections, first resulting in brawl and then the bloody fight.