Decoding strategies which helped Yogi govt contain spread of Covid-19 pandemic
UP's adept and efficient handling of the Covid-19 crisis can be understood from the fact that many other states which account for almost 1/6th to 1/8th size of it were reporting much more cases than UP reported on daily basis.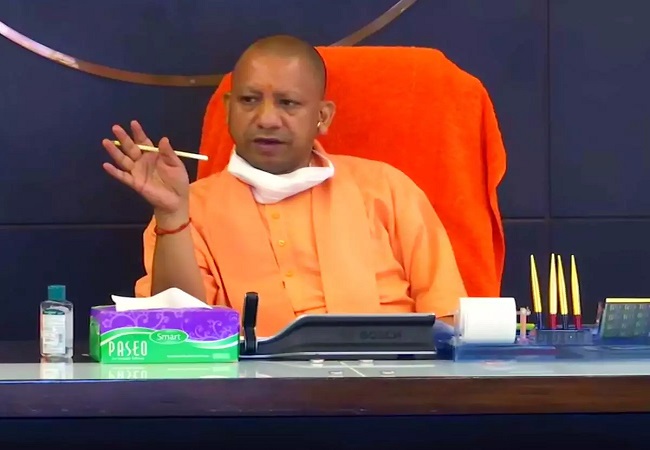 New Delhi: Nine months ago, Uttar Pradesh detected its first Coronavirus case. As the virus outbreak spread, experts were very apprehensive about state government's capacity to handle a pandemic of this scale, mainly because of its dense population and below-par medical infrastructure.
UP is the most populous state in the country, with about 24 crore population. It's population is more than many of European countries combined.
But, it was Yogi Adityanath government's concerted, co-ordinated and dedicated approach that the state not only tackled the deadly disease in an effective manner but also set many benchmarks in fight against Covid-19.
UP's adept and efficient handling of the Covid-19 crisis can be understood from the fact that many other states which account for almost 1/6th to 1/8th size of it were reporting much more cases than UP reported on daily basis.
Kerala has 1/6th of UP's population while Delhi has 1/8th of UP's population, they reported 11,000 and 8,000 cases in a day while UP during its peak had a maximum Corona count of about 7,000 only.
Yogi govt also took testing of Corona samples on an aggressive scale. It is the only state which has tested more than 2 crore samples till date, with over 1.5 lakh testing per day.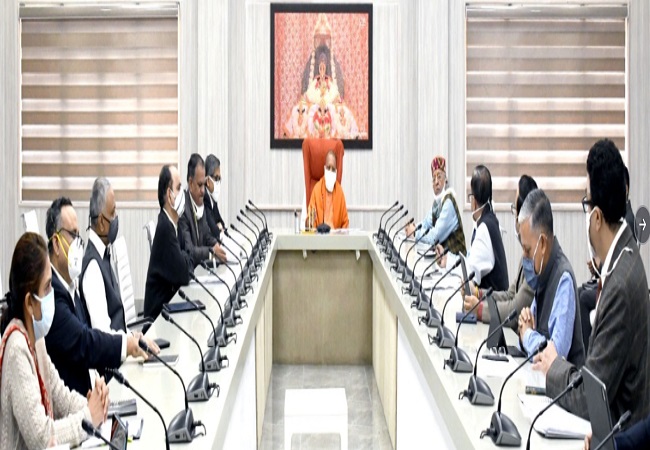 However, there are certain innovative and strategic steps of Yogi govt which proved instrumental in containing the killer disease and not letting it go out of control.
Amit Mohan Prasad, IAS and currently serving as Additional Chief Secretary in UP's Health Ministry aptly describes the three strategies. He enumerated these steps in his article in a leading daily and said that they turned out to be clear winners.
1) Team of 11 comprising senior govt officials
Prasad writes that Chief Minister constituted Team 11 and regularly chaired its meet to assess strategy and prepare future action plan for taking on the pandemic. It has been continuing for last 8 months, in which Ministers also take part. The daily review meeting has kept the state machinery on its toes.
'Team of 11' i.e. group of 11 senior government officials were entrusted with managing different aspects of Covid-19 like surveillance and contact tracing, testing and treatment, sanitisation, containment, enforcement, doorstep delivery, issues of migrants, communication strategy, etc — in March itself.
2) Integrated Covid Command & Control Centre
Constitution of Integrated Covid Command and Control Centre (ICCC) in every district was another winner, writes Health Dept Additional Chief Secretary.
"Since, this served as the nerve centre of pandemic management in the district, sending testing teams to different areas as per plan, ensuring surveillance and contact tracing, sending positive patients to different Covid hospitals or placing them under home isolation yielded desired results," he writes.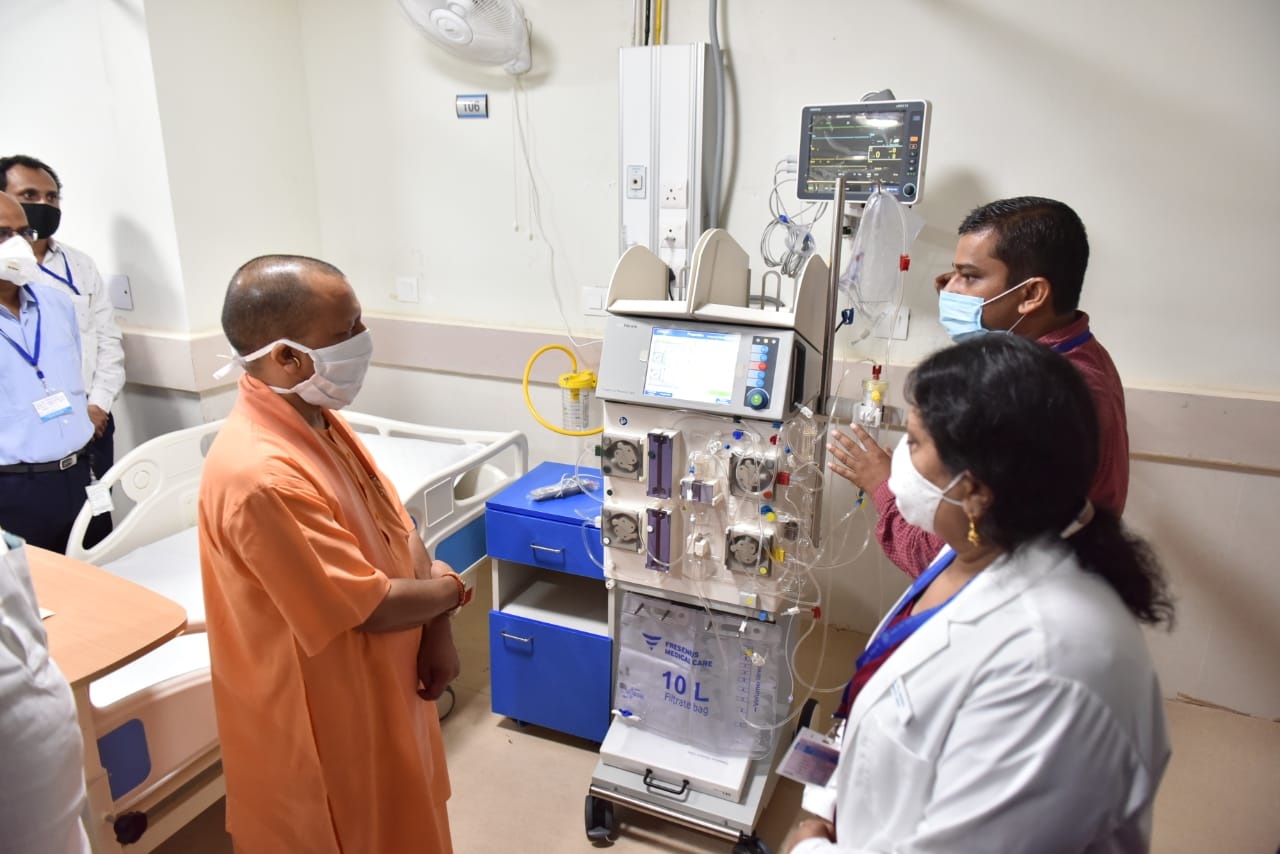 The ICCC held wide co-ordination in activities like admissions, monitoring home isolation cases, surveillance and contact tracing, besides providing guidance to people at large.
Continuous monitoring of patients in home quarantine also proved extremely helpful step.
3) Integrated Data Management Portal
Integrated data management portal (upcovid19tracks.in) provided us with the ability to crunch and analyse data on a daily basis. It has helped the state monitor surveillance and contact tracing, key tools to contain the spread of the virus, and cajole the districts lagging behind to improve their performance, writes IAS officer in the daily.
Yogi government also reached out to people via portals and mobile applications.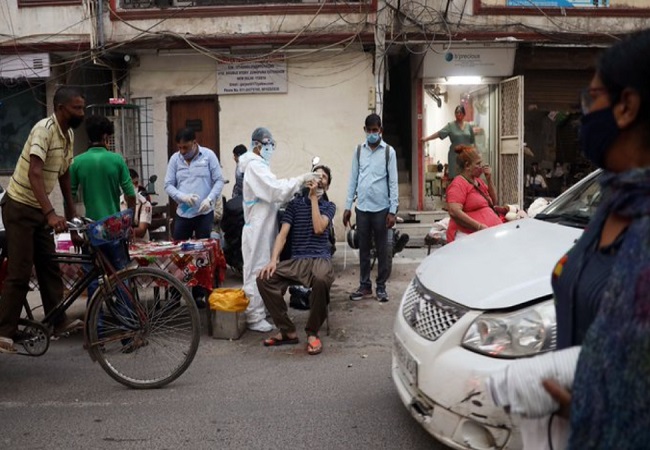 Through this portal, suspecting Covid-19 patients could check their test results at the click of a mouse while mobile application informed citizens about nearest COVID-19 test centres where they can get themselves tested free of cost.
Yogi govt's efforts in increasing contact tracing also won praise by the World Health Organisation.
4) Isolating super-spreaders was a 'gamechanger'
Talking about few other steps, the Additional Chief Secretary in UP Health Ministry writes that widespread use of drugs ivermectin and doxycyclin in the state helped treat more than 3 lakh home-isolated patients with mild Covid symptoms. The combination of these medicines was used by hospitals across the state for admitted COVID-19 patients. Use of ivermectin as prophylactic was another 'winner step' in fight against pandemic.
Targeted testing of selected groups was yet another gamechanger step in containing the pandemic. Under this program, residents of urban slums, workers at nursing homes, pharmacy shops, bus and auto drivers, shopkeepers, security guards in malls, hospitals were tested for isolating 'super-spreaders'.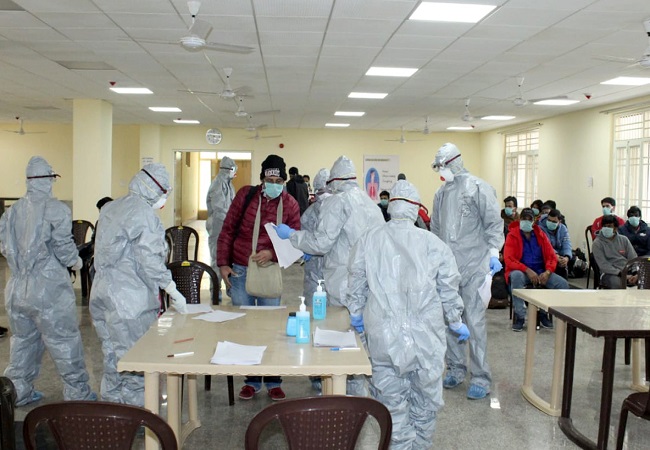 During festive season of Diwali and Bhai Dooj, mehndi artists, beauty parlour workers, sweet shop workers, jewellers, utensil and electronic items sellers, those working at places of worship were tested and also yielded results as more than 12,500 infected persons were isolated.
Currently, in view of the marriage seasons, marriage hall staff, band players, DJs etc are being tested so that 'super-spreaders' can be located and isolated.