Don't Underestimate PM Modi's Silence…his silence indicates something 'Very Big' is on its way
Wait and WATCH…what PM Modi's next step will be

May 8, 2021 18:42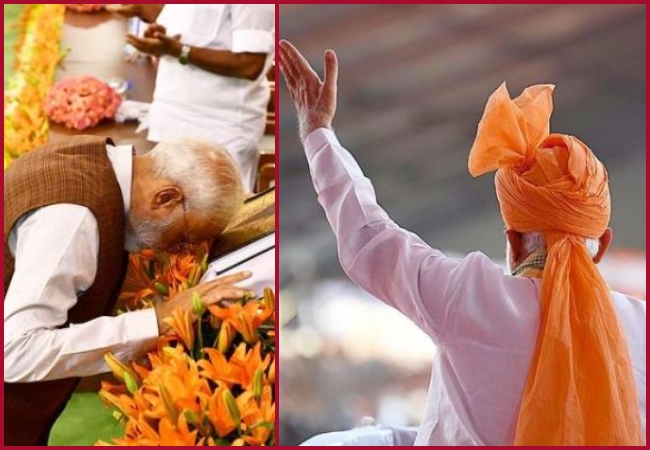 New Delhi: As India is very badly hit by the second wave of Covid-19 pandemic with over 37,23,446 active case at present and  2,38,270 deaths reported till today, the opposition and public is criticizing PM Modi for remaining silent over the issue and not addressing to it.
Well, with so many deaths and severe cases around, there is no doubt that the govt will be criticized even if its trying its best to control the pandemic.
Not only common people are suffering or have have been affected by the coronavirus pandemic but the whole country is facing it and taking the storm.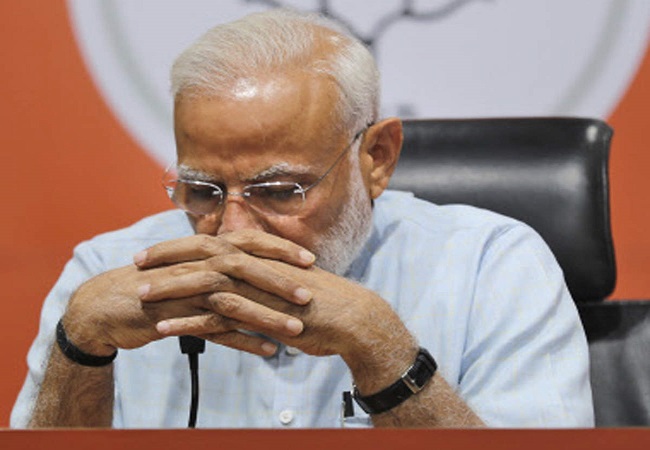 However, according to a source who quoted a Senior BJP leader but failed to mention his name claimed that one can ignore PM Modi's speech once, but should not make the mistake of ignoring his silence.
He further said that PM Modi's silence is an indication that something very big is going to happen.
"You can ignore Modi's speech once, but do not make the mistake of ignoring Modi's silence. If that person is silent then it means that something big is going to happen. very big. You set the clock and turn on the stopwatch. Lets see …"-the Tweet read in Hindi.
For example, when people doubted Covid vaccination, PM Modi took the risk of taking the jab and stood like a strong pillar of trust for thousands of people in the country.
View this post on Instagram
Till today, the cumulative number of Covid-19 vaccine doses administered in the country has crossed 16.73 crore.
💉Cumulative #COVID19Vaccine doses administered exceed 16.73 Cr

🛡3.18 Lakh recoveries recorded in last 24 hours

⛑️Global #COVID19 relief material promptly distributed among States & UTs by GoI to strengthen their healthcare infra@PMOIndia @MoHFW_INDIA pic.twitter.com/qZMvhPZoYp

— Dr Harsh Vardhan (@drharshvardhan) May 8, 2021
This is not the first time that Prime Minister Narendra Modi choose to remain silent. His silence on several national and international level has left people angry and boiling.
For Example, in 2019, Indians were constantly asking PM Modi to give befitting reply after the Pulwama attack, when we lost over 40 Army Jawans. The same thing happened during the Uri attack, surgical strike and then the Balakot strike.
Tributes to the brave martyrs who lost their lives in the gruesome Pulwama attack last year. They were exceptional individuals who devoted their lives to serving and protecting our nation. India will never forget their martyrdom.

— Narendra Modi (@narendramodi) February 14, 2020
We strongly condemn the cowardly terror attack in Uri. I assure the nation that those behind this despicable attack will not go unpunished.

— Narendra Modi (@narendramodi) September 18, 2016
But to this PM Modi's silence was enough as he chose to remain quiet and get his work done.
There is no doubt that PM Modi is very much loved by his countrymen as well as opposed at several occasions but the work of an opposition is to oppose no matter what.
Former Congress President Rahul Gandhi however misses no chance of questing and blaming PM Modi everyday for the current covid crises in the country.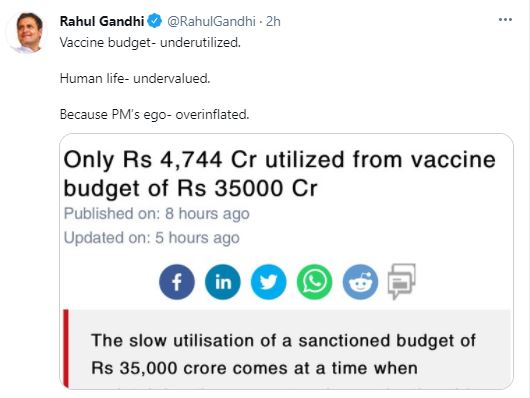 Not to forget that when covid first hit India, PM Modi had announced a stimulus package of Rs20 trillion for businesses and workers to soften the devastating blow from the coronavirus lockdown that has pushed many companies to the brink of bankruptcy with revenues and cash flows disappearing overnight.
PM Modi said, "We have to protect ourselves and also go ahead," Modi said and added, "We have been hearing for a long time that the 21st century is India's century. This is not only our dream but also our responsibility. We are constantly monitoring the global situation."
View this post on Instagram
To remind some, PM Modi once said that if the Kutch story is a reflection of performance in adversity, then India story will truly make a grand story.
He made the statement drawing from his personal experience of disaster management, recovery and rehabilitation post the Kutch earthquake in 2001.
"The crisis has brought a message to India, it has brought an opportunity," Modi said and added, "When the crisis started, India didn't manufacture even one PPE kit. There was hardly any manufacturing of N95 masks. Today two lakh each of these are being manufactured daily in the country."