Chess Olympiad 2022 Round 7: India plays against India, Gukesh continues his winning streak
Meanwhile, India A has extended its lead in the women's section and now they are 2 points ahead of Ukraine, Georgia and Armenia.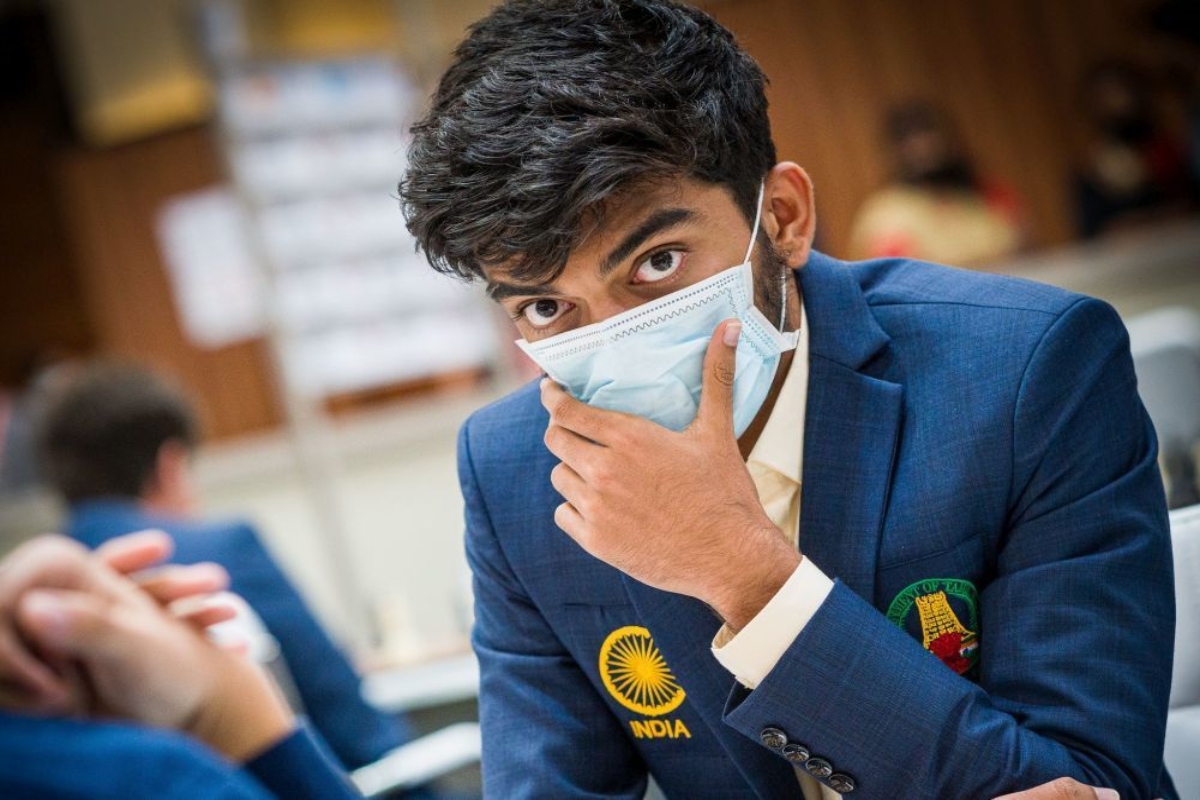 New Delhi: India A faced India C in the open section and as expected, India A won the match. Meanwhile, India A has extended its lead in the women's section and now they are 2 points ahead of Ukraine, Georgia and Armenia. Gukesh continued his winning streak and is at a perfect score of 7/7.
In the open section, Arjun Erigaisi and S L Narayanan scored the wins against Abhijeet Gupta and Abhimanyu Puranik respective as India A won by 3-1. India B won against Cuba as Gukesh, Nihal Sarin and R Praggnanandhaa scored victories while Adhiban drew his game. Indian young guns seem to be on fire in the tournament as Gukesh is now world number 25 as per the live ratings.
In the women's section, India A had the craziest match. Konery Humpy lost even after having a better position against Azerbaijan's Gunay Mammadzada and Tania and Vaishali won their games which were expected to end in a draw. India B lost to a strong Greek team while Divya Deshmukh scored the sole victory for the team. India C won against Switzerland as Eesha Karvade and PV Nandhidhaa scored victories. Nandhidhaa has scored 6.5/7 and is in phenomenal form.
GM Isan Reynaldo Ortiz Suarez (2526) vs R Praggnanandhaa (2648)
Praggnanandhaa played a good game against Ortiz Suarez and presented a well-calculated show. The game began with a Guico Piano-Italian opening, and Pragg got a slight edge as his pieces seemed to be well coordinated and king much safer as compared to white. The Indian youngster calculated well and gave the exchange to win it later.
Pragg went for the attack with Re1 and white's 41.Bg7 just gave him a mate in three.
IM Gunay Mammadzada (2455) vs GM Koneru Humpy (2586)
Humpy got a slightly better position out of the opening and was ready to exploit it with her pawns rolling in the centre. Mammadzada managed to equalise using her doubled rooks. Humpy lost the grip in the position and 37…h5 acted as a big mistake. The Azerbaijanian converted the game in the rook ending.
WGM Ulviyaa Fataliyeva (2372) vs IM Tania Sachdev (2399)
Tania went for the Slav defence and transposed into a semi-Slav structure, but the position was all-in-all equal. Tania played 30. Bc5 to support her pawns. It might visually not seem good but it countered black's rook and queen battery. The game was in her favour before Tania started to march her king ahead.
Surprisingly, Tania managed to convert the draw into a win in the rook ending as Fataliyeva did not play the endgame accurately.
Surprising moment
A premove that will hurt. https://t.co/pDPksynNYs pic.twitter.com/1VHzvRjkXm

— Olimpiu Di Luppi (@olimpiuurcan) August 5, 2022
The USA was facing Armenia in the open section and the match ended at 2-2. Wesley So helped the USA to fight back while Sam Shankland played an illegal move to lose the game. Shankland was a bit worse but had some chances to draw the game, however, with really less time on his clock he instantly picked his king to place it at c2 while Robert Hovhannisiyan's queen was on g2. Even Fabiano Caruana lost his game to Gabriel Sargissian.