FIFA World Cup 2022: Croatia kicks out Brazil in penalties, devastated netizens blame 'cat' for loss
The 2018 World Cup runner-ups were happy to go closer to the trophy once again while Thiago Silva and his men were left sobbing on the field.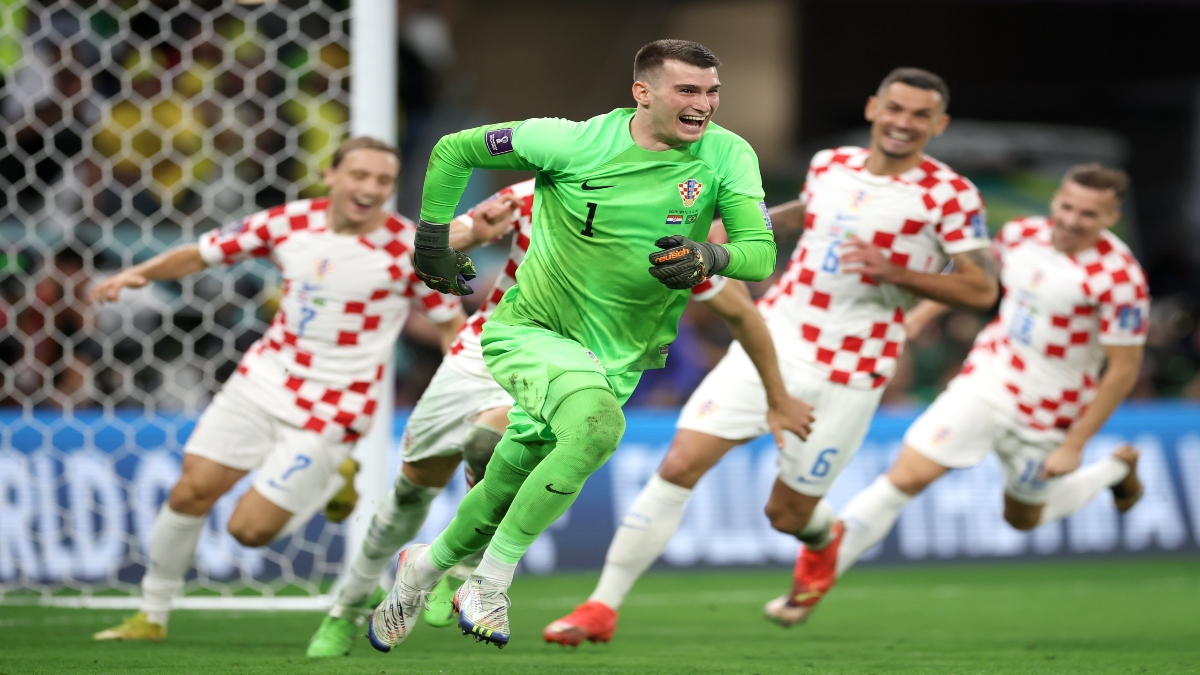 New Delhi: Croatia beat Brazil in the penalties to kick them out of the FIFA World Cup. After a scoreline of 2-2 and a hard-fought match, Croatia took away the semi-finals spot with 4-2 in the penalties. The 2018 World Cup runner-ups were happy to go closer to the trophy once again while Thiago Silva and his men were left sobbing on the field.
Brazilian fans are also devastated after the unexpected defeat and poured in their reactions to the game on social media.
after watching brazil lose in real time i finally understand this man pic.twitter.com/iSRlMP22n3

— lexi (@daeneryscult) December 9, 2022
Meanwhile, fans blamed the press officer who threw the cat off the table in front of Vinicius Jr before the game.
this is why brazil got knocked out … karma IS a cat pic.twitter.com/bmal2Fb0xO

— dula peep (@alxinnw) December 9, 2022
Bye bye, Brazil! 👋🇧🇷 The cat has been avenged. Bravo, Hrvatska! 😍🇭🇷 #CROBRA pic.twitter.com/3aRVNjXXoi

— Mihai Simion (@faustocoppi60) December 9, 2022
There have been many unexpected results in the Qatar World Cup.
Italy didn't make it the tournament.

Germany didn't make it out of the group stages.

Spain didn't get past the last 16.

And Brazil went out in the quarter finals.

Sheesh. #WorldCup2022

— Mehdi Hasan (@mehdirhasan) December 9, 2022
Luka Modrić was an unused substitute and had not even made his World Cup debut when Brazil beat Croatia 1-0 in 2006.

He was in the XI when Croatia lost 4-1 to Brazil in the 2014 World Cup opener.

At 37, he leads Croatia past Brazil and en route to the 2022 World Cup semifinals. pic.twitter.com/wkhdrU9K6L

— Zach Lowy (@ZachLowy) December 9, 2022
Neymar fans are also anticipating him leaving the national side as before the tournament he stated that this could be his last World Cup.
🎙️NEYMAR JR:

(On his future with Brazil)

"I can't guarantee anything. I'm still messed with the elimination. My head is still hot, I'm not thinking straight. To say that this is the end, I would be rushing myself but I also don't guarantee anything."

— ⋆𝗡𝗲𝘆𝗺𝗼𝗹𝗲𝗾𝘂𝗲 🇧🇷 (@Neymoleque) December 9, 2022
#Brazil #Argentina Leo Perisić, Ivan's son, running over to console Neymar Jr in tears. 🇧🇷🇭🇷

Neymar has a big ❤️ pic.twitter.com/BTWVD3Mpxz

— فارس (@G1Bader) December 10, 2022
Luka Modric won everyone's hearts both on and off the field.
croatia's luka modric consoles members of brazil's team after knocking them out of the world cup
more of this, please pic.twitter.com/7ghWgrj9LU

— ian bremmer (@ianbremmer) December 9, 2022
Brazil lost the game to Croatia but throughout the years in World Cup, they have the most dedicated fans ever.

Brazillian football fan covered himself with mirrors. Looked like a walking AR filter. pic.twitter.com/l8ZJky7XnZ

— Min Min #KitaBoleh (@aymeemin) December 9, 2022
Heartbreak 💔😭#Neymar #RICHARLISON #viniciusjr #Brazil #WorldCup #WorldcupQatar2022 pic.twitter.com/K7X0YAYQF8

— debby (@Debby1902) December 10, 2022
In the game, both the teams had to be content with zero all before the extra time as Croatia showed resistance against Neymar and Vinicius Jr's ferocious attack. It was Neymar who scored the first goal of the game and tied Pele's record for the most number of goals for Brazil with 77 goals. Bruno Petkovic scored via an assist from Orsic to keep Croatia alive in the contest, while he also got a yellow card the next moment for removing his jersey for celebration.
The game went into penalties and Nikola Vlasik scored the first one for Croatia while Dominic Livakovic saved Rodrygo's strike. The next two shots were goals for both teams and Marquinhos kicked the ball onto the pole to put the final nail in Brazil's World Cup coffin.
Croatia will now face Argentina in the semi-finals on December 14 at 12:30 am IST.