FTX Crypto Cup: Praggnanandhaa beats Aronian to maintain lead with Magnus Carlsen
He won games 3 and 4 to win the match. After round 4, Magnus Carlsen and Praggnanandhaa are still leading the tournament.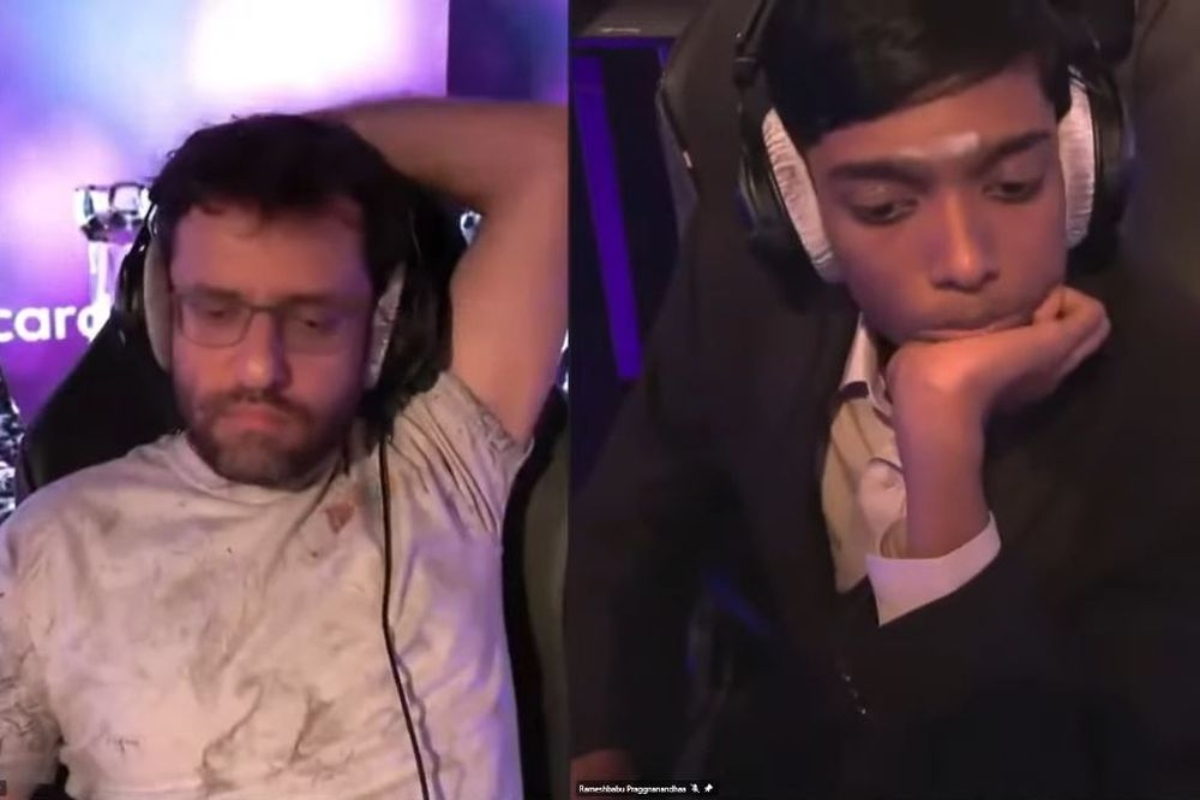 New Delhi: Rameshbabu Praggnanandhaa seems to be unstoppable as he defeated GM Levon Aronian in round 4 of the ongoing FTX Crypto Cup. He won games 3 and 4 to win the match. After round 4, Magnus Carlsen and Praggnanandhaa are still leading the tournament.
After game 1 between Praggnanandhaa and Levon ended in a draw, the Armenian, now playing for the USA, missed a chance in the second game. In the third game, Aronian trapped his queen just to resign after 34 moves. Game 4 was a dance for the engine as Praggnanandhaa made a brilliant sacrifice in a worse position and Aronian blundered to equalise. However, Aronian again landed with a decisive advantage in the game, just to blunder again and lose the game eventually.
Meanwhile, Anish Giri scored his first match victory in the tournament. Magnus Carlsen won against Le Quang Liem to continue his lead and Alireza Firouzja won the match against Jan-Krzysztof Duda by winning two games, losing one and drawing one.
GM R Praggnanandhaa (2661) vs GM Levon Aronian (2775)- Game 3
Levon went 10…b6 which was a blunder as it eventually traps the queen. The idea is to play a4 and give no room to the black queen. Praggnanandhaa delayed a4 and went for 11.Qb3 Bd7 12.a4 instead. After 19 moves, Aronian has two minor pieces for a queen. After this, it was just a matter of time as Pragg converted the position into a win.
GM Levon Aronian (2775) vs GM R Praggnanandhaa (2661)- Game 4
Aronian choosing to play the English opening this time landed in a slightly better position after the opening. Praggnanandhaa sacrificed his knight on move 20 which is not preferred by the engine, but it gave the youngster a chance to equalise. Aronian went 23.Bg5 instead of Be3, but he soon came back in the game as Praggnanandhaa did not play accurately.
With two pawns down, Pragg landed in a much worse position with less time on the clock. Aronian, who was playing quickly went 40.Qc2 which equalised the position. He still had a material advantage and a chance to press, but he blundered an exchange with 42.Rd1. Pragg handled the situation maturely and did not go to take the rook instantly, rather he went for a mating attack giving his own rook for the knight. Aronian, who had a win in his hands, had to resign on move 44.
Standings: