Kohli on verge of breaking Sachin's record for most ODI ton at home… See details
As he marks an entry in the Team India squad for the upcoming ODI series against Sri Lanka, starting January 10, a golden chance lies in front of him for equating & surpassing the record of India's 'Ton-man.'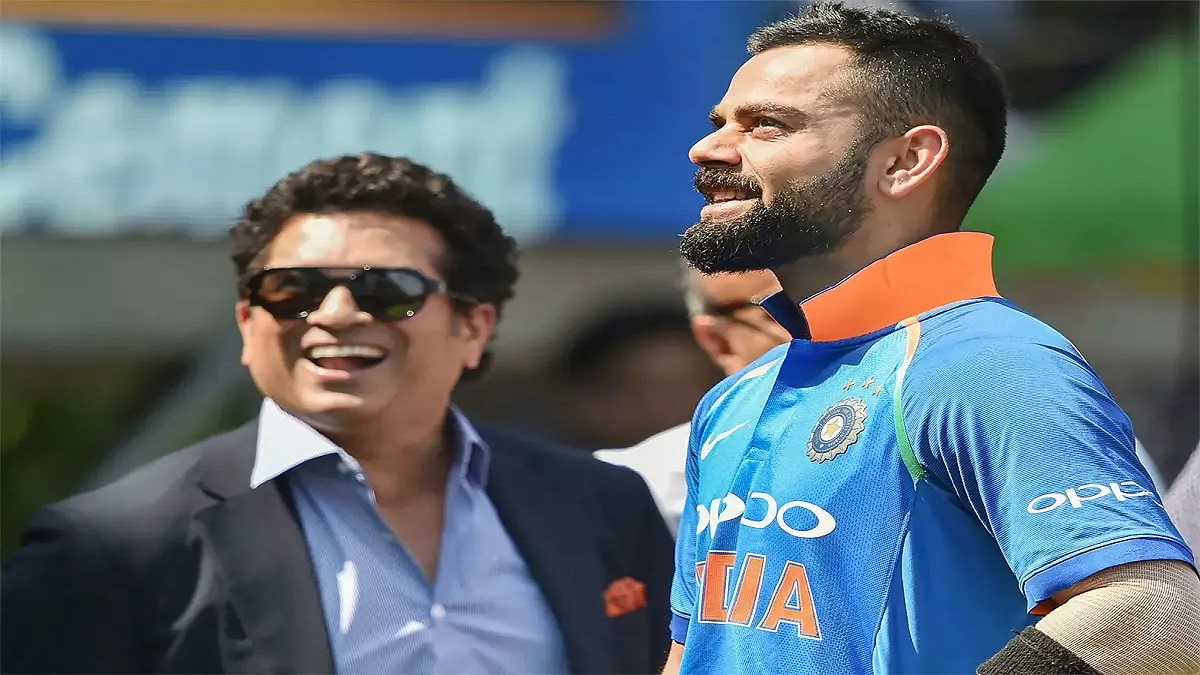 New Delhi: Not just long ago, if any cricket buff was asked who would be the Indian player to claim Sachin Tendulkar's legacy, Virat Kohli was the de-facto choice. Despite setbacks and dull form for quite sometime now, the former India skipper still remains firm on charts, owing to his bewildering & scintillating form.
Virat Kohli is on the verge of breaking Master Blaster's record for scoring maximum ODI centuries at home. As he marks an entry in the Team India squad for the upcoming ODI series against Sri Lanka, starting January 10, a golden chance lies in front of him for equating & surpassing the record of India's 'Ton-man.'
Kohli almost faced a 4-year run drought but he went all guns blazing in a recent match against Bangladesh by hitting 113 runs in just 91 balls. The match ended on a disappointing note but for Kohli, it was the form that his fan waited for anxiously.
Kohli to surpass Sachin's tons at home
Till now, Kohli has 19 centuries in his kitty while Sachin Tendulkar's record stands at 20 tons. Hitting 1 more ton will take him to equal the Master Blaster's record. Moreover, he will be achieving this feat in much less number of ODIs.
Sachin hit 20 tons in 164 matches at home while Kohli scored 19 in just 101 matches.
Another landmark, Kohli can achieve soon
This is not just a one-off landmark achievement that the cricketer is eying. He is all set to join the elite list of top five run-scorers in the ODI tournaments. He needs just 180 runs to break into the elite list and surpass Lanka's Mahela Jayawardene to get included in the ODI batters list with maximum runs.
Though Kohli's form will decide his participation in ODI events, he has had an electrifying career in last 15 years and the best part is that he is raring for more. Next year, his participation in the ODI WC will be even more crucial.