UK Prime Minister Rishi Sunak and Australian Prime Minister exchange banter over Ashes drama
Amidst the fervor of the Ashes, the prime ministers of the UK and Australia, Rishi Sunak and Anthony Albanese, engaged in playful banter during a meeting.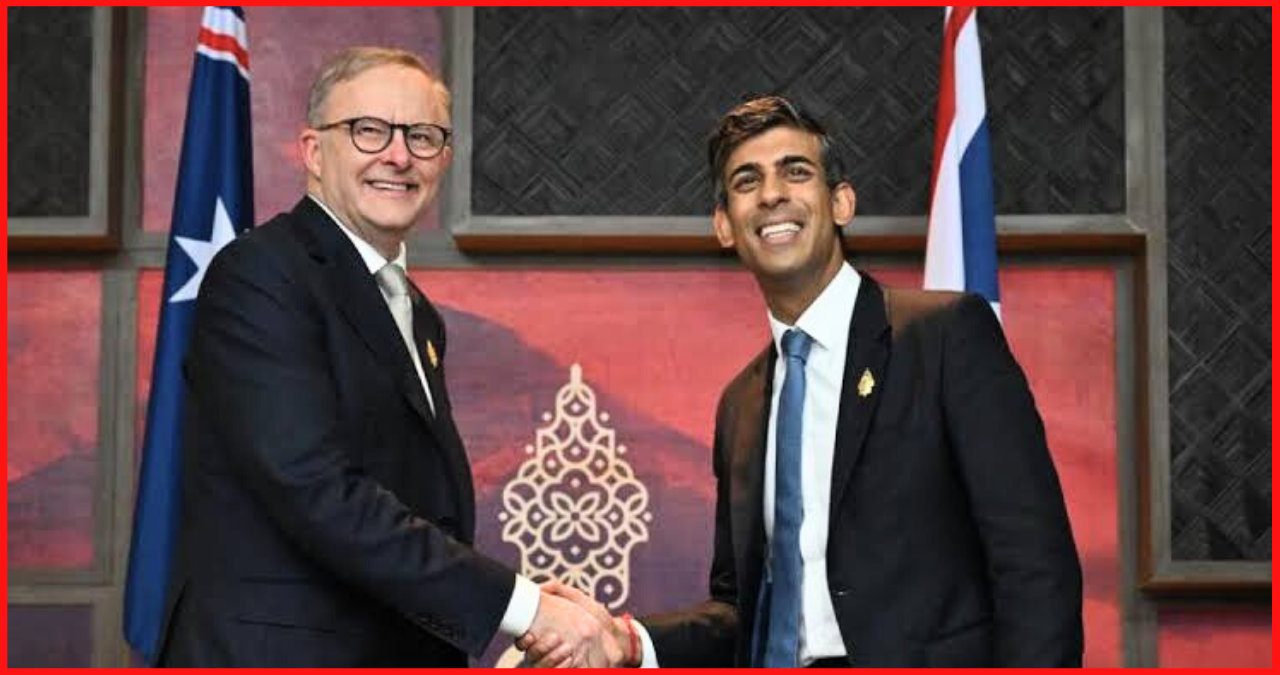 New Delhi: The ongoing Ashes series between Australia and England has not only delivered intense cricketing action but has also sparked a friendly exchange of banter between the prime ministers of both nations. 
With Australia leading the series 2-1 and two matches remaining, the historic rivalry is alive and well. The drama began in the second match at Lord's when England's Jonny Bairstow was stumped out in a unique manner by Australia's Alex Carey, leading to a brief debate over the legitimacy of the dismissal. 
England fans accused Australia of lacking the "spirit of cricket," but the controversy quickly subsided. As the series progressed, England bounced back with a remarkable victory in the third Test at Headingley, setting the stage for an exhilarating clash in Manchester.
Amidst the fervor of the Ashes, the prime ministers of the UK and Australia, Rishi Sunak and Anthony Albanese, respectively, engaged in playful banter during a meeting at the Vilnius Summit in Lithuania. 
Displaying their support for their respective teams, Albanese held up a placard that read "Aus 2-1 England," drawing laughter from the room. Sunak responded by showcasing a picture of England's Chris Woakes and Mark Wood celebrating their triumph in the third Test.
Not one to back down, Albanese pulled out another picture, acknowledging its provocative nature. This photo depicted Jonny Bairstow's controversial dismissal, evoking a chuckle from Sunak. Seizing the opportunity, Sunak threw a witty jibe, remarking, "I'm sorry, but I didn't bring my sandpaper with me!" The lighthearted exchange concluded with laughter and a handshake between the two leaders.
The reference to sandpaper harked back to the infamous Cape Town Test of 2018, where Australia's Cameron Bancroft was caught using sandpaper to tamper with the ball. The scandal resulted in the removal of Steve Smith as captain and subsequent bans on Smith, Bancroft, and then vice-captain David Warner. Despite the setback, both Smith and Warner have made remarkable comebacks and continue to play pivotal roles for the Australian team. Smith's century at Lord's showcased his unwavering skill and determination.
With the fourth Test set to commence on July 19 at Old Trafford in Manchester, England faces a must-win situation to keep their hopes of reclaiming the coveted Ashes urn alive.