Urvashi Rautela draws fire for posting picture of hospital where Pant is admitted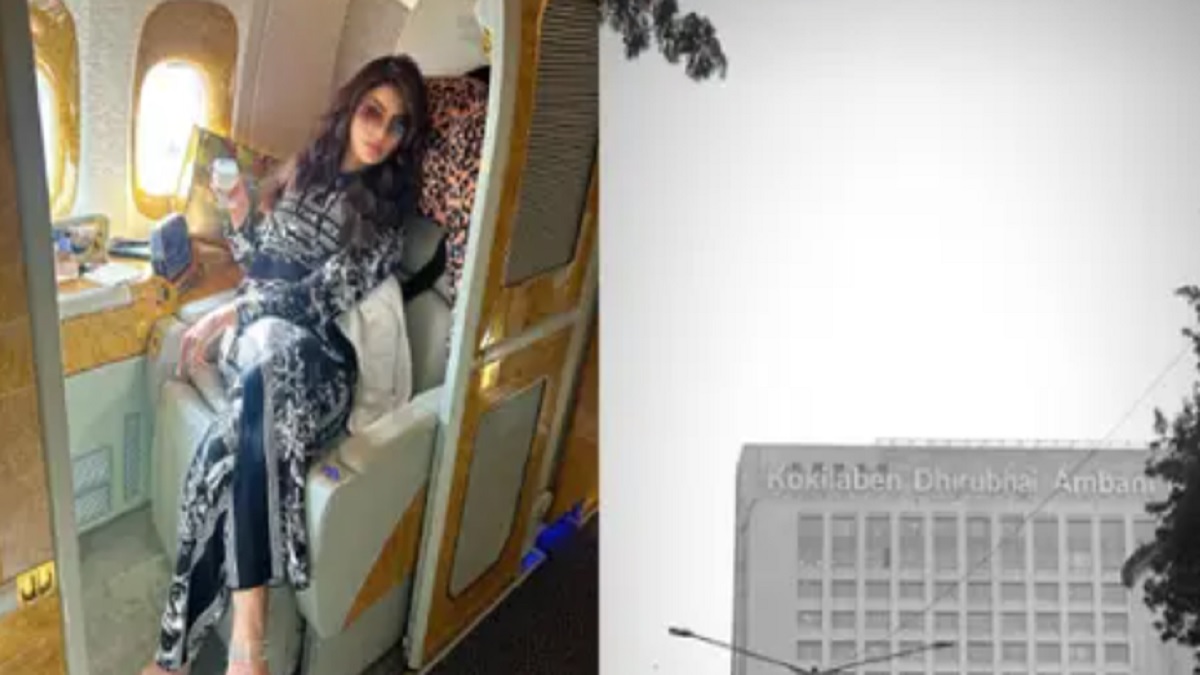 New Delhi: Bollywood actress Urvashi Rautela wouldn't have thought of a public backlash when she posted a picture of Mumbai's Kokilaben hospital on her Instagram story.
Though this came after she posted wishes for Pant's fast recovery, this was perceived as a publicity stunt by the actress.
As the picture came into notice, lot many netizens lost their cool and started lashing out at her for making a health crisis into a public spectacle.
Many furious people lambasted the actress for trying to exploit Pant's recovery as a means to garner publicity & increase followers of her Insta handle while others advised her to take counseling sessions.
Some even asked her to stop 'stalking' the injured cricketer & let her recuperate in peace.
Cricketer Rishabh Pant was recently airlifted from Dehradun's Max hospital to Mumbai's Kokilaben Superspeciality hospital for further treatment of ligament injury on his knee & ankles.
Urvashi's cryptic posts on Pant's hospitalization
Urvashi has been sharing cryptic posts on her Instagram handle after cricketer got shifted to Mumbai. Her insta story showing a black & white photograph of Kokilaben Dhirubhai Ambani hospital found herself in the crosshairs of cricket fans who were unsparing in their criticism.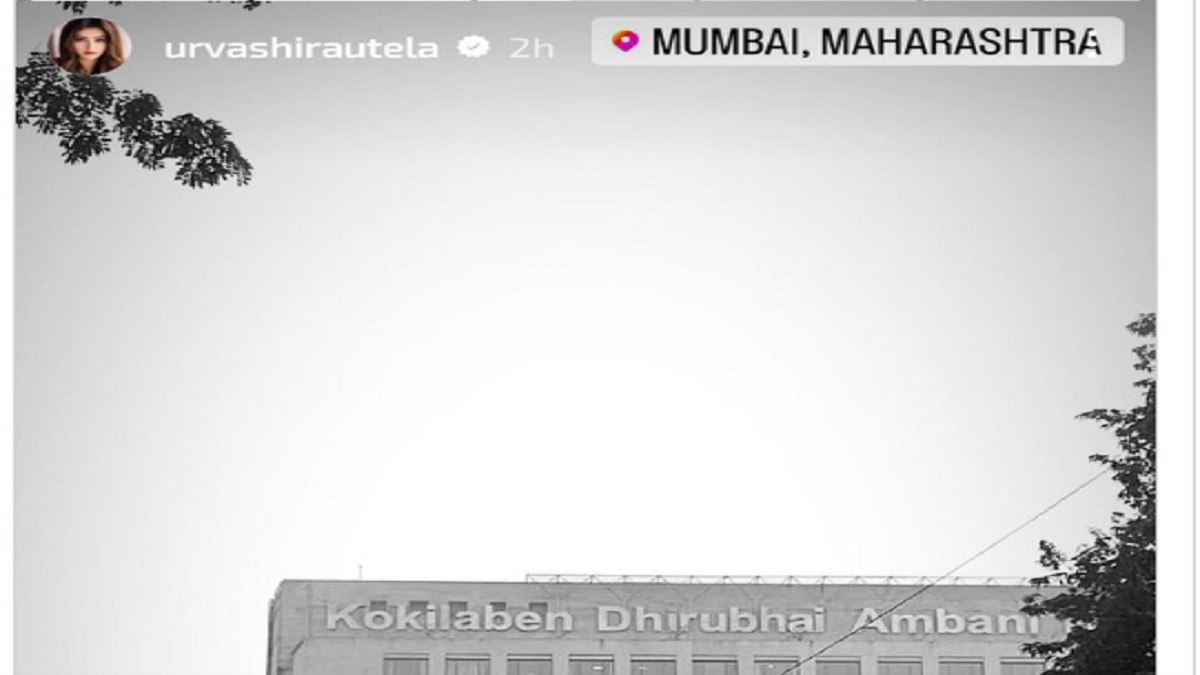 Earlier, she had shared an image of her and captioned it 'praying' for the cricketer's recovery. The Insta post also had a white heart emoji & a white dove emoji.
Rishabh Pant & Urvashi Rautela were hitting the headlines sometime back over their friendly banter. Though, this turned ugly after actress bitter remark.
"Jabse Piche Padi Hai, Panauti Lag Gayi Hai", netizens lambast actor
The actress was the receiving end with some of very uncharitable remarks against her.
If you feel this is absolutely sick & @UrvashiRautela needs to be finally called out for it, please tag her and say #GetWellSoonUrvashi

— Deepika Narayan Bhardwaj (@DeepikaBhardwaj) January 5, 2023
This is mental harrasment. If a man did this, he'd either be in jail or have a Netflix crime documentary in his name. pic.twitter.com/q2f4BmK7Xk

— Sagar (@sagarcasm) January 5, 2023
Don't worry, crime patrol @SonyLIV will make an episode where rishabh pant will be replaced by some Babita and Urvashi Rautela will be played some Raghavan

— kaan k neeche (@satya_vachan16) January 6, 2023
Not sure about clear motive of this post by her..Care or attention?

— SamD 🇮🇳🇺🇸 (@revisitorSam) January 5, 2023
An absolutely disinterested man not spared even in his worst health condition

BUT

No men's commission to take cognizance

Sports Minister won't dare intervene

Feminists won't organize collective outrage

No law against stalking of man by woman

Ur sick @UrvashiRautela pic.twitter.com/OndPRZ7Zln

— Deepika Narayan Bhardwaj (@DeepikaBhardwaj) January 5, 2023
Such a Cheap Tricks For Fame . He is Not Well went Through a Major accident . This is Not entertainment anymore this is mental Harassment !#RishabhPant #UrvashiRautela pic.twitter.com/R3VzCKAxb0

— Tanay (@tanay_chawda1) January 5, 2023
Rishabh Pant to Urvashi Rautela pic.twitter.com/cZ5ocSUcLB

— djay (@djaywalebabu) January 5, 2023
पता नहीं यह फोटो को स्टेटस में लगाकर क्या कहना चाहती है या फिर रिषभ पंत के नाम पर अपनी सुर्ख़ियाँ बटोरनी चाहती है ?????
इससे ज्यादा अच्छा रहता की एक बार हाल चाल ले लेती !! #RishabhPantCarAccident #RishabhPant #UrvashiRautela pic.twitter.com/7lHrbQqup9

— Rohit Raj (@rohitrajranchi) January 6, 2023
— TheSpecter (@HarveySpecter_x) January 5, 2023