WWE Money in the Bank: Check her List of past 10 winners of the Matches (video)
The flagship event of WWE, Money in the Bank 2022 began at the MGM Grand Garden at 5:30 IST on Sunday. I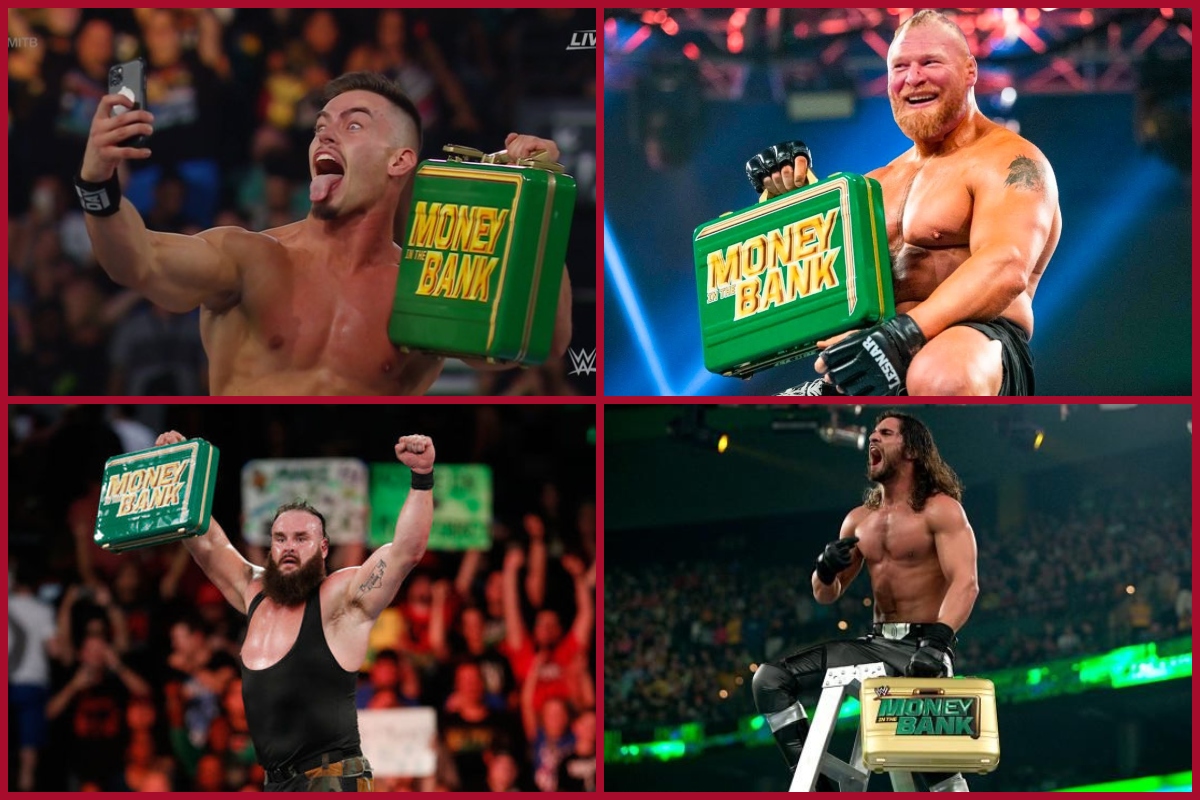 New Delhi: The flagship event of WWE, Money in the Bank 2022 began at the MGM Grand Garden at 5:30 IST on Sunday. In the event, WWE stars like Seth Rollins, Ronda Rousey, Omos Asuka, Bianca Belair, and Bobby Lashley will be seen entertaining viewers in the matches of Tag Team Championship unification match, the US Championship, and the SmackDown and RAW Women's Championship match.
The WWE Money in the Bank 2022 will be broadcasted on the Sony Sports Network in India. If you want to watch the matches online then you can check the Sony LIV app and website.
Below here, you can check the list of winners of last 10 matches and videos:
Money in the Bank 2013: Randy Orton defeated CM Punk, Daniel Bryan Christian, Sheamus, and Rob Van Dam to win the title.
Money in the Bank 2014: Seth Rollins won the title against Kofi Kingston, Dolph Ziggler, Jack Swagger, Rob Van Dam, and Deam Ambrose.
Money in the Bank 2015: Sheamus kept the title for 161 days after beating Dolph Ziggler, Kane, Kofi Kingston, Neville, Randy Orton, and Roman Reigns.
Money in the Bank 2016: Dean Ambrose took home the title after winning the match against Sami Zayn, Cesaro, Chris Jericho, Kevin Owens, and Alberto Del Rio.
Money in the Bank 2017: Baron Corbin kept the title for 58 days before encashing the title.
Money in the Bank 2018: Braun Strowman won the title match against Finn Balor, The Miz, Rusev, Bobby Roode, Kevin Owens, Kofi Kingston, and Samoa Joe, Kofi Kingston, and Samoa Joe.
Money in the Bank 2019: This year Brock Lesnar defeated Ricochet, Drew McIntyre, Baron Corbin, Ali, Finn Balor, Andrade, and Randy Orton to bring the title to home.
Money in the Bank 2020: Otis won the match by defeating Daniel Bryan vs. Rey Mysterio vs. Aleister Black vs. King Corbin vs. Otis vs. AJ Styles.
Money in the Bank 2021: In the year 2021, Big E won the match against Ricohet, John Morrison, Riddle, Drew McIntyre, Kevin Owens, Shinsuke, Nakamura, and Seth Rollins.
Money in the Bank 2022: For the year 2022, Theory emerged victories among the contenders, Seth Freakin Rollins, McIntyre, Sheamus, Omos, Sami Zayn, Riddle, Madcap Moss.