Home » Viral Check »
Fact-Check: Morphed image of Dr Ambedkar on US bus is viral on social media
A photo of Dr Ambedkar on a Colombia bus in United States is viral with claim that this is the right way of honouring him. Here is fact-check to find out veracity of this claim.
September 21, 2020 19:39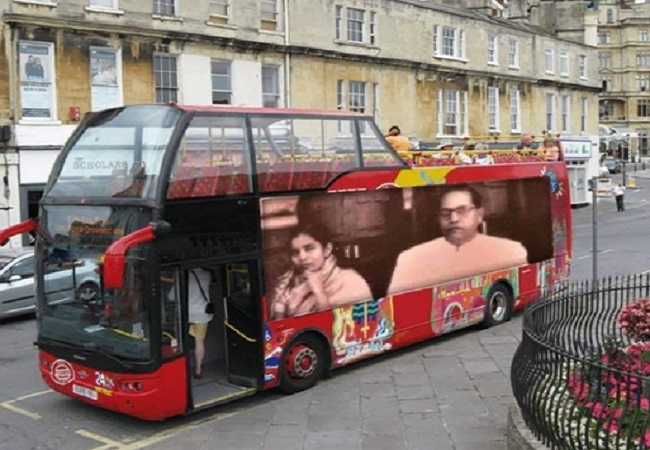 New Delhi: A photograph of Dr Balasaheb Ambedkar along with wife featuring on a bus in Colombia, US is circulating on the social media, with the claim this is a great tribute to the years of his public service.
The claim in Hindi along with the picture translates to, "Picture of Babasaheb on a city bus running on the streets of Columbia. This is real honour."
However, this image is not true/correct. It's rather a morphed and doctored image with photos of Dr Ambedkar and wife being pasted on a bus in Colombia, US.
Viral Claim:
A couple of social media users posted this image on Twitter and Facebook.
"Baba Saheb's picture on the city bus plying on the streets of Columbia (America). This is real honor, America still considers Baba Saheb as its ideal because America's economy is based on the same book that Baba Saheb wrote for his doctoral thesis in British times (Translated to English)," reads the caption of one such post.
कोलंबिया (अमेरिका🇺🇸) की सड़कों पर दौड़ती सिटी बस पर बाबा साहब का चित्र यह असली सम्मान है, अमेरिका आज भी बाबा साहब को अपना आदर्श मानता है
किन्तु अपने यहां अधिकांश बहुजन भी बाबा साहब के मिशन से भटके हुए हैंll
जागरुक हों llllllll
जय भीम pic.twitter.com/L8Bp5wtIi8

— Kiran Verma (@KiranJi18084481) September 19, 2020
A Facebook post in Hindi wrote, "Dr Ambedkar wrote, The Problem of Rupee, on basis of which Reserve Bank of India was formed. But, the sad part is, his statues are broken down here, what if he accepted the British citizenship and wouldn't have returned to India.
Investigation:
Prima-facie, this image looked like a morphed one. When we did reverse search of the image, we found an image with a caption, " City Sightseeing's 273 (EU05 VBJ), a Volvo B7L/Ayats Bravo City, in Bath, Somerset, England. Unlike many City Sightseeing tours which are run under frachicse to other operators, this one is run directly by the company themseleves."
This photo was clicked by a photographer Adrian Pingstone in July 2008. It is a sightseeing bus run for tourists in Bath by an open-top bus service called 'City Sightseeing'. Many such images can be seen in City Sightseeing's official website.
Therefore, the photograph is not from Columbia but from Bath, Somerset, England.
Further searching from where the Ambedkar photo came, we came across an photo gallery with the same picture in Outlook. This is the photo, which was used to as cut-out in the bus poster.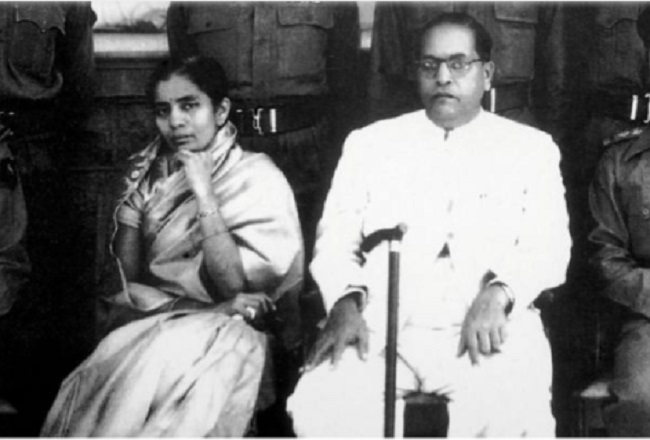 Conclusion:
It is concluded that the picture of Ambedkar and his wife used on a bus in Columbia is morphed and doctored.