Trending: Old clip of Nigerian official 'fake-fainting' during corruption trial is newest addition to Meme world
Since the clip made its way on social media, users are engaged in a deep discourse whether the official was faking being unconscious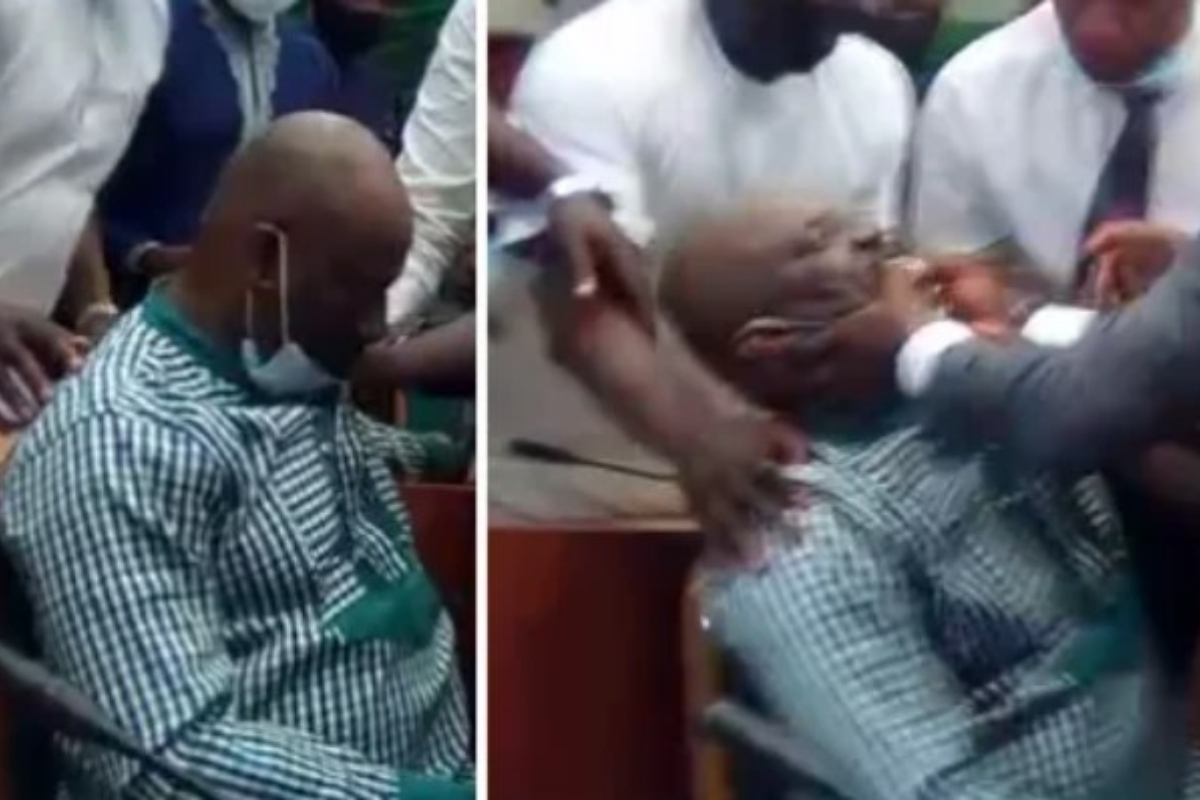 New Delhi: In the contagious world of online memes, one could never know when a pic or clip would emerge out of nowhere and spark a fest on social media. In a recent such incident, Netizens have dugged up an old video originally from the year 2020, wherein a Nigerian official is allegedly fake fainting on being probed about misconduct of funds.
According to news daily africanews.com, the person in the video is the managing director of the Niger Delta Development (NDDC), Daniel Pondei. The clip is from the questioning of latter regarding ill-use of public funds in the House of Representatives.
In the now-viral video, Pondei can be seen pretending to faint for at least an hour while others present at the House who took it as an act of faux,  physically tried to wake him up.
While one of the members can be seen forcing him to open his eyes, another representative was seen opening up his jaw in an attempt to get an answer from him.
Later, the trial was dismissed for the day and an ambulance was called in for Pondei who was escorted out with the help of cops.
Have a look at viral clip here:
The video of the old incident was recently shared by a Twitter handle named Africa in Focus, and has been a matter of interest ever since it surfaced online.
A Nigerian official fake fainted after he was grilled about missing funds. pic.twitter.com/l8kFfmmM3O

— Africa In Focus (@AfricaInFocus_) July 2, 2022
Since the interesting clip made its way on social media, users are engaged in a deep discourse whether the official was faking being unconscious or was actually suffering from the health condition.
While most of the Netizens are sharing the clip with creatively hilarious captions, a section is further concerned that Pondei could actually be having a stroke.
Check top reactions here: 
Airlines in India when you ask them where the mythical free seats are when you check-in onlinehttps://t.co/75X5Zob96h

— Subrahmanyam KVJ (@SuB8u) July 4, 2022
"Is that how we did the rehearsal yesterday?" pic.twitter.com/BHvdZbUaBw

— ✨👑 DaddyMO👑✨🏁 (@therealdaddymo1) July 20, 2020
Naw he gave up the act when they tried to do some shit to open his airways or whatever, then he was like "fuck it get the fuck off me" pic.twitter.com/Ov438iWKiF

— VVSDomains(& @XVGWhale @XVGWhaleReal backup acct) (@DomainsVvs) July 3, 2022
"Babe why is Pizza Hut texting you at 3 in the morning?"

Me: pic.twitter.com/C2i8DJNMbW

— PUFFINonCOOTERZ (@Wholebrickayy) July 2, 2022
Your honor, i've found the evidence pic.twitter.com/IygfNnY0ZO

— blahmeme (@Memeblah1) July 2, 2022
HE HEARD "ARE YOU AWARE?" AND LOST IT LMFAOOOO AINT NO WAY DAWG pic.twitter.com/VQRiQhQD7o

— Tim Diamonds (@FewPinkDiamonds) July 2, 2022
this whole continent is a mess, why is that man trying to give CPR while wearing his mask LMAOOOOOOOOOOOOOOOO

— 🪬. (@hunchosnipes) July 2, 2022