Surya Grahan, Solar Eclipse Time for New Delhi, Jaisalmer, Mumbai, Bengaluru and other place on Diwali
Surya Grahan, Solar Eclipse 2022 Time for New Delhi, Jaisalmer, Mumbai, Bengaluru and other place on Diwali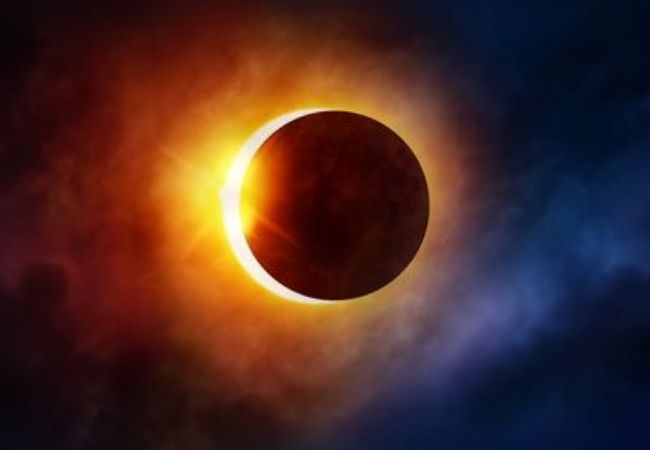 New Delhi:  This year's last solar eclipse or surya grahan will concide with the selebrations of light-Diwali. This year's last last surya grahan will last for about an hour and will will not hamper Diwali celebrations.
This year's first solar eclipse occured on April 30th 2022.
According to strophysicist Debi Prasad Duari said that the partial solar eclipse which will be visible from most parts of the country.
Hr said that the eclipse will not be seen in the northeastern parts of India as the celestial phenomenon will occur after the sunset in those regions.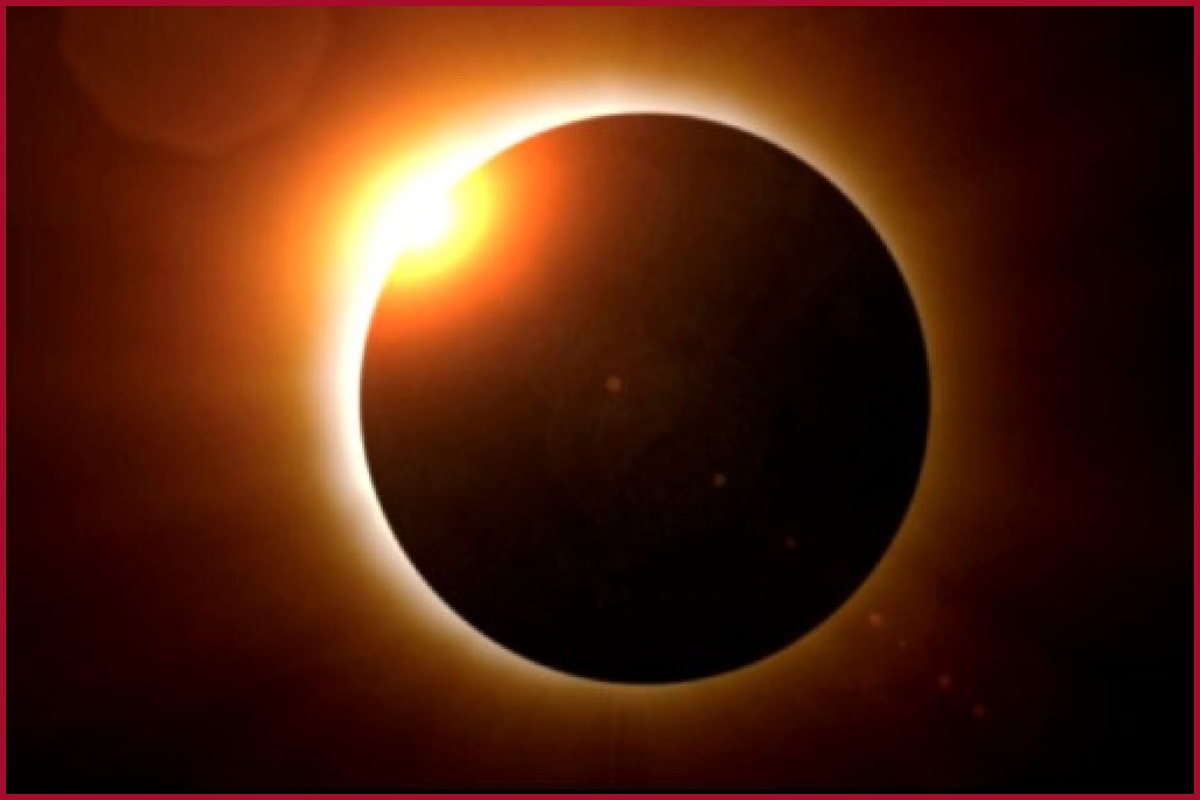 Surya Grahan, Solar Eclipse Time for New Delhi, Jaisalmer, Mumbai, Bengaluru and other place on Diwali
Siliguri: 16:41 and 16:59 hours
New Delhi: 16:29 hours and end with the sunset at 18:09 hours
Jaisalmer in Rajasthan: 16:26 hours to 18:09 hours
Mumbai: 16:49 hours to 18:09 hours
Nagpur: 16:49 to 17:42 hours.
Bengaluru:  17:49 hours and ending at 17:55 hours
Chennai: 17:14 to 17:44 hours
Also Read: Surya Grahan Date, Time in India: Last solar eclipse of 2022 on October 25th