Home » Coronavirus »
Covid-19 Myths & Facts: Is doubling time and fatality rate same for all countries?
A decline in doubling time indicates that the infection rate is accelerating (cases double in fewer days), while an increase of doubling time indicates that the regional infection rate is slowing.
March 21, 2020 15:33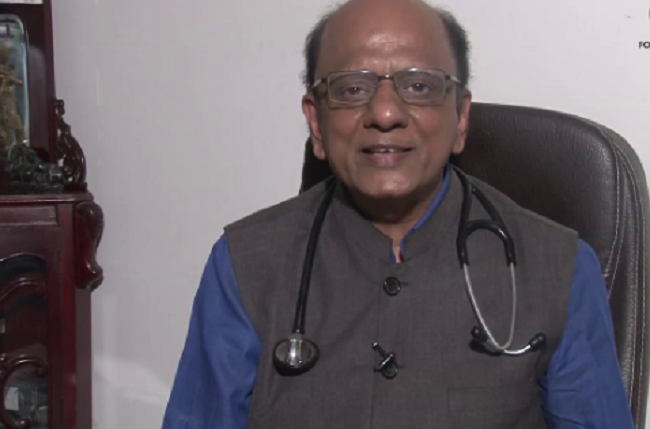 — By Dr KK Aggarwal
Doubling time is same for each country
10-Day Lagging Doubling Times for COVID-19 for Eight Countries (March 12) : South Korea 23.33; Singapore 11.61; Japan 7.78; Hong Kong 23.33; Iran 5.38; Italy 3.18; France 2.33; United States 1.75
A decline in doubling time indicates that the infection rate is accelerating (cases double in fewer days), while an increase of doubling time indicates that the regional infection rate is slowing. Ideally, with measures implemented aggressively in a region and after some period of delay, doubling times should begin to increase in a matter of days, weeks, or months, depending upon the severity of the local epidemic and the degree of social distancing prescribed.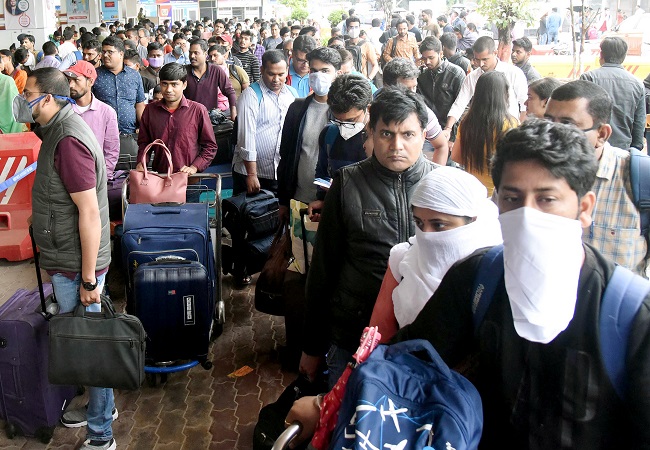 India saw a big spike in Covid-19 infections with 57 new cases being reported by state authorities and 50 by the health ministry on Friday — by far the highest in a single day.
So far, 255 cases have been reported in the country, around 44% of which (111) have come in the last three days. The health ministry confirmed 223 cases. Madhya Pradesh became the 21st state/UT to report the coronavirus infection. [Economics times]
COVID 19 virus is present in breast milk
There is limited scientific evidence on the severity of illness among pregnant women with COVID-19. Pregnant women appear to experience similar clinical manifestations as non-pregnant adult patients with COVID-19 pneumonia. There is no evidence of severe adverse outcomes in neonates due to maternal COVID-19 pneumonia, and the virus has not been found in breastmilk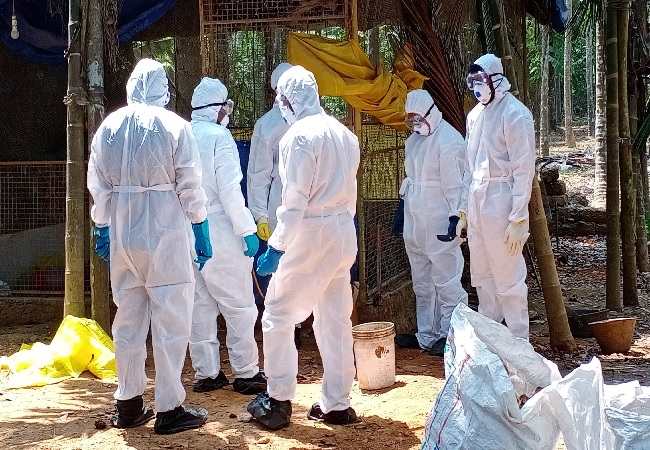 [Chen H, Guo J, Wang C, Luo F, Yu X, Zhang W, et al. Clinical characteristics and intrauterine vertical transmission potential of COVID-19 infection in nine pregnant women: a retrospective review of medical records. The Lancet. 2020 2020/03/07/;395(10226):809-15. 50.
Kam K-q, Yung CF, Cui L, Lin Tzer Pin R, Mak TM, Maiwald M, et al. A Well Infant with Coronavirus Disease 2019 (COVID-19) with High Viral Load. Clinical Infectious Diseases. 2020.]
Every case of pneumonia need not be notified
With the number of cases rising, the India health ministry has issued a fresh advisory stating that no suspected Covid-19 patient should be turned away from any hospital. "Similarly, all pneumonia patients must also be notified to the National Centre for Disease Control so they could be tested for Covid-19.
A crucial case that came into focus was that of a 20-year-old man in Tamil Nadu, who was earlier this week diagnosed with coronavirus infection. The person did not have a travel history and it is not clear if he came in contact with a known patient, Indian Council of Medical Research (ICMR) scientist Raman R. Gangakhedkar said.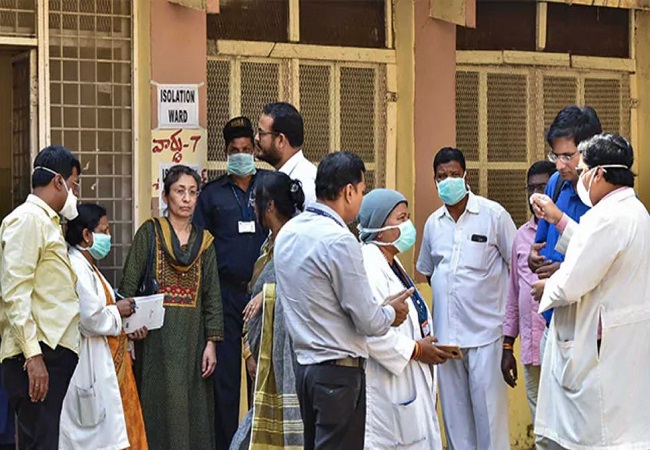 Community transmission is defined as a case in which the source of the infection is not determined because the chain of contacts is labyrinthian and too complex to be unravelled.
No body will pay for the doctors if they get infected
In India and Delhi, all hospitals have also been asked to provide treatment free of cost to any medical personnel who picks up the infection while treating patients.
Asymptomatic contacts need no testing
ICMR (Indian Council of Medical Research) guidelines on testing: Asymptomatic direct and high-risk contacts of a confirmed case should be tested once between day 5 and day 14 of coming in his/her contact.
Case fatality will be the same in all countries
The fatality rate for covid-19 isn't fixed, and will vary based on many factors. Age is one, with the rate rising from around age 50 and reaching 15 per cent in over-80s, according to data from China. Countries like Niger, with many younger people, may fare better than Japan, where more than a quarter are aged over 65.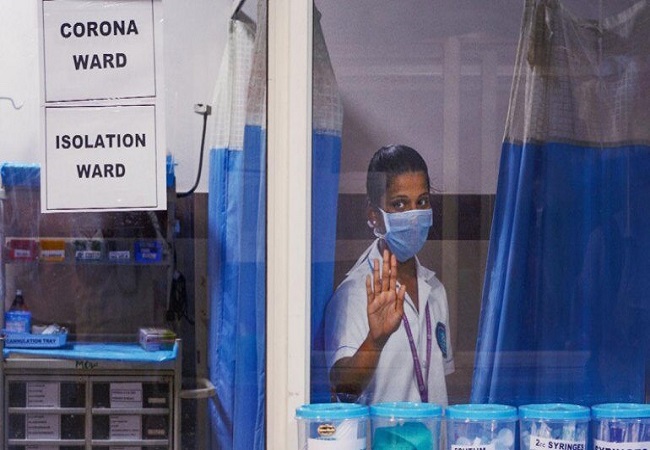 No one can predict death in COVID 19
The potential risk factors of older age, high SOFA [Sequential Organ Failure Assessment] score, and d-dimer greater than 1 μg/mL on admission could help clinicians to identify patients with poor prognosis at an early stage. [March 11 The Lancet]
Baseline lymphocyte count was significantly higher in survivors than non-survivors; in survivors, lymphocyte count was lowest on day 7 after illness onset and improved during hospitalisation, whereas severe lymphopenia was observed until death in non-survivors.
Levels of d-dimer, high-sensitivity cardiac troponin I, serum ferritin, lactate dehydrogenase, and IL-6 were clearly elevated in non-survivors compared with survivors throughout the clinical course, and increased with illness deterioration.
In non-survivors, high-sensitivity cardiac troponin I increased rapidly from day 16 after disease onset, whereas lactate dehydrogenase increased for both survivors and non-survivors in the early stage of illness, but decreased from day 13 for survivors.
Viral shedding is over by 14 days
Median duration of viral shedding was 20·0 days (IQR 17·0–24·0) in survivors, but SARS-CoV-2 was detectable until death in non-survivors. The longest observed duration of viral shedding in survivors was 37 days. [March 11 The Lancet]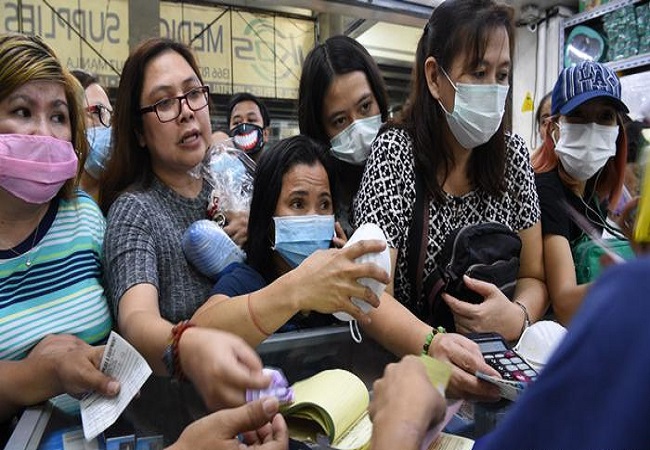 Patient can be discharged on day 14
March 11 Lancet: From the time of initial symptoms, median time to discharge from the hospital was 22 days. Average time to death was 18.5 days.
Fever persisted for a median of 12 days among all patients, and cough persisted for a median 19 days; 45% of the survivors were still coughing on discharge. In survivors, shortness of breath improved after 13 days, but persisted until death in the others.
((The writer is President, CMAAO, HCFI and Past national President IMA))