'Badtameez Dil' review: Barun Sobti-Ridhi Dogra romance delights their fans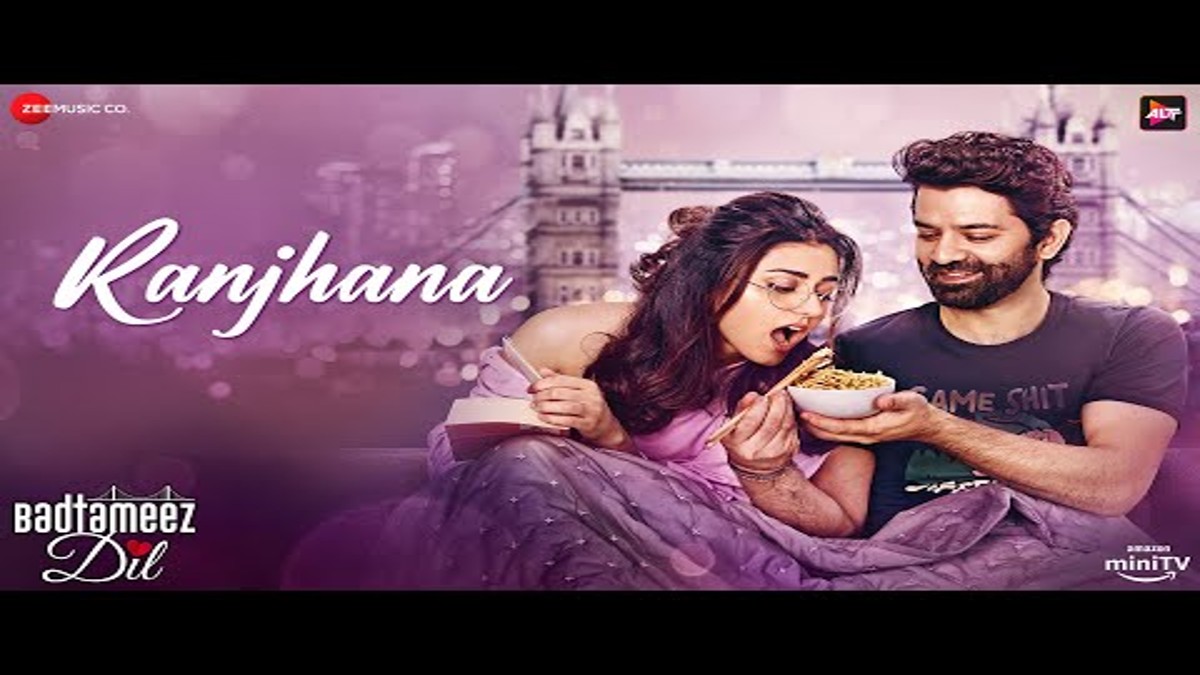 New Delhi: Since its premiere on Amazon Mini TV on June 9, 2023, the romance drama Badtameez Dil has been the talk of the internet. It is the long-awaited love adventure from creator Ekta Kapoor, starring the always-reliable Ridhi Dogra and the always-reliable Barun Sobti. The narrative of the opposite attraction of the characters is given a contemporary twist in Badtameez Dil.
Plot
The character, Liz, is a romantic girl who believes in an old-fashioned romance story whereas the protagonist, Karan, is a modern romantic realist; despite their differing perspectives on romance, the two eventually fall in love.
Badtameez Dil review: A typical rom-com but a treat for Barun Sobti and Ridhi Dogra fans

⭐️⭐️1/2#BadtameezDil #BarunSobti #RidhiDogra #BadtameezDilReview https://t.co/dholqvnjVo

— MURTUZA IQBAL (@MurtuzIqbal) June 9, 2023
Review
Badtameez Dil starts by gently demonstrating how Liz and Karan's shared connections in London lead them to eventually meet in the most unexpected and strange scenario. After a series of circumstances, Liz and Karan decided to live together in Karan's place. Despite being aware of Karan's lifestyle and perspective on relationships, Liz nevertheless fell for him, and the personality gap sometimes tears her heart. But when she disappears, Karan realises how he really feels for her.
Badtameez Dil review: Barun Sobti, Ridhi Dogra's romantic drama is an ode to Ross & Rachel and we love it

Writes, @suprajapat #BadtameezDilOnAmazonminiTV #BadtameezDil #BadtameezDilreview @BarunSobtiSays @iRidhiDogra @amazonminiTV @EktaaRKapoor
https://t.co/dhYC3byzkd

— OTTplay (@ottplayapp) June 9, 2023
They had been dating for a while, then split up again, and their relationship is still rocky. The series takes viewers on a roller coaster experience through the ups and downs in their relationship, as they both fall in love with one other again after being apart for years.
When Ridhi and Barun perform together, they have one of the cutest chemistries and most endearing performances you've ever seen. Some key characters in Badtameez Dil are portrayed by Minissha Lamba, Mallika Dua, and Suparna Marwah, all of whom provide outstanding performances. The intro song is very cute which stops the viewers from skipping it. This fan-favourite duo from Badtameez Dil has undoubtedly made the series delightful to the viewers.
Even ranjhana? that is emotional yet such a feel good song??#BadtameezDil https://t.co/GZk8pvaQc5

— ಥ⌣ಥ (@sonia19957) July 18, 2023
#BadtameezDil Review: #BarunSobti and #RidhiDogra's @amazonminiTV Show Loses Its Charm Midway in Its Many Subplots!#BadtameezDilReview #MinisshaLamba #MallikaDua #AmazonMiniTv https://t.co/Wvw2shvxJa

— LatestLY (@latestly) June 12, 2023
The middle of the show drags a little, but the ending surprises and delights viewers with a shocking conclusion.
Trailer: