#Boycott83 trends on Twitter; Here is why Twitterati wants to boycott Ranveer Singh's new film
#Boycott83 trends on Twitter; Here is why –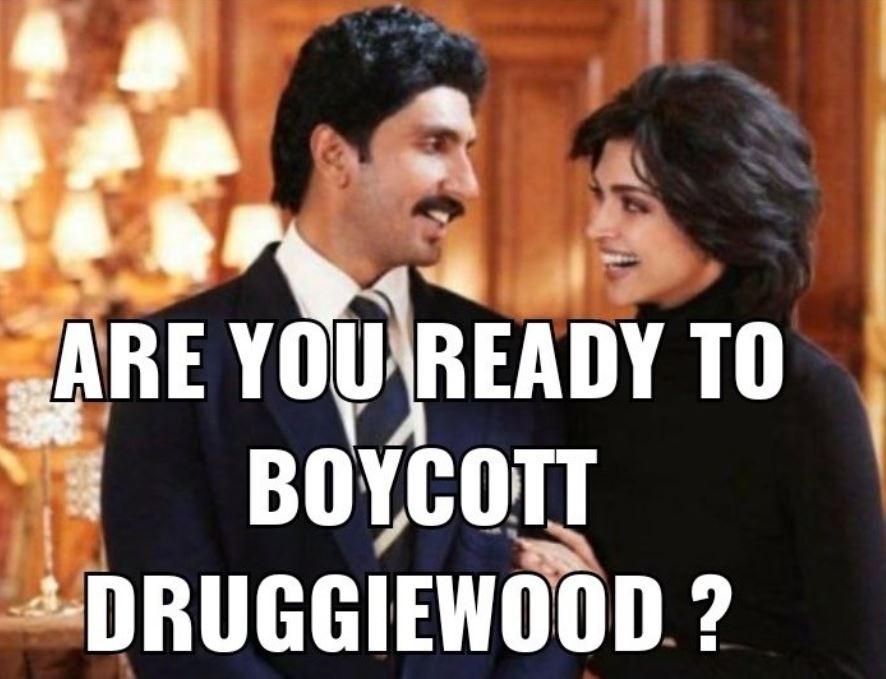 New Delhi:  #Boycott83 trends on Twitter ahead of Ranveer Singh's new film '83' release on theatres on December 24, also stars Deepika Padukone, Tahir Raj Bhasin, Saqib Saleem, Harrdy Sandhu and Ammy Virk among others.
On December 22, the makers of '83'  held a grand premiere for the film industry in Mumbai.
The special screening was attended by Rohit Shetty, Karan Johar, Mini Mathur, Alia Bhatt, Janhvi Kapoor among many others.
But here is why Twitterati wnts to #Boycott83 and #BoycottBollywood-Read here
#Boycott83 trends on Twitter; Here is Why
.#Boycott83 has started trending and has crossed 5.09k tweets. Lets roar? louder guys! pic.twitter.com/TBwsOz8Qh1

— ?Sūshãñt Sõñ Of Mãhãdêv? (@truth_wl_win) December 24, 2021
Ranveer Singh has mocked Sushant multiple times. Please show our unity and make his film super duper flop.#Boycott83 #BoycottBollywood pic.twitter.com/2I2oSBDeRj

— Halla bol (@halla_bol20) December 24, 2021
#Boycott83
Prepare yourself for #Boycott83
Be there in large numbers ?

SSR An Incredible Human Being pic.twitter.com/FDwco9ot2q

— ?Sūshãñt Sõñ Of Mãhãdêv? (@truth_wl_win) December 24, 2021
Not just this movie, we need to boycott every one of them in order to elevate our society from their filth of body objectification, fake feminism & hinduphobia. They're a bunch of spoiled brats.#Boycott83

— संयम शर्मा (@SanyamVoice) December 24, 2021
Bollywood Deserves Boycott n nothing else than that.#Boycott83 pic.twitter.com/pyGQERSecY

— Sharon Dias Nachon (@SharonDN1) December 18, 2021
#Boycott83
I Repeat #BoycottBollywood#Boycott83

NEVER FORGET NEVER FORGIVE? pic.twitter.com/XyCzXaXaqz

— ?Sūshãñt Sõñ Of Mãhãdêv? (@truth_wl_win) December 24, 2021
#Boycott83#BoycottBollywood#Boycott83
CBI Responsible 4 SSR Questionable
CBI Reveal Secrets Of SSR pic.twitter.com/YfnREL9QJ3

— Addicted_To_Sushant (@Addictedtosush2) December 23, 2021
Chalo SSRIANS Druggywood Ki Ek Aur Movie Ko Disaster Banate Hain
Ready Hojao???#BoycottBollywood#Boycott83
SSR An Incredible Human Being pic.twitter.com/EwUyXsZrJZ

— Addicted_To_Sushant (@Addictedtosush2) December 23, 2021
Lets make it the biggest flop..#Boycott83#Boycott83 #Boycott83 pic.twitter.com/9ZcIZrNM6q

— Krati??? #SSRian by heart❤ (@82Krati) December 24, 2021
How many had u influenced around you to not watch #83TheFilm / #83Movie in theaters and on OTT ??

Disclaimer : Movie is purely made from illegal DRUGS money#BoycottBollywood#Boycott83
ONE MONTH TO SUSHANT DAY ❤ pic.twitter.com/3CH45OzYIn

— Nitika Singh??? (@itsNitikaSingh) December 21, 2021