Diljit Dosanjh's Ghallughara Film Diminished: Censor Board Slashes 90% of the film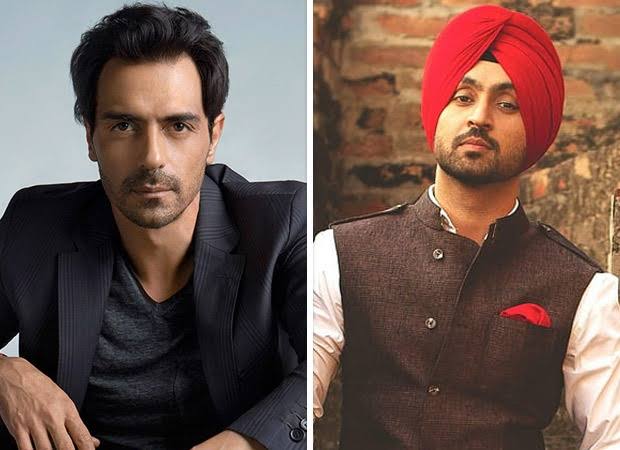 New Delhi: Diljit Dosanjh and Arjun Rampal's movie Ghallughara, directed by Honey Trehan, is facing issues with the Central Board of Film Certification (CBFC). The film has been given an A certification by the CBFC, but with 21 cuts. Ghallughara is based on the life of Jaswant Singh Khalra, a Sikh human rights activist who played a significant role during Punjab's insurgency in the 1990s.
Diljit Dosanjh will portray the character of Jaswant Singh Khalra in the film. The CBFC has raised concerns about certain scenes and dialogues in the movie, which they believe could incite violence and radicalize Sikh youth. Additionally, the CBFC has also raised objections regarding the film's impact on national sovereignty and international relations. The court hearing regarding this issue will take place on Friday, July 14th.
Diljit Dosanjh starrer movie #Ghallughara, based on the life of Bhai #JaswantSinghKhalrah ( Human rights protector of Punjab during 1990s) has finally granted A certification only after 21 cuts made by the Indian Censor board in the movie.
#diljitdosanjh #jaswantsinghkhalra pic.twitter.com/lW2UWdv37g

— Gurshamshir Singh (@gurshamshir) July 6, 2023
Sources says that if the ruling of the Central Board of Film Certification (CBFC) is accepted, almost ninety percent of the film would have to be removed. This brings up an important question about the freedom of artists and their right to tell their stories in a genuine way. It's an unprecedented request that goes against the creative process and the basic principles of storytelling.
There are issues with the movie Ghallughara, starring Diljit Dosanjh and Arjun Rampal. RSVP Films, owned by Ronnie Screwvala, contested the 21 requested cuts by the Central Board of Film Certification (CBFC). They filed an appeal in the Bombay High Court under section 5C of the Cinematograph Act.
In recent news, Diljit Dosanjh amazed everyone with his captivating performance at the Coachella Valley Music and Arts Festival. He also became the first Punjabi artist to ever perform at this prestigious music festival. Dosanjh's upcoming project is a film called "Chamkila," directed by Imtiaz Ali. The movie features Parineeti Chopra as the female lead. It tells the story of Amar Singh Chamkila, a renowned pop star who rose to fame in the 1980s. Sadly, Chamkila was assassinated when he was only 27 years old.