Netflix Releases in July 2022: Latest OTT web series, TV shows, and Movies to watch (Trailers)
The month of July is expected to experience heat or rain showers, no issues, sit on your couch and log in to Netflix.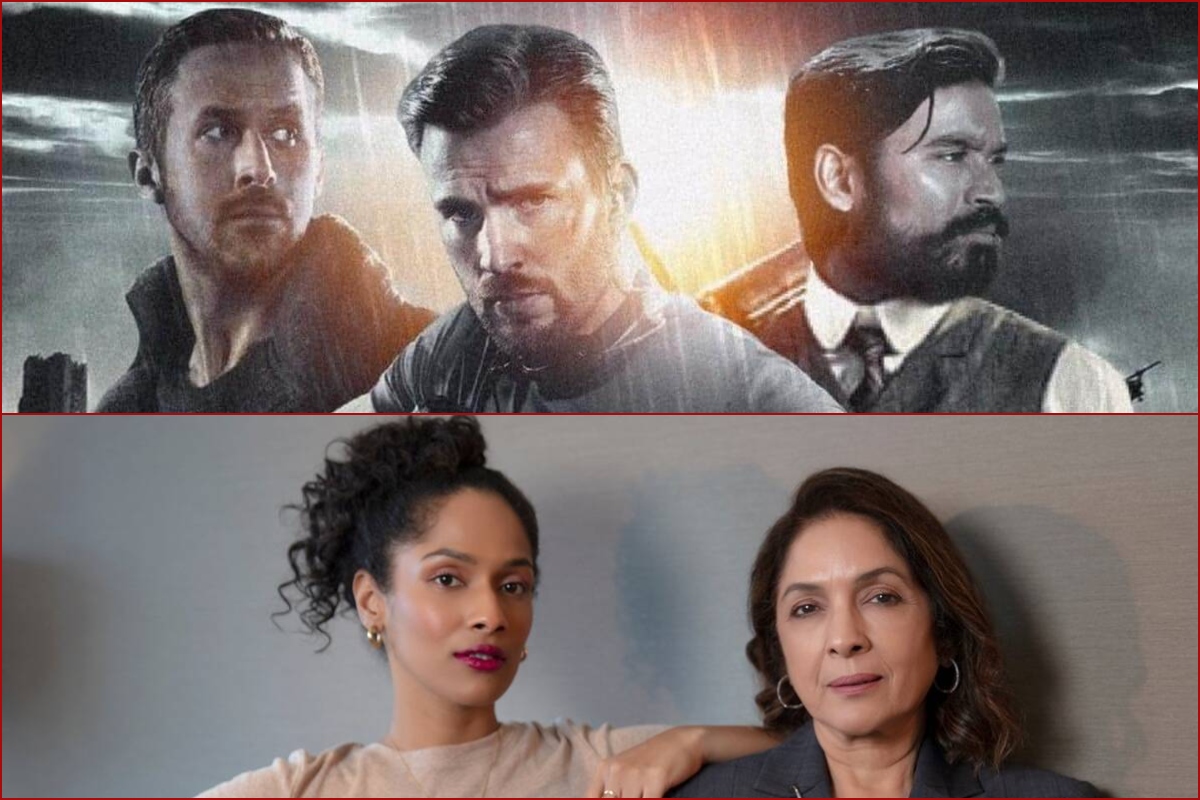 New Delhi: 'Netflix and chill' is the vacation mantra this summer as the OTT platform brings exciting movies and web series to entertain you. The month of July is expected to experience heat or rain showers, no issues, sit on your couch and log in to Netflix.
Confused about what is coming up next and what to watch? No problem, here is a list of some great national, international and regional content coming up on Netflix this month.
New Movies, web series arriving from July 21 – 31:
1. The Gray Man
CIA operative Court Gentry aka Sierra Six, plucked from a federal penitentiary and recruited by his handler, Donald Fitzroy. Gentry was once a highly-skilled, Agency-sanctioned merchant of death. But now the tables have turned and Six is the target, hunted across the globe by Lloyd Hansen. Indian actor Dhanush is making his Hollywood debut with the action thriller. The film is set to release on Netflix on July 22.
2. Street Food: USA
Get a taste of the most beloved bites on American streets and, along the way, discover the heart, soul and wildly diverse real people behind the food. The show will stream on OTT giant on July 26.
3. The Most Hated Man on the Internet
The shocking three-part documentary series on Hunter Moore and his website, IsAnyoneUp.com – one of the earliest and most notorious homes of revenge porn. In a lawless internet world circa 2010, unlikely allies band together to seek justice and ultimately uncover unexpected secrets. In the web of revenge, no one is off limits – even Hunter Moore. The docuseries is set to stream on July 27.
4. Keep Breathing
When a small plane crashes in the middle of the Canadian wilderness, a lone survivor must battle the elements and her personal demonms to stay alive. The movie will mark its OTT presence on July 28.
5. Masaba Masaba: Season 2
She is hustling for both – work and love. Running a kingdom is not easy but King Masaba is up for the challenge! Masaba Masaba comes back with a fiery new season on 29th July.
New Movies, web series arriving from July 11 – 20:
1. D.B. Cooper: Where Are You?
In 1971, a skyjacker parachutes off a plane with a bag of stolen cash — and gets away with it. Decades later, his identity remains a compelling mystery. You can catch the mystery series on Netflix from July 13 onwards.
2. Kung Fu Panda: The Dragon Knight
When a mysterious pair of weasels set their sights on a collection of four powerful weapons, Po must leave his home to embark on a globe-trotting quest for redemption and justice that finds him partnered up with a no-nonsense English knight named Wandering Blade voiced by Rita Ora. The new release can be streamed from July 14 onwards.
3. Resident Evil
The action horror film series based on the Japanese video game franchise of the same name by Capcom is set to arise new avatar this month. The Umbrella Corporation is going to change the world as the Resident Evil and the T-virus arrives on Netflix on July 14.
4. Jaadugar
A small town magician who has zero interest in sports or specifically in football is bound to lead his local team to the final of the state tournament in order to marry the girl he falls in love with. The romantic comedy can be catched on the OTT giant from July 15 onwards.
5. Vaashi
Vishnu G Raghav directorial Vaashi is a courtroom drama that brings a husband and a wife, both advocates by profession of the opposite sides in a rape case and how things turns out legally and personally after that. The Malayalam language drama can be catched on Netflix from July 17 onwards.
6. Indian Predator: The Butcher of Delhi
One city, one cold-blooded murderer and multiple horrifying crimes. Brace yourself for the most bone-chilling, blood curdling true crime story you'll ever see. Because this time, evil is closer than you thought it would be. Catch the crime thriller from July 10 onwards.
New Movies, web series arriving from July 1 – 10:
1. Stranger Things (Season 4 Volume 2)
The story continues as a group of teens is fighting an alien creature they call Vecna. Stranger Things is a successful mystery-thriller and with ghosts of the past coming to haunt the heroes, the finale is going to be much more exciting. The show broke all records on OTT as people showered love for Season 4 Volume 1.
The series features Millie Bobby Brown, Finn Wolfhard, David Harbour and others. Volume 2 of season 4 will start streaming on July 1.
2. Rebelde (Season 2)
Rebelde follows the lives of a group of young students at the Elite Way School, an elite Mexican college. The new season of the Mexican drama focuses on a secret society called the Lodge that threatens to crash the musical hopes of the first years. The show is a remake of the 2004 series by the same name.
Season 2 of the web series will stream on July 1.
3. Major
The film revolves around the life of Major Sandeep Unnikrishnan, who was martyred in action during the 2008 Mumbai attacks. The film is directed by Sashi Kiran Tikka and is written by Adivi Sesh who has also played the role of Major Sandeep Unnikrishnan.
After a successful run in the theatres, the film is set to release on OTT on July 3.
4. Operation Romeo
As the name suggests, Operation Romeo is a film based on themes of fears and stresses that youthful couples all over the nation. The Shashant Shah directorial film talks about moral policing faced by young couples in India. The film stars Siddhant Gupta and Vedika Pinto along with Sharad Kelkar and Bhoomika Chawla.
The film was released in cinemas on April 22 and now it will be making its OTT debut on July 3.
5. Control Z (Season 3)
After a successful run in the first two seasons, the crime-thriller is back with season 3. The show follows a hacker who begins releasing students' secrets to the entire high school and the socially isolated but observant Sofía works to uncover the hacker's identity.
The Spanish series will start streaming on July 6.
6. King of Stonks
King of Stonks is a German series inspired by real events in the financial world and centres on narcissism and double standards. The comedy thriller is set to stream on July 6.
7. Ante Sundaraniki
A Telugu film loved by fans, Ante Sundaraniki follows a Hindu Brahmin who falls for a Christian girl and trains her to be a Brahmin to convince his parents. The film stars Nani and Nazriya Nazim.
The film will release on OTT on July 8.
8. Ranveer Vs Wild with Bear Grylls
Bollywood actor Ranveer Singh will be a part of Bear Grylls' adventures. they will be seen climbing mountains, crossing dense forests and fighting the conditions together.
The show will release on July 8.
9. Hurdang
The plot follows an aspiring IAS who starts a rebellion against the caste-based reservation. Written and directed by Nikhil Bhat, the film is set in the 1990s. The film stars Sunny Kaushal, Nushrratt Bharuccha and Vijay Varma.
The film will release on July 10.