VIDEO: After Deepika, now Sunny Leone poses in 'Bhagwa Bikini' on the beach, Netizens react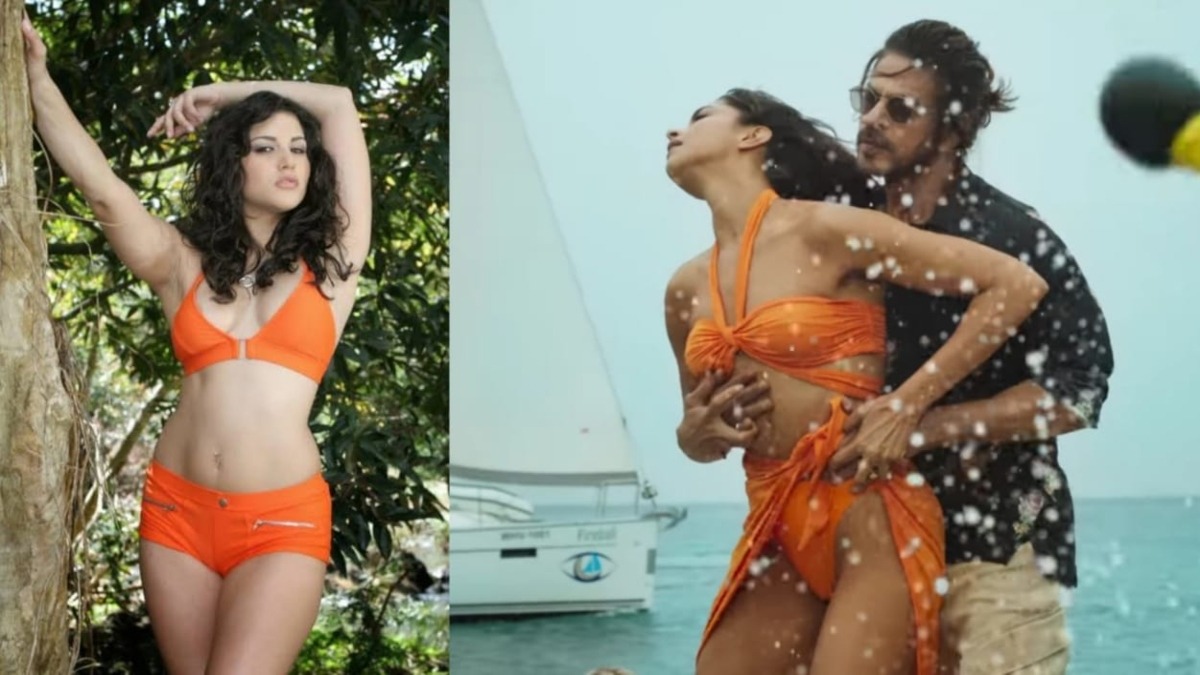 New Delhi: Sunny Leone became the latest addition to the "Bhagwa Bikini' controversy at a time when Deepika Padukone is being targeted by the boycott Bollywood gang for wearing a "Bhagwa" or "Saffron" colored bikini in the sensual song Besharam Rang from her and Shahrukh Khan's upcoming movie Pathaan.
Sunny Leone rankled some people by posing a video of herself at the beachside while sporting an orange-colored bikini.
WATCH VIDEO HERE
View this post on Instagram
Sunny shared the small behind-the-scenes clip from MTV Splitsvilla season 4 on her Instagram. Sunny seductively posed as she lay on the sand in her orange bikini paired with a large sarong. As Sunny is getting swept over by sea waves, someone in the background can be heard shouting 'Paani Aya' (Here comes the water).
Most of Sunny's followers took a farcical jab at people who were asking for boycotting Pathan over Deepika Padukone wearing Bhagwa colored bikini.
Many people commented whether the  'Bhagwa avengers' are going to attack Sunny Leone for wearing and seductively posing in a "Bhagwa Bikini."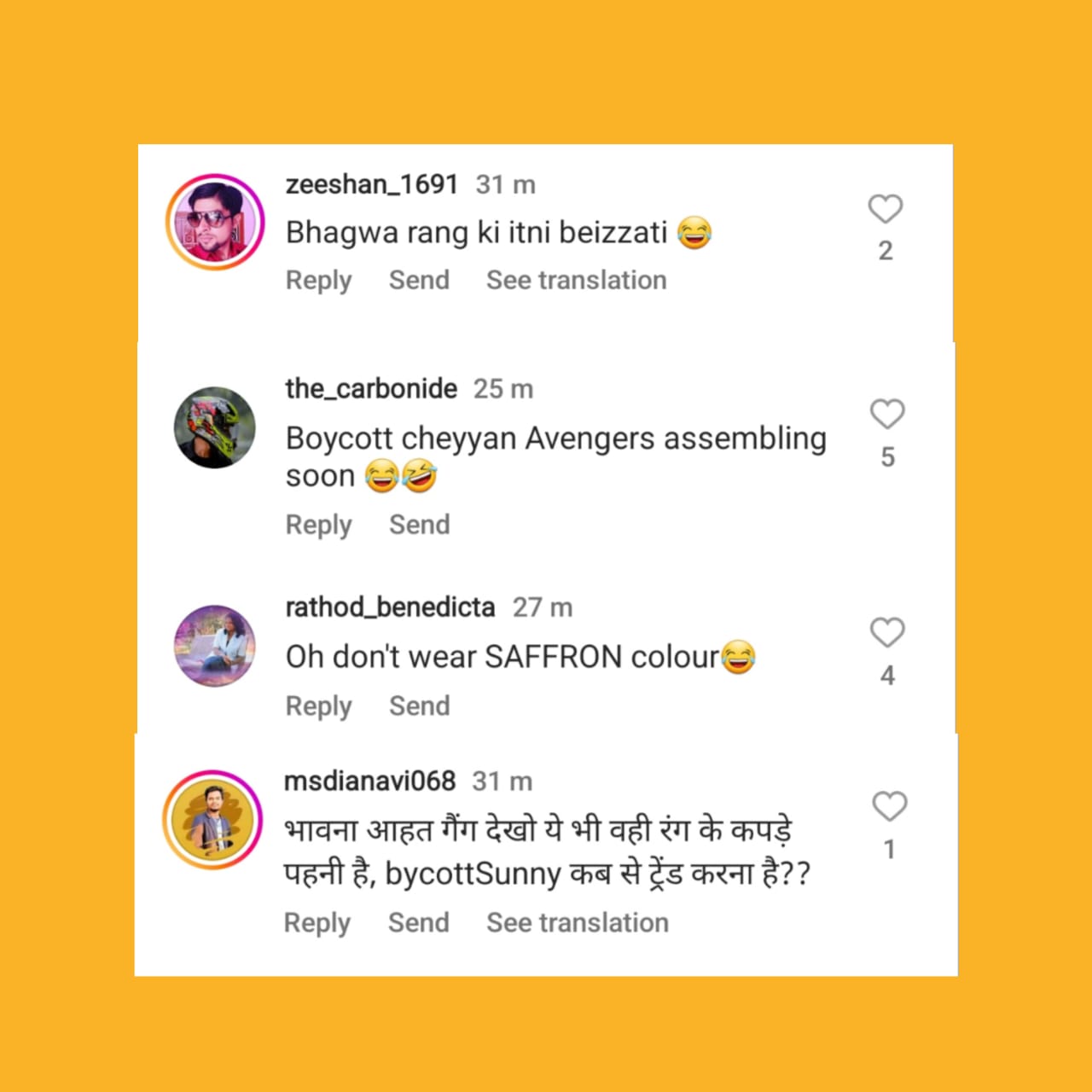 Ever since the controversy over the song Besharam Rang agitated, many people were surprised at the extremists' reactions.
Hate us, curse us, wish our end, even scheme our ultimate end as much as you want. We may not be there tomorrow.

But most parents of real Bharat would rather be happy if their daughters follow us, than wear saffron lingerie and sing #BesharamRang in arms of an aged #Pathaan pic.twitter.com/9yEBWN4wT3

— Gems of Bollywood बॉलीवुड के रत्न (@GemsOfBollywood) December 12, 2022
Extremists believe that saffron or Bhagwa is a holy color for Hindus therefore it shouldn't be worn in a seductive way. As many big names jumped into the online mayhem, some ministers began to request a ban on the movie Pathaan. They alleged that the song and the actors involved have disrespected their religious sentiments. Earlier, MP minister Narottam Mishra threatened that if the seductive scenes in the song are not corrected, the movie screening would be banned in Madhya Pradesh.