Yamraj Ke Bhainse Par Baithoge? Raju Srivastav's comedy goes viral after his death (VIDEO)
RIP Raju Srivastav: Video of comedian Rahul Srivastav goes viral on social media after his death.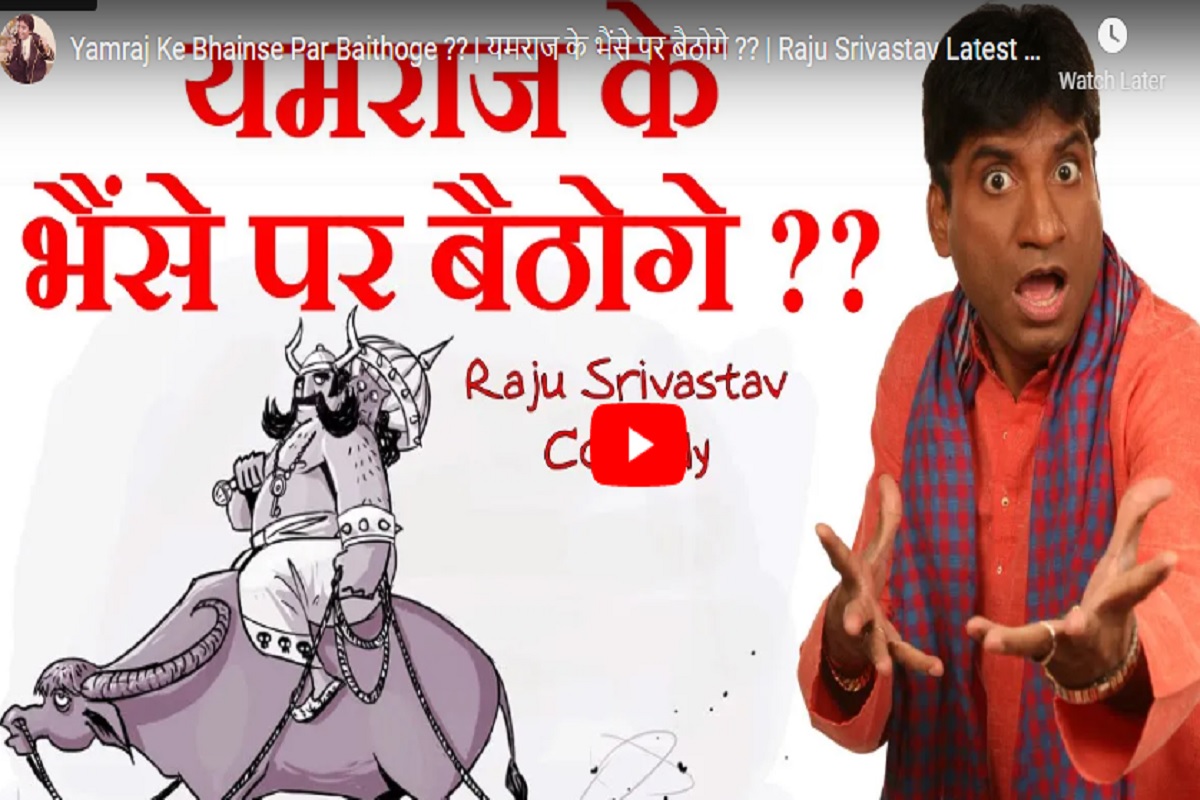 New Delhi: Famous Comedian Raju Srivastav passed away today at the age of 58. He was on ventilator for 41 days. He breathed his last breath at AIIMS Delhi, after being admitted here following a heart attack on August 10.
There were times when his family members said that his health was improving, but in the long run, the comedian failed to recover.
After his death, his fans and several others started poring in the condolences for the comedian. All his life, he made millions of people laugh with his jokes, but as he left for heavenly abode today his fans are mourning his loss.
Now a video of Raju Srivastav is going viral on social media where he is seen cracking jokes on "jamraj and death."
This video of Raju Srivastav is quite old. In this video, he can be heard saying, 'Hello, nothing is just sitting there. Do such a thing in life that even if Yamraj comes, ask him to pick you up, brother, sit on a buffalo. No, you are walking, not feeling well. You are a good man, you are a noble man, so sit down.'
The video was shared on his YouTube channel titled Raju Srivastav. The video was premiered on July 23rd, 2022. So far the video has received 26,733 views and 1.1K Likes.
Comedian was born on December 25th 1963 in Kanpur. His real name was Satya Prakash Srivastava. Raju Srivastav's father also known as Balai Kakawas a well-known poet.
In 1993, Raju Srivastav tied the knot with Shikha Srivastava. The comedian and Shikha is blessed with two kids, One son, whose name is Ayushmann and daughter Antara.
Also Read: Remembering Raju Srivastav: When comedian received threatening calls from Pakistan and Dubai