1 year of Delhi riots: 'Anatomy of a Planned Riot' book unveiled, reveals 'larger conspiracy' in burning the city
February 23, 2021 16:31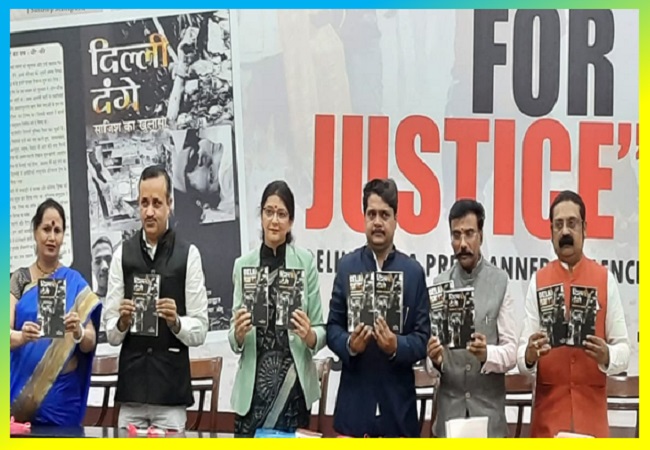 New Delhi: February 23, 2021 marks the first anniversary of Delhi riots. Last year, North-East Delhi witnessed many incidents of mindless violence, which started on this day and stretched for another 3-4 days.
On the first anniversary of Delhi riots, a flurry of activity took place at the city's Constitution Club.
A documentary titled 'Delhi Riots – A Tale of Burn & Blame' was released on the OTT platform while two books titled 'Anatomy of a Planned Riot' in English & 'Delhi Dange: Saazish ka Khulasa' in Hindi were unveiled.
Book unravels 'larger conspiracy' in Delhi riots
'Anatomy of a Planned Riot' has been written by a Supreme Court Sandeep Mahapatra and journalist Manoj Verma.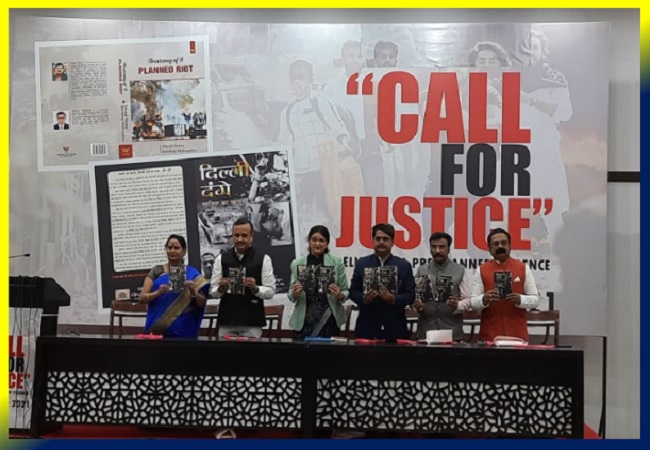 The book claims that the Delhi riots were the outcome of pre-planned conspiracy and the plot to burn the city was hatched in advance. The authors have established a link between anti-CAA protests and the riots.
'International Islamic conspiracy behind riots,' claims book
The book details as to how the protest against recently enacted CAA law was used to spread false propaganda and in turn 'instigating' riots in the city.
The book reportedly states, "The characters who took to the front in leading the riots and the protests were nothing more than just the numerous pawns in the game of chess who were made mere faces with some strong king or queen operating from behind without being visible with bare eyes."
The book also claims that the riots are the result of an "international Islamic conspiracy".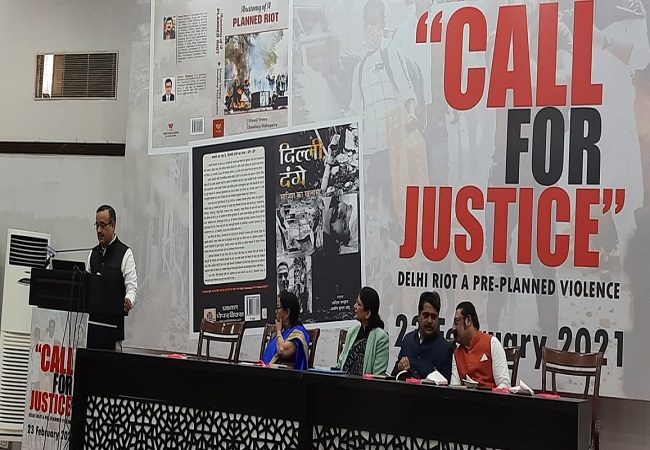 "With careful analysis one can observe how gradually the international Islamic has been trying to make its way into mainland India," it states.
Apart from book launch, families of victims' families were also supposed to share their nightmarish experience of how they were caught up in bloody riots that prevailed in the North-East Delhi for 3-4 days.
Documentary captures first-hand experience of riot victims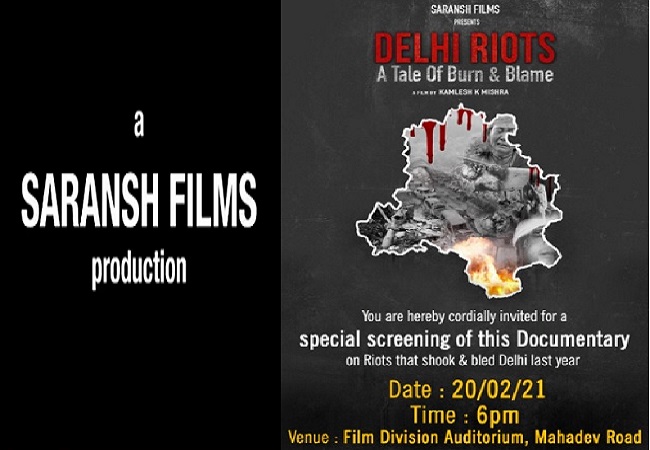 A documentary on Delhi riots titled Delhi Riots: A tale of burn & blame was also released.
The movie has sought to capture the real picture of dreaded riots in the capital, first-hand account of eyewitnesses and the 'agenda and propaganda' that triggered mindless violence, bloodshed and resulted in killing of about 53 people.
WATCH TRAILER:
As Delhi riots complete 1 year on Feb 23, a documentary by Saransh Films — DELHI RIOTS: A TALE OF BURN & BLAME… watch trailer pic.twitter.com/6fbUrJVj1R

— Newsroom Post (@NewsroomPostCom) February 20, 2021
Till date, more than 700 FIRs have been registered and over 200 people have been arrested by the Delhi Police for their alleged role in the riots.