As BJP wins all 17 mayor seats in Uttar Pradesh, 6 winners are women
The Bharatiya Janata Party had fielded 6 female candidates for mayor's post this time, all of whom have won.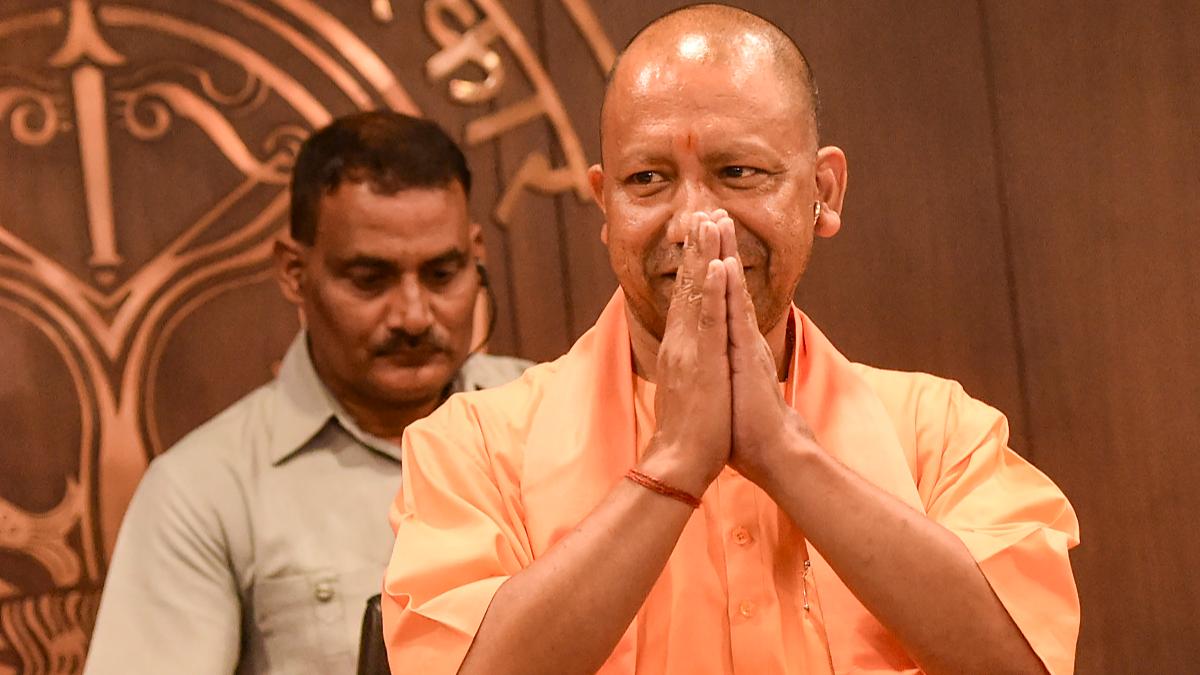 Lucknow: In a major boost to Chief Minister Yogi Adityanath's efforts to empower women of Uttar Pradesh, of the 17 BJP mayors elected to municipal corporations this year, six are women. The Bharatiya Janata Party had fielded 6 female candidates for mayor's post this time, all of whom have won. Besides, the mayoral candidate who has got maximum votes and the one who has won by the biggest margin are also women.
It is worth mentioning here that the Yogi government's 'Mission Shakti' is accomplishing the dream of half the population not only in society but also in politics. Be it assembly, or the civic bodies elections, the government is providing women with level playing field, allowing them to prove their worth. Apart from six mayors, BJP's female workers have been elected to 44 municipalities and 90 city panchayats.
From Baba Gambhir Nath ward in Gorakhpur, BJP's Haqikun Nisha defeated her nearest rival by 2,227 votes. Besides, BJP's Sushma Kharwal of Lucknow got maximum votes of more than five lakh whereas Sunita Dayal of Ghazaiabad has defeated a BSP candidate with the highest margin of 2.87 lakh votes. , Hemlata Diwakar from Agra, Kamini Rathore from Firozabad, Pramila Pandey from Kanpur, Sunita Dayal from Ghaziabad and Archana Verma from Shahjahanpur have got the distinction of becoming the first citizens.
The biggest victory so far was from Agra where BJP candidate Hemlata Diwakar defeated BSP by more than 1.08 lakh votes. Kanpur's Pramila Pandey won with over 1.77 lakh votes. Shahjahanpur's Archana with 30,000 votes and Firozabad's Kamini Rathore by more than 26000 otes.
Women elected to 44 municipal councils
The BJP has also won 88 of 198 municipal council president's seats of which 44 have gone to female candidates. It includes one each from Amethi, Amroha, Unnao, Kannauj, Kushinagar, Kanpur Dehat, Kasganj, Kaushambi, Ghazipur, Gonda, Noida, Jalaun, Jaunpur, Jhansi, Deoria, Fatehpur, Balrampur, Bahraich, Baghpat, Muzaffarnagar, Mainpuri, Rampur, Lalitpur, Bijnor, Sonbhadra, two each from Hathras, Etah, Pilibhit, Firozabad, Bareilly, Sitapur, and Banda as well as three each from Badaun and Bulandshahr.
90 BJP women elected Nagar Panchayat President
A total of 90 BJP women have been elected as Nagar Panchayat presidents as well in the 2023 elections. There are as many as 544 nagar panchayat seats in Uttar Pradesh, of which results were declared for 543 with BJP bagging 191 seats, including 90 women.
BJP women bag five nagar panchayat presedent seats in Budaun
The Bharatiya Janata Party women have won the maximum of 5 Nagar Panchaya president seats in Badaun, including from Gularia, Rudayan, Kunwargaon, Mudia and Dahgawan seats. The women have also bagged 4 seats in Kushinagar and Pratapgarh. Besides, BJP's Rekha, Maya Devi and Geeta Devi have won from Fariha, Eka and Makhanpur seats at Firozabad respectively.