Bihar elections: On Tejashwi's promise of 10 lakh jobs, Nitish's 1 word rejoinder – 'bogus'
Speaking at a rally in Parbatta, Nitish Kumar said, "Bogus baat hai (it's all bogus)". "These people keep saying we will give you jobs… all this is bogus talk. They will say anything at all. They will try to mislead and confuse people."
October 30, 2020 18:30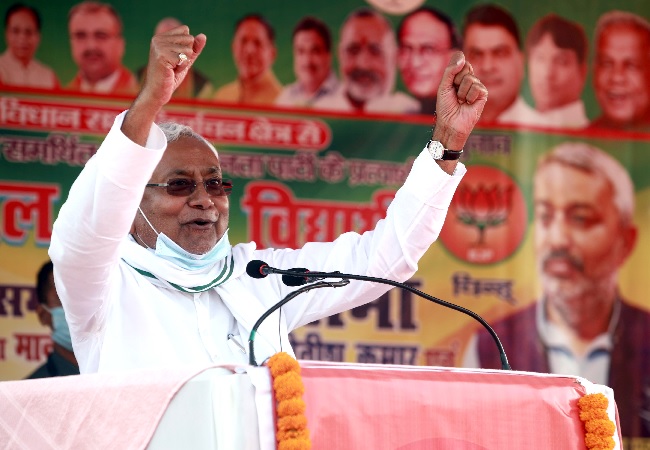 New Delhi: Bihar chief minister Nitish Kumar, who has been visibly angered at election rallies lately, on Friday dissed Mahagathbandhan's promise of 10 lakh jobs as 'bogus'.
Speaking at a rally in Parbatta, Nitish Kumar said, "Bogus baat hai (it's all bogus)". "These people keep saying we will give you jobs… all this is bogus talk. They will say anything at all. They will try to mislead and confuse people."
Nitish Kumar has been seen losing his temper at election rallies. At times, he was seen lashing out at youths in election rally for hooting while at other, he castigated others for not paying heed to his election speech. He has been giving dressing down to such 'hooligans' at election rallies.
Nitish's dismissal of 10 lakh jobs promise is also seen in this context. Jobs have also turned out to be hot issue in these elections. RJD leader
Tejashwi Yadav has largely been successful in making jobs issue resonate with the masses.
BJP has also promised 19 lakh employment opportunities if the NDA returns to power in the state.
Days back, PM Modi, addressing a rally described RJD's promise of 10 lakh government jobs as "hawa hawai (empty promises)".
"Forget about government jobs. If they succeed (in winning), Bihar will lose jobs even in the private sector. The party has copyright over kidnappings and companies will be forced to shut shop and flee as they will be under duress because of extortion calls," Modi alleged.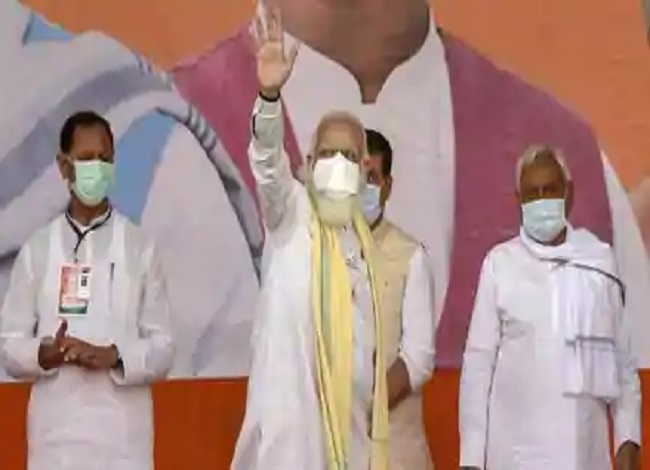 The JD(U) is fighting on 115 seats and the BJP on 110 seats in the elections to the 243-seat Bihar Assembly with their two smaller allies contesting on the remaining 18.