Chandrayaan-3: ISRO sets record for most-watched livestream, see how social media reacts
Project Director of Chandrayaan-3, P Veeramuthuvel, articulated the profound significance of this accomplishment by stating, "We have become the first country to go near the South Pole of the Moon," as he described the event as a source of "immense satisfaction."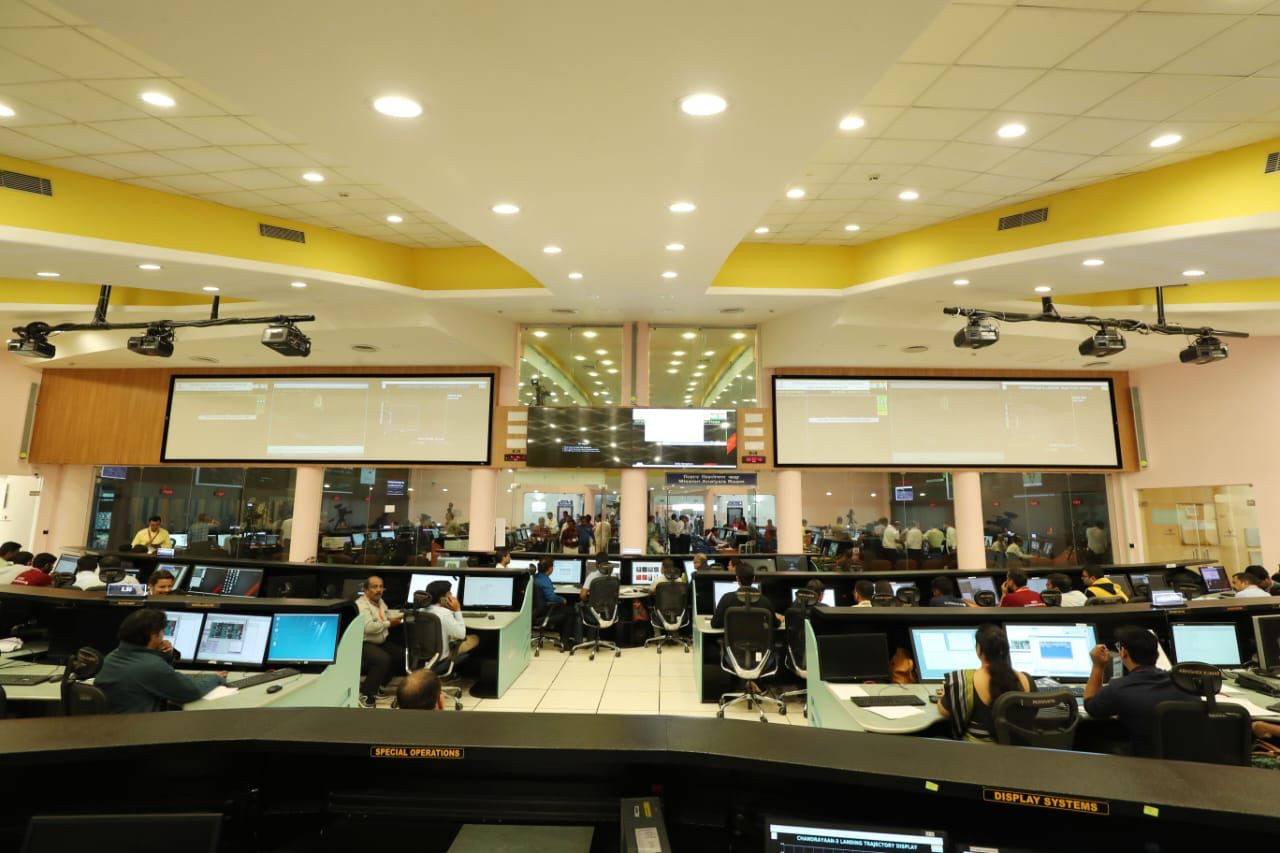 New Delhi: India's momentous achievement in space exploration reached new heights today as the Chandrayaan-3 mission successfully executed a soft landing on the lunar surface. Not only was this feat of scientific ingenuity lauded, but the accompanying live broadcast of the event on YouTube also etched its own record in history.
With an audience of over 3.6 million on YouTube, the Chandrayaan-3 Live Stream established a fresh global milestone for online streaming viewership. This historic broadcast was hosted on the official YouTube channel of the Indian Space Research Organisation (ISRO).
The jubilation sparked by Chandrayaan-3's accomplishment has united India with pride and excitement. Even as Prime Minister Narendra Modi participated in the BRICS Summit in South Africa, he was present in spirit for this monumental achievement. During the live landing event, PM Modi was greeted with the heartening news that India had indeed achieved a soft lunar landing. "Sir, we have achieved a soft landing on the Moon. India is on the Moon," conveyed ISRO Chief S Somnath to PM Modi, who responded by proudly waving the Indian flag, a symbolic representation of the nation's success through the Vikram Lander's successful touchdown.
Project Director of Chandrayaan-3, P Veeramuthuvel, articulated the profound significance of this accomplishment by stating, "We have become the first country to go near the South Pole of the Moon," as he described the event as a source of "immense satisfaction."
In a moment of patriotic pride, PM Modi acknowledged this historic triumph and the message it conveys to the world. "We are witness to the new flight of new India. New history has been written. This is a moment to cherish forever. India is now on the moon. This is a year in which the world is witnessing India's G20 presidency. Our approach of 'One Earth, One Family, One Future' is resonating across the globe," stated PM Modi, emphasizing the profound significance of this moment in the global context.
As the Chandrayaan-3 mission continues to captivate hearts and inspire dreams, here is how social media reacted:
Congratulations to Team ISRO for today's pioneering feat.#Chandrayaan3's soft landing on the uncharted lunar South Pole is the result of decades of tremendous ingenuity and hard work by our scientific community.

Since 1962, India's space program has continued to scale new…

— Rahul Gandhi (@RahulGandhi) August 23, 2023
Many congratulations to the #Chandrayaan3 team. You have made the nation proud 🇮🇳
Jai Hind!

— Virat Kohli (@imVkohli) August 23, 2023
Chaand Taare todh laoon….Saari Duniya par main chhaoon. Aaj india aur @isro chhaa gaya. Congratulations to all the scientists and engineers…the whole team which has made India so proud. Chandrayaan-3 has successfully
soft-landed on the moon. #Chandrayaan3 pic.twitter.com/yBJu9k7Q8a

— Shah Rukh Khan (@iamsrk) August 23, 2023
As we were approaching Sunset, Moon ke South Pole par hum set.
What a glorious moment.
Just proves, after every setback is a stronger comeback .
Some naysayers who want Bharat to fail, some of them living in India as well will have some sleepless nights. #Chandrayaan3 pic.twitter.com/lWbs8Mg5AS

— Virender Sehwag (@virendersehwag) August 23, 2023
Congratulations ⁦@isro⁩ and all of India! You are there, safely and proudly on the Moon! pic.twitter.com/w3YCcVVDAj

— Chris Hadfield (@Cmdr_Hadfield) August 23, 2023
View this post on Instagram
Dhanyavaad, Thank you, @isro for:
—Teaching us how to aim for the stars
—Making us believe in our own abilities
—Showing us how to deal with failure & use it as a platform to rise again.
And above all, making us Proud to be Indian. #Chandrayaan3 pic.twitter.com/BNFVacYXQJ

— anand mahindra (@anandmahindra) August 23, 2023