CM Kejriwal, who said AAP govt '4 steps ahead' of Coronavirus, now admits Delhi facing unprecedented situation
Within days of making tall claims about Delhi government's preparation, Chief Minister said that the capital is facing unprecedented situation and would require co-ordinated effort to contain the pandemic.
June 10, 2020 18:17
New Delhi: Since the outbreak, the Covid-19 pandemic has impacted 3 metro cities the most namely Mumbai, Delhi and Chennai with about 50,000 cases, 30,000 and 15-20 K cases respectively.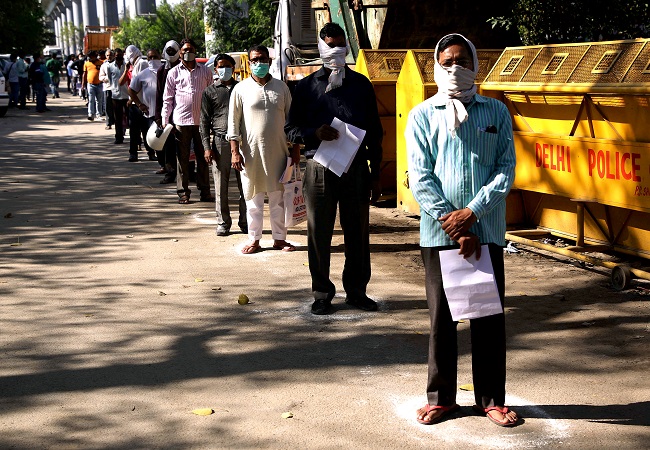 State governments may have been in denial over the grim situation but the looming threats and challenges are making them admit their misfounded claims & discrepancies in tall claims.
AAP govt 4 steps ahead of novel Coronavirus
Just 10 days ago, Delhi Chief Minister Arvind Kejriwal said that his government was "four steps ahead" of the novel coronavirus and was over prepared to tackle the situation.
"I want to assure Delhi residents that your government is four steps ahead of the coronavirus," Kejriwal said, assuring the Delhi residents that govt was already in overdrive against the pandemic.

Kejriwal's tall claims punctured?
However, within days of making such tall claims about Delhi government's preparation, the Chief Minister said that the capital is facing unprecedented situation and would require co-ordinated effort to contain the pandemic. Just a day ago, his deputy Manish Sisodia said that Delhi will witness huge surge in Coronavrius cases and by July end, there may be over 5.5 lakh Covid-19 cases in the city.
So, the question arises what's the reason behind such change in mind that too within 10 days.
10 days before, Kejriwal said things were well under control, today admitted that the city would require about 1.5 beds by July end.
Such stark change of stance within a couple of days calls for close scrutiny and raises questions on govt's understanding and handling of the challenge.
First politics, then surrender to Centre
In a move that brought intense criticism, the Kejriwal government reserved state-run governments and few private hospitals for city residents only. However, a day later, it was overturned by LG Anil Baijal.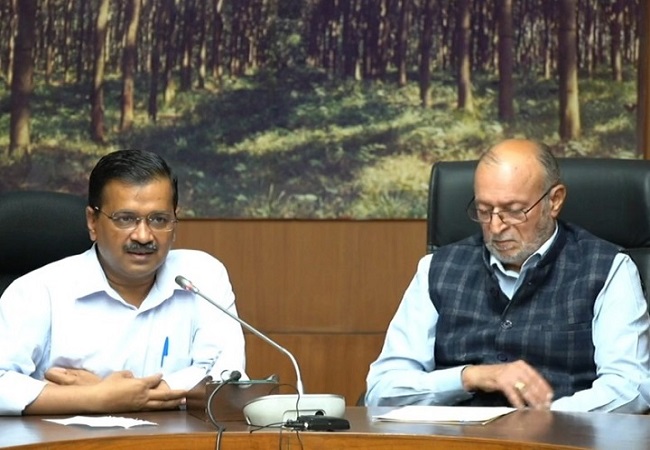 The move was assumed to resume another power battle between Delhi government and LG but this time, Delhi CM chose to play down the matter and rather 'surrendered' to Centre's will.
Kejriwal, in a presser, today said, "LG's decision to treat everyone in Delhi hospitals will be respected. We will do whatever is possible to salvage the situation due to coronavirus pandemic".
"This is not the time for politics. Fight against Coronavirus should be fought together," CM Kejriwal added.
Controversy over Delhi AAP for Covid beds
Delhi government faced another humiliation and ignominy after Delhi govt App to inform people about availability of Covid beds showed huge irregularity.
In the App, hospitals showed availability of beds, however, on doing a reality check, it was found out that the data was fudged on App to fool the residents.
Kejriwal govt has also come under fire from BJP for not failing to understand the ground reality and making tall claims about its preparation. Clearly, the claims by AAP dispensation on health infrastructure has fallen flat.