Cong, AAP lend support to farmers protest but it looks more of 'political opportunism'
As the agitating farmers lock Delhi borders, Congress and AAP can be seen vying for extending support to their cause. But, is it genuine concern or is there some hidden motive? Facts show disparity in their words and actions.
December 1, 2020 19:13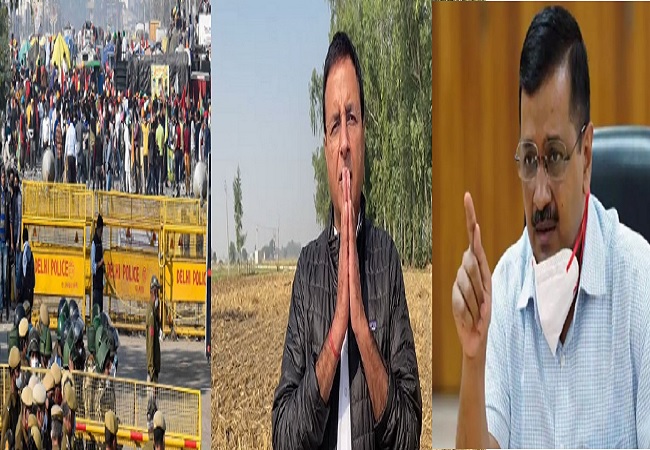 New Delhi: As the farmers protesting against farm laws stay put at Delhi border demanding roll-back of all 3 legislations, political parties have smelled an opportunity to target Modi government and score political points.
Congress and Aam Aadmi Party (AAP) have extended full support to farmers agitation despite the latter disallowing any party from using its platform.
Incidentally, Punjab is a crucial state for both Congress and AAP from where farmers have marched towards Delhi. Amarinder Singh govt, anticipating the heat of protests, has lent support from the beginning while AAP has become more vocal in showing solidarity with them.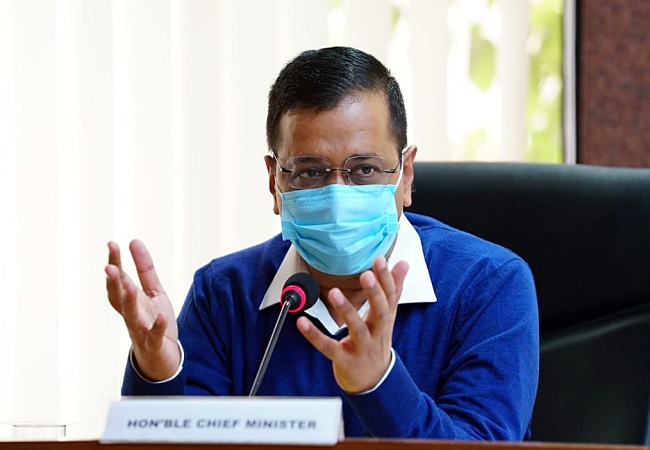 For long, AAP has blamed farmers from adjoining states including Punjab, Haryana & UP for turning Delhi into 'gas chamber' every winter. Moreover, according to an OpIndia report, Kejriwal government has also notified one of the three laws while its leaders cry injustice to farmers.
An important demand of so called farmer protests is that they be allowed to burn stubble at will.

Stubble burning freedom is also a demand now officially supported by Congress.

AAP, supporting the protests and which rules Delhi, also endorses this? 1/2
pic.twitter.com/gDvFMg4IUx

— Akhilesh Mishra (@amishra77) December 1, 2020
OpIndia reported that Delhi government has allowed trade of food grains and poultry outside APMC (Agriculture Produce Market Committee) mandi premises. However, the same law has been termed 'anti farmer' by Delhi CM Arvind Kejriwal.
Congress 'merely' playing to the gallery
Congress has been careful in playing to the gallery and use the issue to its advantage. Bringing in farm reforms including these legislations were an important issue in Congress 2014 election manifesto but here is the same party opposing it tooth and nail.
Senior Cong leaders Rahul Gandhi and Randeep Surjewala trained guns at Modi govt, accusing it of 'harassing' farmers.
किसान इस देश का अन्नदाता है, किसान इस देश का पेट पालता है। किसान हमारे देश की सीमाओं की रक्षा के लिये नौजवान देता है। किसान पिछले एक हफ्ते से सड़कों पर पड़ा है, कराह रहा है। लेकिन मोदी सरकार बात करने को भी तैयार नहीं।

श्री @rssurjewala का वक्तव्य। pic.twitter.com/4r1ch9n9mB

— Congress (@INCIndia) December 1, 2020
Randeep Surjewala also went on to demand that the farmers should be given freedom to burn stubble in the fields, despite being a ban in place by the National Green Tribunal. This comes in stark contrast of Haryana and UP govts which have restricted stubble burning to great extent while ensuring minimum 'discomfort' to farmers.
देर आए, दूरस्त आए।

आख़िर अहंकारी मोदी सरकार ने सात दिन बाद किसानों को बातचीत के लिए बुलाया।

अब मोदी सरकार ये ज़रूरी कदम भी उठाएँ-

1. तीनों काले क़ानून सस्पेंड करें।

2. पराली पर जुर्माने का क़ानून सस्पेंड करें।

3. सब मुक़दमे वापस लें।

पूर्वाग्रह छोड़ खुले दिमाग़ से बात करें। pic.twitter.com/d38ToNeWKb

— Randeep Singh Surjewala (@rssurjewala) December 1, 2020
Congress leaders have also taken the opportunity to reach out to farmers on the ground. Youth wing as well as party leaders could be seen on ground serving meals to agitating farmers.
बुराड़ी में किसानों के लिए बनाए गए कांग्रेस की रसोई में किसान भाइयों के लिए चाय बनाते हुए दिल्ली प्रदेश कांग्रेस अध्यक्ष श्री @Ch_AnilKumarINC pic.twitter.com/lfIkcr8SIY

— Delhi Congress (@INCDelhi) December 1, 2020
Members of Youth Congress distributed food and water to the farmers who have been kept in custody by Delhi Police at Khatu Shyam Stadium. Farmers who are raising their voices against the anti-farmer laws are being arrested in Delhi.#IamWithFarmers pic.twitter.com/iuwfxylwJX

— Punjab Pradesh Congress Sevadal (@SevadalPB) November 27, 2020
Since Punjab holds importance for both AAP and Congress, with both winning 20 and 77 seats in 117 member house in 2017 Assembly elections. With farm bills galvanising strong protests from across the state, both the parties don't want to be seen on the wrong side.