'Elon Seth ji! Is Twitter becoming Sulabh Shauchalaya?': Barrage of funny memes over Rs 660/month charge
Musk's plans and the additional perks seem to leave netizens unconvinced, who are registering their disappointment on the matter by creating fodder of memes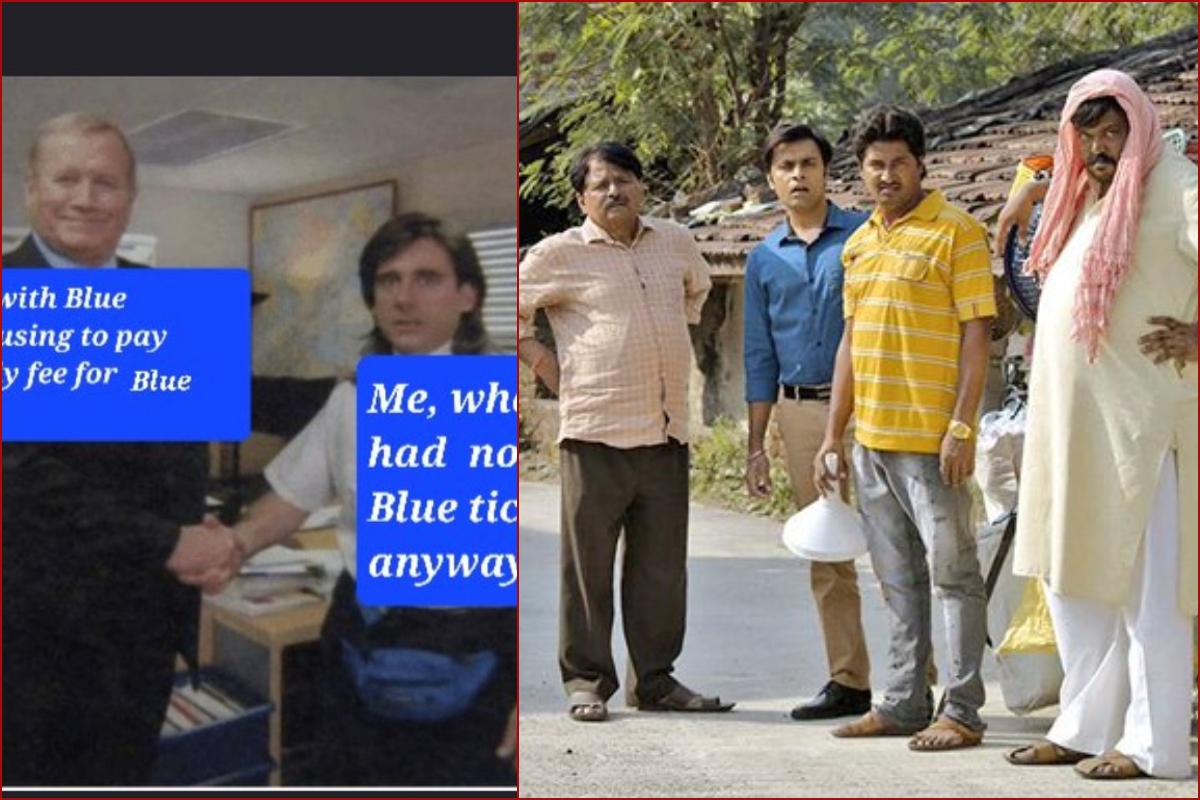 New Delhi: Microblogging site Twitter is going through a whole lot of changes since billionaire Elon Musk acquired the site recently, who is looking for ways to generate revenue from the site in order to overturn its dependency on advertisers. Musk has made it quite clear that anybody in the world can now get a blue tick subscription for just USD $8 (nearly Rs 660) a month. Previously, the blue tag was earlier provided to the people who met with Twitter's policy and guidelines.
While sharing the news of changes in Twitter's blue tick policy, Musk explained several perks of the paid subscription, as anyone can get a blue tick now irrespective of beliefs, ideologies, and more. Moreover, 'Chief Twit' is also set to make significant changes in blue tick verification process.
Twitter's current lords & peasants system for who has or doesn't have a blue checkmark is bullshit.

Power to the people! Blue for $8/month.

— Elon Musk (@elonmusk) November 1, 2022
Though, Musk's plans and the additional perks seem to leave netizens unconvinced, who are now registering their disappointment and disagreement on the matter by creating fodder of memes. While fact checker Mohammed Zubair said he was waiting for the ministry of finance to add 28 per cent GST to the subscription amount, a parody account Rolf Gandhi asked Musk why he was keen on turning the platform into a 'Sulabh Shauchalaya'.
Check hilarious Twitter reactions here: 
Elon Seth ji, shulabh shauchalaya type banane ki planning ho rahi ye toh Twitter ko 😭

— Rofl Gandhi 2.0 🏹 (@RoflGandhi_) November 1, 2022
Waiting for Finance Minister to add 28% GST. 🤲🙏

— Mohammed Zubair (@zoo_bear) November 1, 2022
Elon Musk – For blue tick you will have to pay $8 (Rs 700) per month

Indian Moms –#Twitter #blueTick pic.twitter.com/rmJQWRKvVQ

— TauTumhare🏹🚜 (@TauTumhare) November 2, 2022
Parody accounts rn: pic.twitter.com/ULooaNN6PV

— Dr Nimo Tyagi (@niiravmodi) November 2, 2022
— Mess Country (@yousufuddin_) November 2, 2022
Blue tick Wale India pic.twitter.com/59jF9kShol

— शरव्य (@not_so_decent) November 2, 2022
.@elonmusk to twitter users 🤣 pic.twitter.com/am3xTsYiCu

— Vinay (@Being_Humor) November 1, 2022
& here we poor people…Dont even know how to get blue tick😂😂
#blueTick pic.twitter.com/dsiSuMCCDL

— Shivani Singh Dangi (@ShivaniSinghDa2) November 1, 2022
As soon as one month complete, Elon Musk to blue tick users:- pic.twitter.com/m6VIVIOdNo

— Priyaanka (@Priyank_hahaha) November 2, 2022
Elon Musk to blue tick users pic.twitter.com/QgrTIDIInS

— Saahil Sharma (@faahil) November 2, 2022