Horrifying VIDEO of leopard pouncing on biker, forest official in Mysuru village surfaces online, big cat rescued
The entire episode was captured by a local on his mobile and became viral soon after it was posted on social media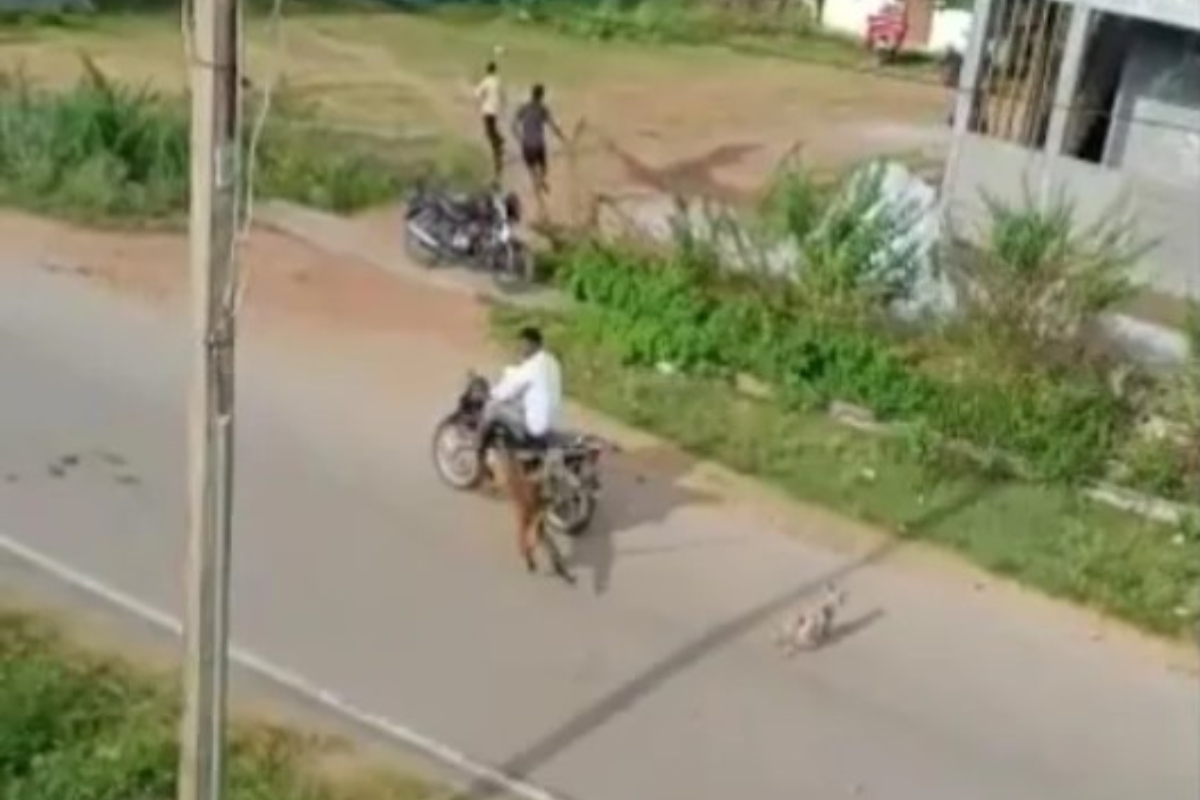 New Delhi: Days after 21-year-old college student T Narasipura died in a leopard attack in Karnataka, yet another similar incident has been reported from KR Nagar in Mysuru. A leopard sight was reported by the locals in the early hours on Friday, who spotted the wild animal as it pounced on a stray dog in the locality.
The forest department launched a rescue operation in the area amid panic and fear situation among the residents. A couple of bone-chilling videos of the big cat attacking a biker as well as a forest staffer in the process have surfaced online.
In the horrifying clips, the leopard can be seen trying to climb a building first, and then chasing down a biker and knocking him down. Later, it opened an attack on a forest official, who tried to distract it without any safety apparatus. After a scuffle that last several seconds, the leopard chose to hide inside a nearby shrub.
The entire episode was captured by a local on his mobile and became viral soon after it was posted on social media.
Watch:
#WATCH | Karnataka: A leopard entered the Kanaka Nagar of Mysuru & attacked some people, he was later captured & rescued by the forest department pic.twitter.com/yVBIcfOyxM

— ANI (@ANI) November 4, 2022
However, forest chief conservator Malathi Priya M told that the forest officials had reached the spot along with a medical team soon after receiving distress calls from the locals. A few hours after the team launched a rescue operation, the big cat was captured.
Meanwhile, the staffer and the biker have been hospitalised after sustaining minor injuries in the incident.