'If bulldozing crime & mafias is hatred, then yes, it will continue': CM Yogi's rejoinder to Rahul
Yogi govt has reacted strongly to Rahul Gandhi's tweet. In a statement on Tuesday, an official spokesperson said that there is a flaw in Rahul Gandhi's vision. He should read the history of the Gorakshpeethadhishwar and CM Yogi. "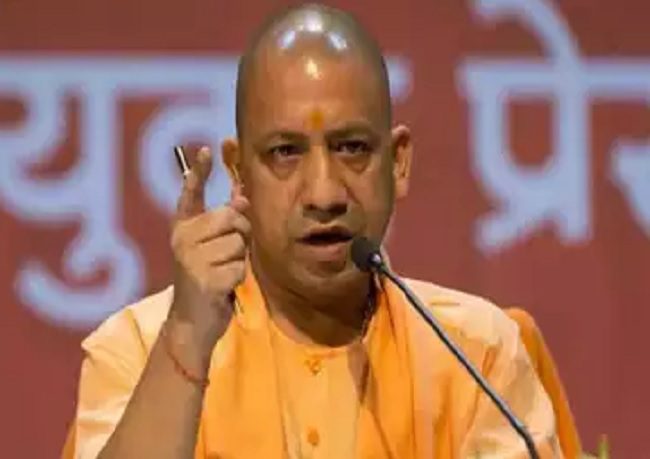 New Delhi: Giving befitting reply to Congress President Rahul Gandhi, UP Chief Minister Yogi Adityanath said "if bulldozing the crime and mafia is hatred then it will continue."
The reply came to a tweet of Rahul which said UP CM was spreading hatred. The tweet, in response, of CM office gave an apt reply as " Jaaki Rahi Jinh ke Bhavna Jaisi, Prabhu Murat Delhi Tin Jaisi" casting doubt over the intentions of the Congress leader.
"CM office tweet receives overwhelming support"
There has been an overwhelming support to the tweet of Yogi's Office which recorded over 28 thousand likes and about 9 thousand retweets.
On the other hand, the government has also reacted strongly to Rahul Gandhi's tweet. In a statement on Tuesday, an official spokesperson said that there is a flaw in Rahul Gandhi's vision. He should read the history of the Gorakshpeethadhishwar and CM Yogi. " Gorakshpeeth has always been an example of social harmony which always engaged in uniting all the sections of the society."

'Divisive policy is tradition of Congress'
The divisive policy if the Congress had always been the traditions of the Congress which only spread hatred in the society and adopted the policy of divide and rule, the spokesman said.
"Contrary to this, it is to remind you (Rahul Gandhi) that the incident of Meenakshipuram's conversion never took place in North India," added the spokesman.
'Rahul must read history of Gorakshapeeth before commenting on Yogi'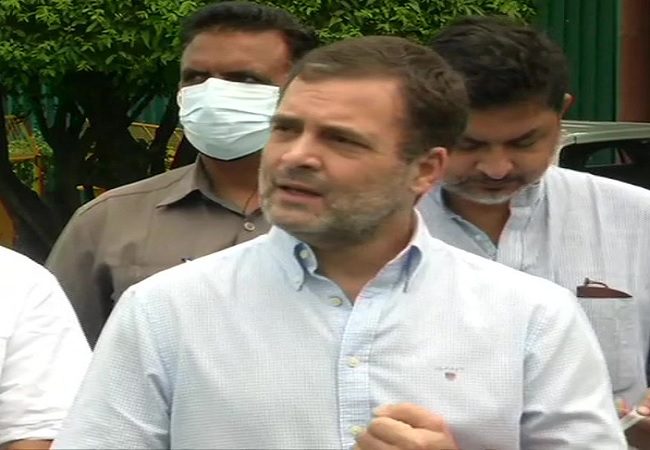 Yogi's revered Guru Mahant Avaidyanath had a meal at Domraja's house with saints in Varanasi and also the laying of the first brick of Bhoomi Pujan of Ram temple by a Dalit Kameshwar Chaupal was possible due to his efforts, he reminded. In fact, he followed the ideals of Lord Ram, who had berries from Shabri and during the exile, made friends with the Kol-Bhils, he said.
Following the principles of his Guru, CM Yogi also did the same thing as his successor, he said. Further reminding Rahul Gandhi, the official spokesperson said " a member of your own family had said that only 15 percent of the Centre's money meant for development reaches the real beneficiaries," adding, "now that doesn't happen under Yogi's UP. The benefits of government welfare schemes reach to the eligible person without any discrimination which could never happen in any of the Congress regimes."