Man caught selling chicken on paper having pictures of Hindu deities, attacks cops with knife; Arrested
When the police team arrived at Hussain's shop to investigate the matter, he allegedly attacked the cops with a sharp knife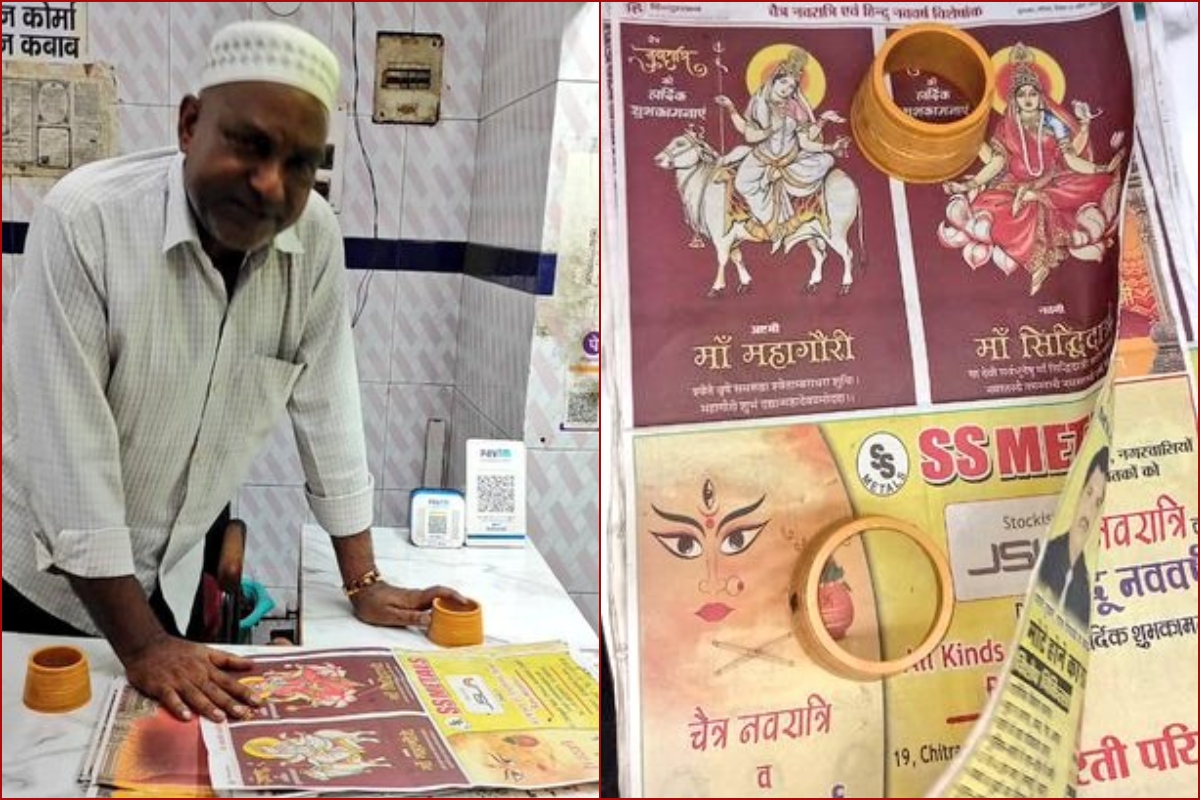 New Delhi: Amidst immense religious intolerance and conflicts across the country, an instance of deliberate insult of Hindu beliefs and values has come to light from the heartland of India.
A man has been arrested in Uttar Pradesh's Sambhal district on grounds of hurting religious sentiments by wrapping the chicken and selling it to his customers in papers having pictures of Hindu gods and goddesses on them.
On Sunday, some locals from the Hindu community filed a complaint with the police about one named Talib Hussain selling chicken wrapped in pieces of paper with images of Hindu deities on them.
According to news agency PTI, when the police team arrived at Hussain's shop to investigate the matter, he allegedly attacked the cops with a sharp knife with the intention to hurt them.
यूपी के संभल में देवी देवताओं के फोटो वाले अख़बारों में नॉनवेज पैक कर बेचने वाले तालिब नाम के एक शख़्स को पुलिस ने किया गिरफ़्तार । यहां महक रेस्टोरेंट नामक होटल काउंटर से भारी तादात में देवी देवताओं के फोटो वाले अखबार भी मिले हैं। @Uppolice @sudhirbishnoi_ pic.twitter.com/6y1DlsoYiW

— Vishal Kaushik🇸🇴 (@ivishalkaushik) July 4, 2022
The accused has now been arrested and charged under the IPC Sections 295-A (deliberate and malicious acts, intended to outrage religious feelings of any class by insulting its religion or religious beliefs), 153-A (promoting enmity between different groups on grounds of religion, race, place of birth, residence), and 307 (attempt to murder).
The police is further investigating the case and looking if other persons are involvement in the case.
The incident comes days after two Muslim men slit throat and brutally killed a local tailor in Udaipur over a mere social media post by the victim that reportedly hurt their religious sentiments.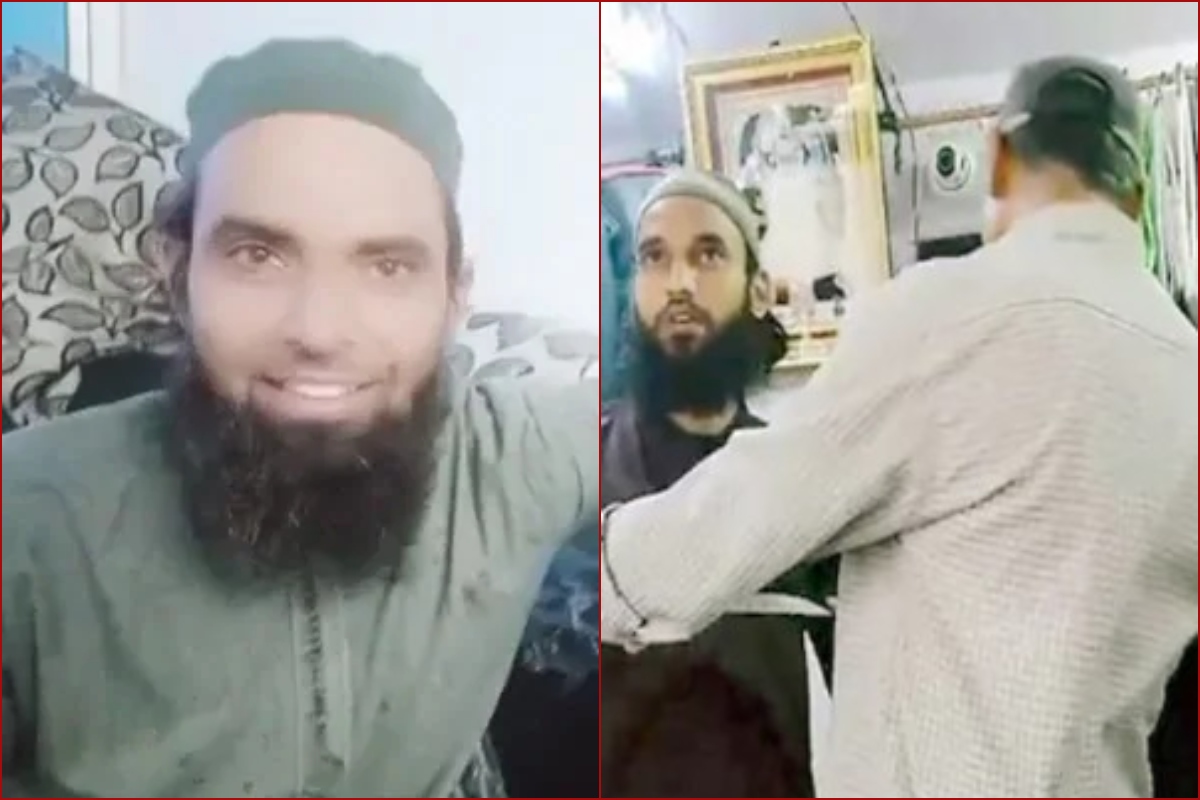 The victim had allegedly supported suspended BJP leader Nupur Sharma, who is facing legal trials over her controversial comments on Prophet Muhammad on a live TV debate.
In an another case from Maharashtra's Amaravati district, two Muslim culprits had brutally murdered a chemist for supporting Sharma in a social media post.
Ministry of Home Affairs has alloted both the cases of religious killings to the National Investigation Agency (NIA).