Man from MP travelling barefoot since start of Bharat Jodo Yatra
A man travelling barefoot has become a centre of attention in Rahul Gandhi-led Bharat Jodo Yatra, which is currently in Haryana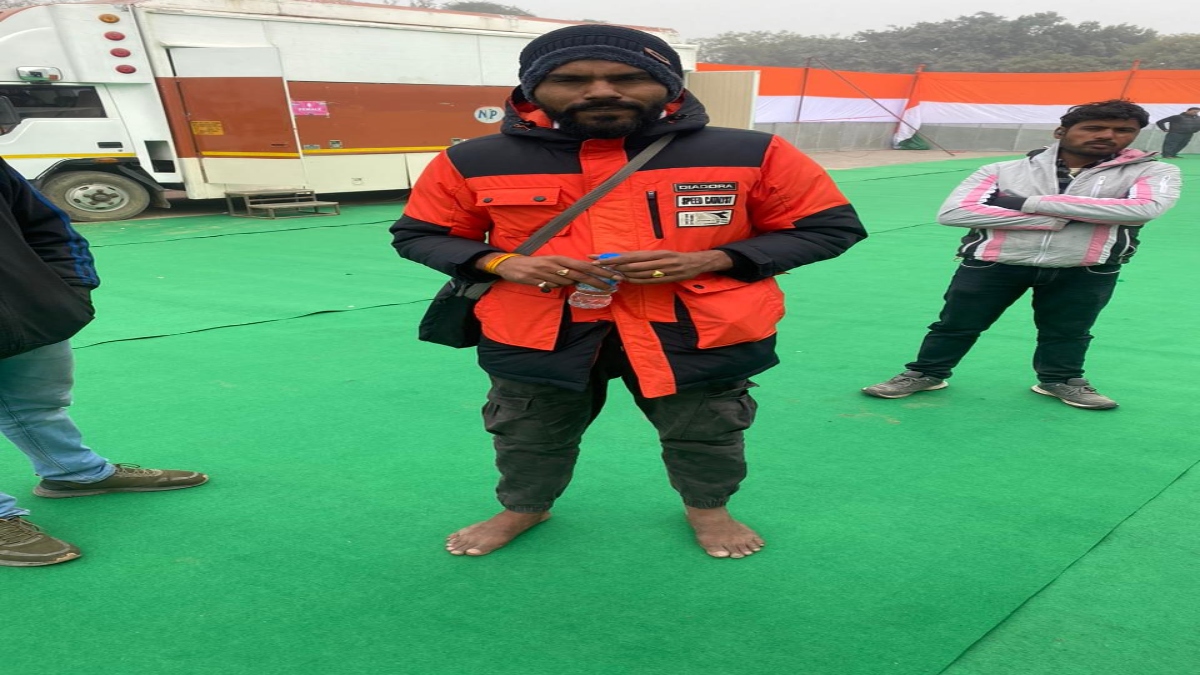 A man travelling barefoot has become a centre of attention in Rahul Gandhi-led Bharat Jodo Yatra, which is currently in Haryana. Advocate by profession Vikram Pratap Singh is travelling on Bharat Jodo Yatra from Madhya Pradesh but he is walking barefoot which makes him different from other participants.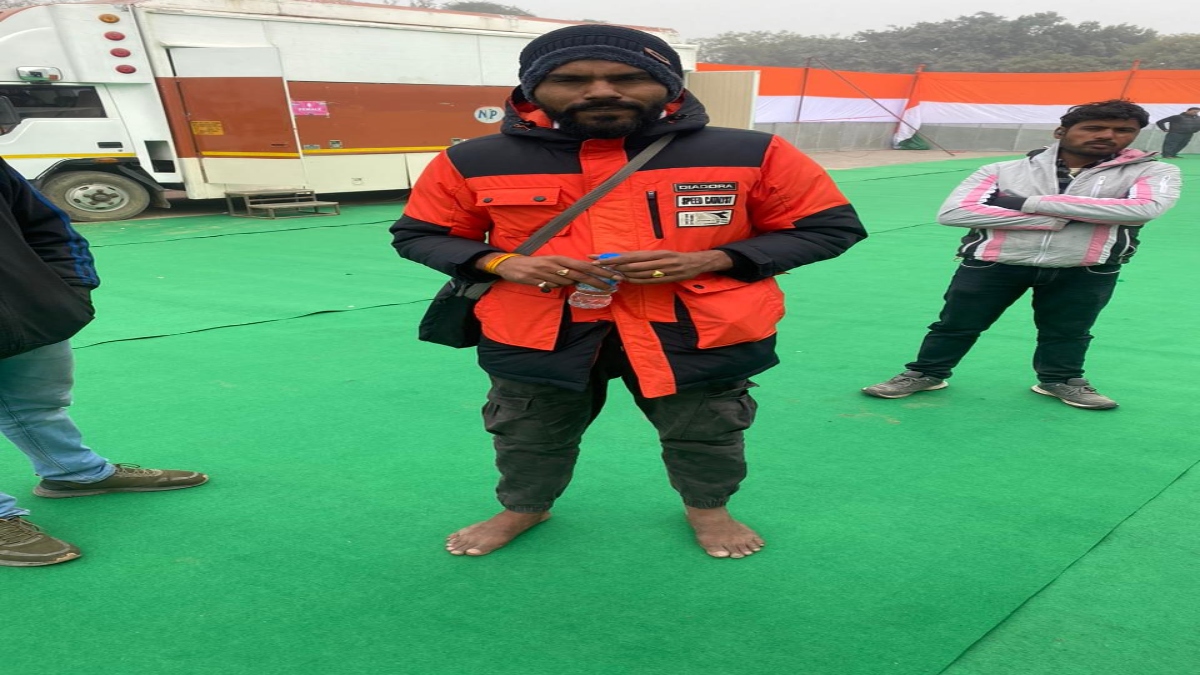 Singh, who hails from the Umaria district in Madhya Pradesh, has walked more than 1200 kilometers in the last 2.5 months.
"I have left footwear from 28th October last year after Rahul Gandhi started this Bharat Jodo Yatra. I want to spread the message of this Yatra in the country and I wanted to join this Yatra since the start but I took one resolve to spread his message," Singh told ANI expressing his resolve.
He further added, "I joined this Yatra from Burhanpur in Madhya Pradesh and have reached Haryana's Panipat barefoot. I have walked more than 1200 kms in 2.5 months." Singh is walking barefoot despite the trouble he is facing with his foot and credits Congress MP Rahul Gandhi for the motivation.
"When I see Rahul Gandhi in the Yatra then it inspires me and motivates me to walk more despite the pain," Singh mentioned. Madhya Pradesh native is confident of completing the Yatra barefoot to Srinagar and will also spread the message even after January 30.
When asked about the troubles while walking barefoot in intense cold Singh believes his pain is less as compared to people who are suffering from inflation and unemployment. "I want to send this message that this Yatra is not a political yatra but to convey that rather than becoming casteist and religious fanatic people should first be nationalist. This nationalist emotion is what we are trying to spread," Singh further said.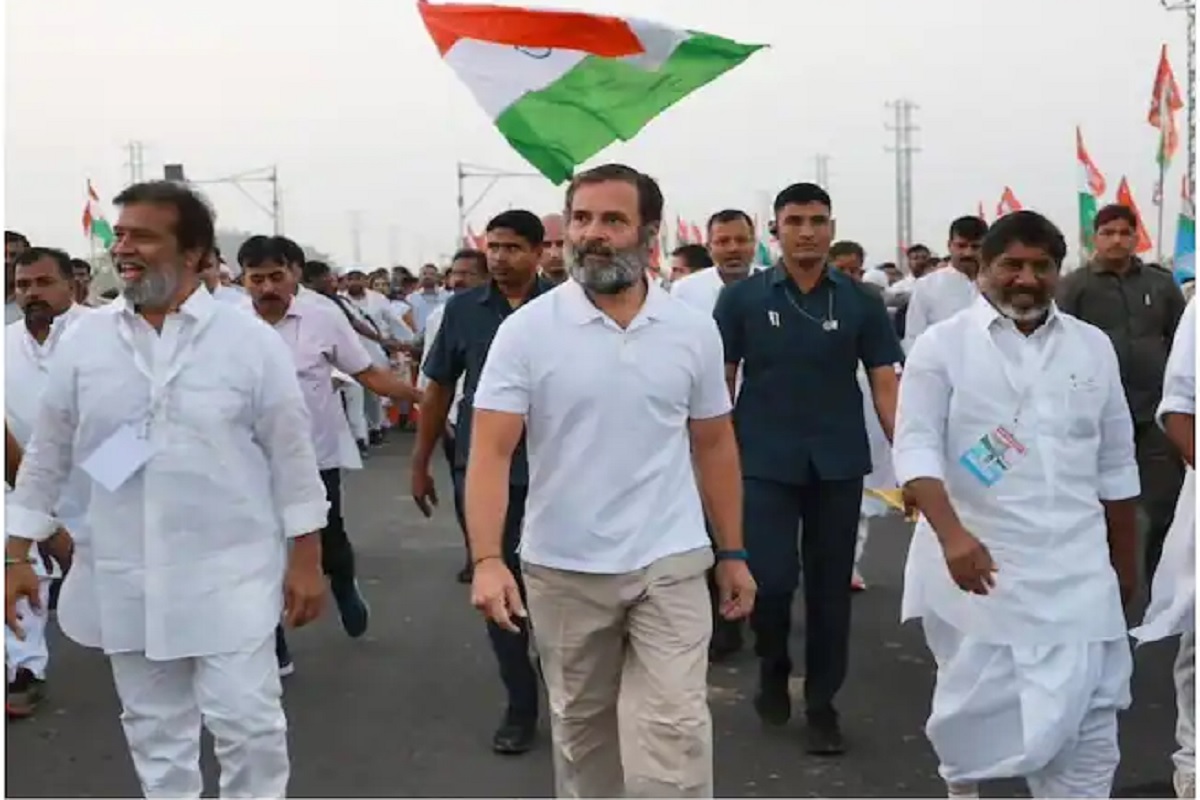 The Bharat Jodo Yatra resumed its journey on the first day of the Haryana leg's second phase from here on Friday morning. The yatra covered over 130 km in the first phase in Haryana from December 21-23, passing through Nuh, Gurugram and Faridabad districts.
The Bharat Jodo Yatra, which started from Kanyakumari on September 7, will end with Gandhi hoisting the national flag in Srinagar on January 30.