Navratri 2022: From kicten to army base camp, Garba fever is on across internet [WATCH]
people are flooding social media with videos of themselves grooving in their kitchen, office, and even at minus degree temperature in Ladakh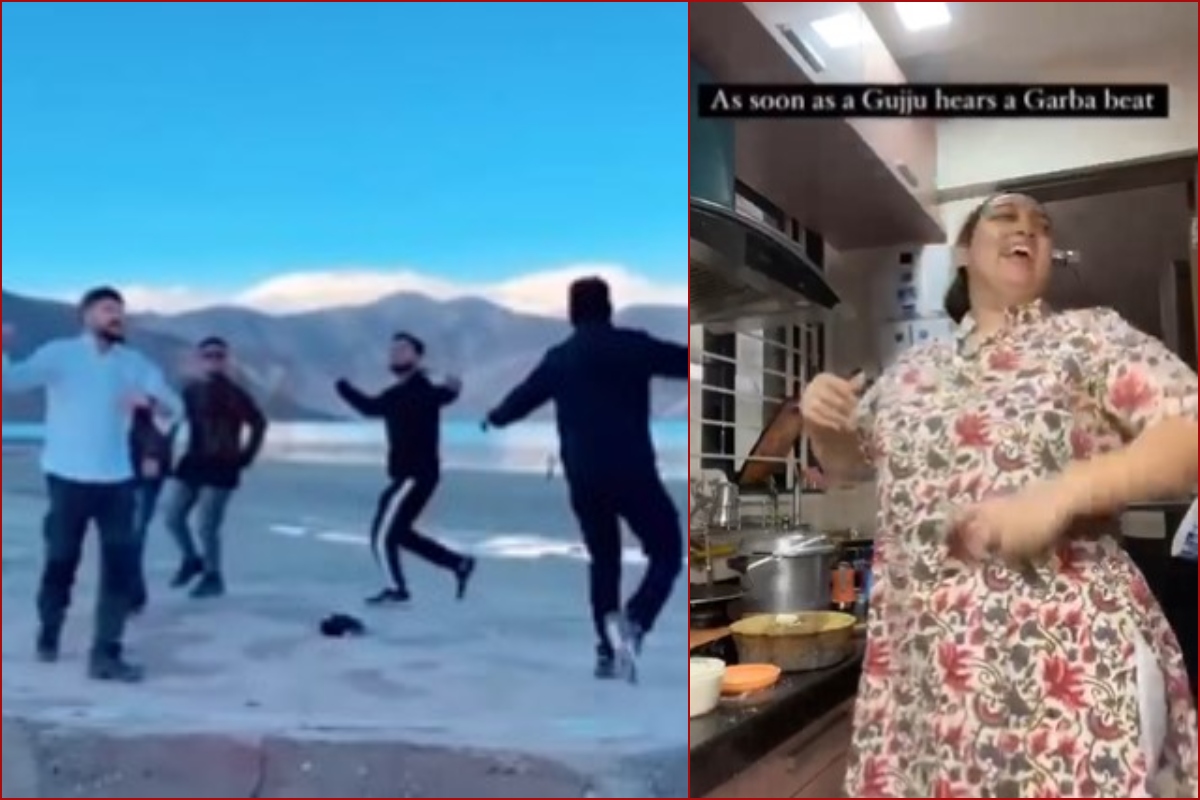 New Delhi: This year's Navratri is indeed a special one as it arrived after two years of the Covid-19 pandemic, during which the followers of the Hindu faith had to keep their celebrations low-key owing to the government-imposed curbs.
With the nine-day sacred celebration of the feminine, as devotees seek the blessings of Goddess Durga, the world seems to be grooving on the beats of Garba and so does the internet.
Not just the Durga Pandals or large-scale Garba events organized across the country, people are flooding social media with videos of themselves or others shaking a leg on the Gujarati-style traditional dance form their kitchen, to office, and even at the minus degree temperature in Ladakh.
Have a look:
Navratri has been started at #Ladakh in minus degree temperature.
The guys from kalol Gujarat start playing garba while visiting pangong lake. #Navratri pic.twitter.com/yz9Q9U1TBs

— C҉h҉e҉t҉a҉n҉ ҉(҉T҉e҉a҉m҉ ҉V҉e҉d҉h҉a҉)҉ (@ihrithikswagg) September 20, 2022
The Garba fever is ON! pic.twitter.com/6dhJymmaxt

— CoachSudhir 🇮🇳 (@SudhirPuthran) September 26, 2022
Cutest Garba …. #Navratri #garba pic.twitter.com/OahLUJXy2f

— Jagat D (@jag_ind) September 26, 2022
Garba at base camp ✌️💪 pic.twitter.com/5EvmanvIZa

— 🪖 ASHISH 🪖 (@Rambo21031989) September 26, 2022
Viral | This is Mumbai, ready to enjoy garba during office time at Nariman Point pic.twitter.com/QjlDGCcNnI

— MUMBAI NEWS (@Mumbaikhabar9) September 26, 2022
For the unversed, Garba is a traditional Gujarati dance form and is specially a part of celebrations during the 9 sacred days of Navrati festival.