Pak actress vows to wed a 'Zimbabwean guy' if chevrons beat India in T20 clash, netizens remind her of previous promises
The tweet became fodder for jokes and memes with more than 15k likes and numerous comments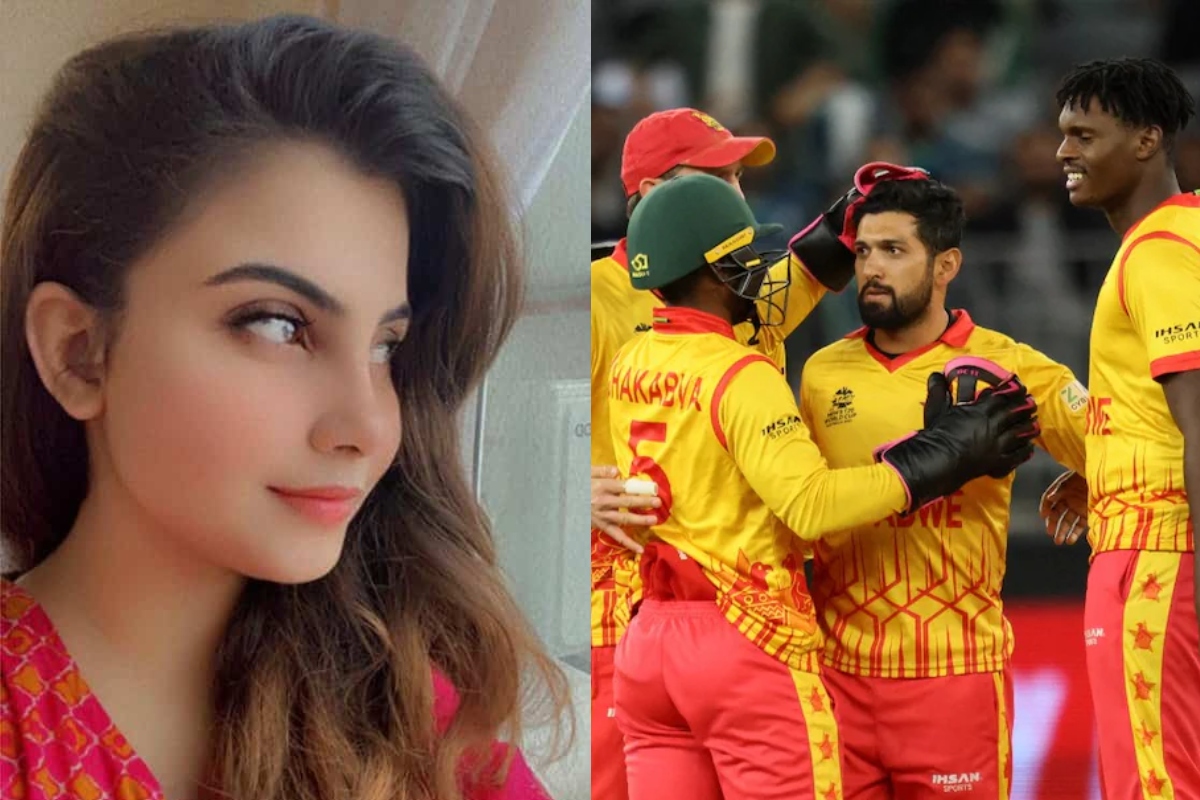 New Delhi: The Super 12 clash between India and Pakistan got more interesting as Pakistani actress Sehar Shinwari announced that she would marry a 'Zimbabwean guy' if the side manages to defeat the blue squad in the ongoing ICC T20 World Cup 2022. The latter made the announcement via her Twitter handle, hours after India's win against Bangladesh on Thursday.
Shinwari was continuously roping for Shakib Al Hasan-led team's victory, though India nabbed the match by a five-run win.
I'll marry a Zimbabwean guy, if their team miraculously beats India in next match 🙂

— Sehar Shinwari (@SeharShinwari) November 3, 2022
The tweet became fodder for jokes and memes with more than 15k likes and numerous comments. While several persons with Zimbabwean nationality accepted her offer, asking fellow users to begin wedding preparations, an Indian user called it a 'cheap publicity stunt', reminding the actress that she had claimed to quit Twitter if Bangladesh losses to India a day back.
Another appealed the others not to believe her as she often make commitments on social media and leaves them unfulfilled.
Notably, Shinwari's tweet comes a week after the African country stunned the cricket world as it beat much experienced Pak by one in the match played at the Perth Stadium in Australia.
Check hilarious SM reactions to Shinwari's tweet:
https://t.co/BhgqliSgzn pic.twitter.com/p7tqTX3Flb

— दानिश जावेद (@DANUJAVID) October 23, 2022
Tu pehle Malinga se toh kar le. 🤤https://t.co/DymWQo1odC

— Billi Police (@_CopCat) November 4, 2022
I told them they dont listen pic.twitter.com/puPxD92ch2

— Ngugi Chasura (@DregChasura) October 27, 2022
Meanwhile in Pakistan pic.twitter.com/yjKJ8tA0Cn

— बाळ कडू (@_Balkadu_) November 3, 2022
As a Zimbabwean , I reject you https://t.co/jPt9rmz3Kv

— time square 🇮🇳 (@time__square) November 4, 2022
She is a fraud bro just like Mr Bean
Seriously mat le lena isko#INDvsZIM https://t.co/yK3o6ea4JI

— PA3♥️( Pri Abdu Anki Archu) (@priabduankiarch) November 3, 2022
He has accepted the deal https://t.co/UIiU7SVdgK pic.twitter.com/ZSnmGS0OFa

— Asim Adnan Rana (@asimadnanrana) November 3, 2022
Prepare for my wedding with her guys. Dear Chevrons don't let me down. https://t.co/wZHqoKRWpK

— Macdonald Pagiwa (@Pagiwa2) November 3, 2022