Himachal: PM Modi stops convoy to meet children, accepts their greetings amid slogan-shouting (VIDEO)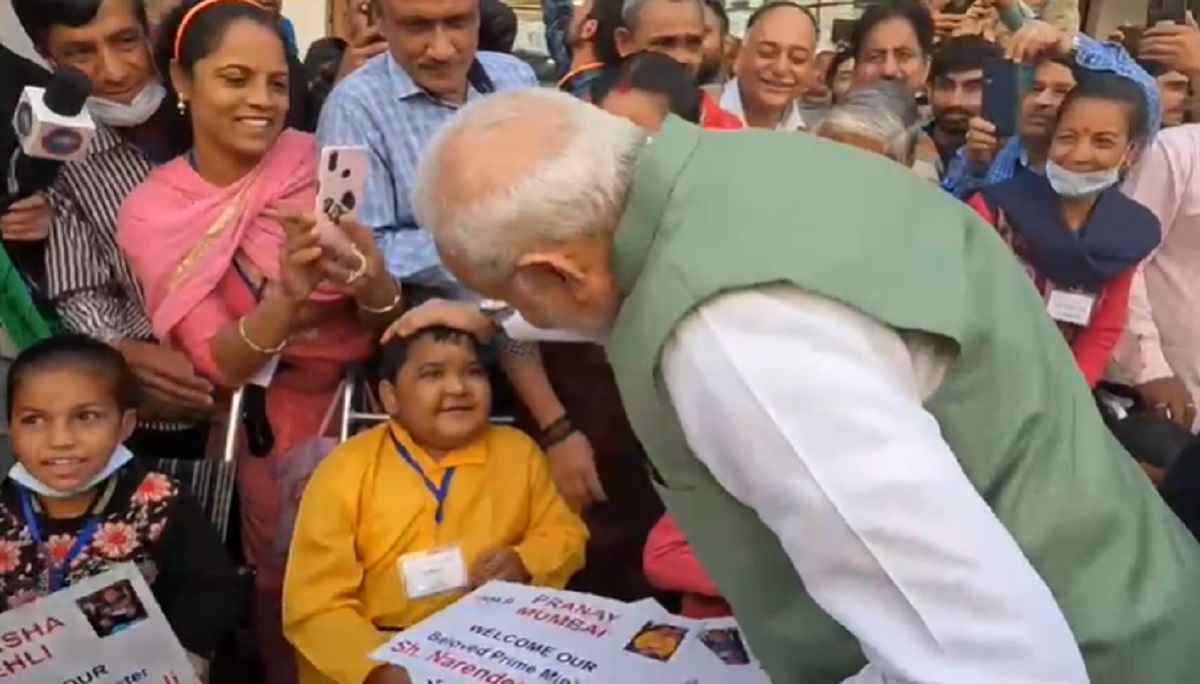 New Delhi: Prime Minister Narendra Modi's heartwarming gesture during Himachal trip on Saturday has become talk of the town. While travelling through the hilly terrain to address 2 public gatherings, PM Modi stopped his convoy to meet children.
The seemingly specially abled children welcomed the Prime Minister with open hands and enthusiastically handed over the 'greetings card' that they were carrying to welcome him. PM Modi made it a point to meet and bless each of them and also accepted the 'precious gift' from children.
The heartwarming video is winning hearts of netizens also.
While children's faces lit up with laughter & joy after meeting Prime Minister, there was intense slogan-shouting by people around. The area reverberated with chants of Modi-Modi and Jai Shri Ram.
Earlier in the day, as PM Modi reached Himachal Pradesh to address 2 public rallies in Sundarnagar & Solan. The hilly state rolled out a red carpet to welcome the Prime Minister. Thousands of people lined up the streets on both sides and waved hands while Prime Minister's convoy passed through. At many places, people showered his convoy his flower petals.
In Shimla, PM Modi was gifted mother's portrait
Breaking the high-security protocol to be among the people is not new with the Prime Minister. In his previous visit to state also, PM Modi stopped his convoy to meet a girl on the street who made a portrait of his mother.
The girl was carrying the pencil portrait of his mother enroute to the roadshow in Shimla. PM Modi accepted the handmade portrait & thanked the girl for gracious gesture. He was in the state to address Garib Kalyan Sammelan.