Political dynasty biggest enemy of democracy, it should be rooted out: PM Modi at National Youth Parliament Festival | TOP POINTS
The objective of the National Youth Parliament Festival (NYPF) is to hear the voice of youth between 18 and 25 years of age, who are allowed to vote and will join various careers in coming years, including public services.
January 12, 2021 09:40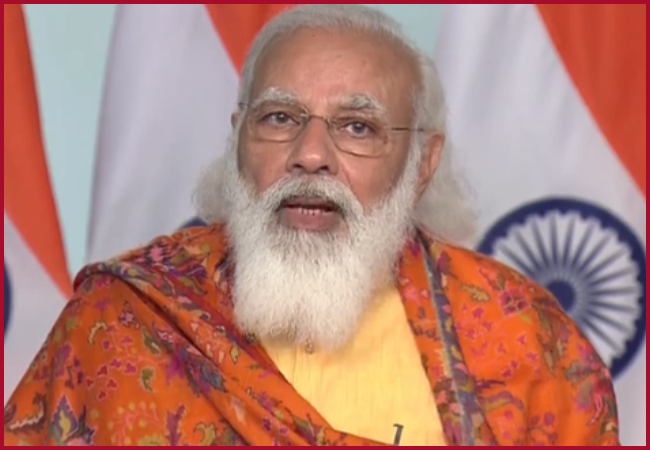 New Delhi: Prime Minister Narendra Modi addressed the valedictory function of the second National Youth Parliament Festival on January 12 via video conferencing.
The selected candidates in the youth parliaments held at state and district levels took part in the national event.
TOP POINTS
The politics of nepotism is seeing its last days. It hasn't ended completely though. There are still people who only want to do politics to save their family's stand in politics. This sort of politics keeps 'Nation First' second & 'My family & my benefits' as its first priority
We are developing ecosystem including modern education, better opportunities in-country for which youngsters would often go abroad: PM
Our freedom struggle was led by our youth. Shahid Khudiram Bose was aged only 18-19 when he was hung! Veer Bhagat Singh was aged 23-24 when he was hung and Birsa Munda was very young as well. They had taken a resolution and fought for it.
Swami Ji stressed equally on physical and mental strength. He said – 'Muscles of iron and nerves of steel'. Inspired from his teachings, we're specially focusing on the mental and physical fitness of Indian youth.
The New National Education Policy focuses on the development of better individuals and from better individuals to a better country. This policy gives priority to our youth's understanding, their decisions and their beliefs.
Our freedom fighters were heavily influenced by Swami Vivekananda. When these fighters were arrested, they always possessed works of Swami Ji. His works were then assessed as to how effective it was in instilling nationalism in the youth.
The new National Education Policy is a step towards nation-building. We are building an eco-system which will give better opportunities to our youth here: PM Modi
Today is an important day as the National Youth Parliament Festival is being held at the Central Hall of the Parliament which witnessed the framing of our Constitution: Prime Minister Narendra Modi during the valedictory function of 2nd National Youth Parliament Festival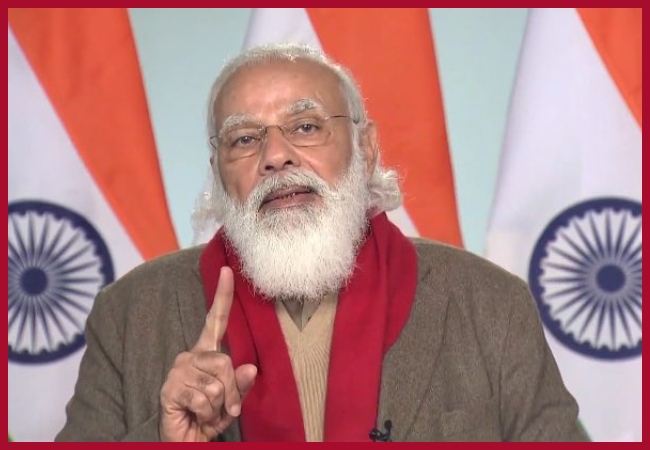 National Youth Festival, which is being celebrated every year, will be held from January 12 to 16. Due to COVID-19, the 24th National Youth Festival is being held in virtual mode. 'YUVAAH – Utsah Naye Bharat Ka' is the theme of this year's festival, which suggests, the youth bring alive the celebration of New India.