Shah challenges Rahul, Mamata to find one provision in CAA that can take away any Indian's citizenship
Taking on the Congress for opposing the CAA, he said: "When the partition took place, there were 30 per cent Hindus in both East and West Pakistan. Today, there are just 3 per cent Hindus in Pakistan and 7 per cent Hindus in East Pakistan (Bangladesh). I want to ask the blind and deaf Congress leaders, where are my Hindu, Sikh, Sindhi brothers."
January 12, 2020 16:49
New Delhi: Union Home Minister Amit Shah on Sunday challenged Congress leader Rahul Gandhi and West Bengal Chief Minister Mamata Banerjee to "find out the provision in the Citizenship Amendment Act (CAA)" which can take the citizenship away from any Indian.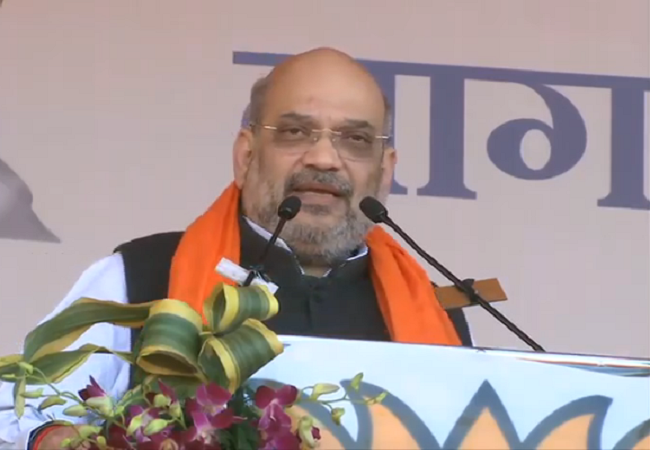 "I challenge Mamata Banerjee and Rahul Baba to find out a provision in the Citizenship Amendment Act that can take the citizenship away from anyone in this country," said Shah, while addressing a public meeting here.
Further attacking the Congress party, he said: "When the partition of the country took place, the Congress party divided the country on the basis of religion."
#WATCH Union Home Minister & BJP National President Amit Shah in Jabalpur: Kapil Sibal, Congress ke vakil, kehte hain Ram Mandir nahi banna chahiye, arey Sibal bhai jitna dam ho rok lo, 4 mahine mein aasman ko chhoota hua Ram mandir ka nirmaan hone wala hai pic.twitter.com/Q1u68zaGkc

— ANI (@ANI) January 12, 2020
He said that the then leaders had assured Indian citizenship to the minority refugees from Pakistan.
"The Hindus, Sikhs, Parsis, Jain, who lived in both East and West Pakistan wanted to come here, but they stayed there because of the bloodshed. The leaders of our country then assured them that they will be welcome here and given the citizenship whenever they come," said Shah.
Home Minister Amit Shah: JNU mein kuch ladko ne Bharat virodhi naare lagaye, unhone naare lagaye 'Bharat tere tukde ho ek hazar, inshallah inshallah'. Unko jail main daalna chahiya ya nahi daalna chahiye? Jo desh virodhi naare lagaega uska sthan jail ki saalakhon ke peeche hoga. pic.twitter.com/85yPBZnyS2

— ANI (@ANI) January 12, 2020
Taking on the Congress for opposing the CAA, he said: "When the partition took place, there were 30 per cent Hindus in both East and West Pakistan. Today, there are just 3 per cent Hindus in Pakistan and 7 per cent Hindus in East Pakistan (Bangladesh). I want to ask the blind and deaf Congress leaders, where are my Hindu, Sikh, Sindhi brothers."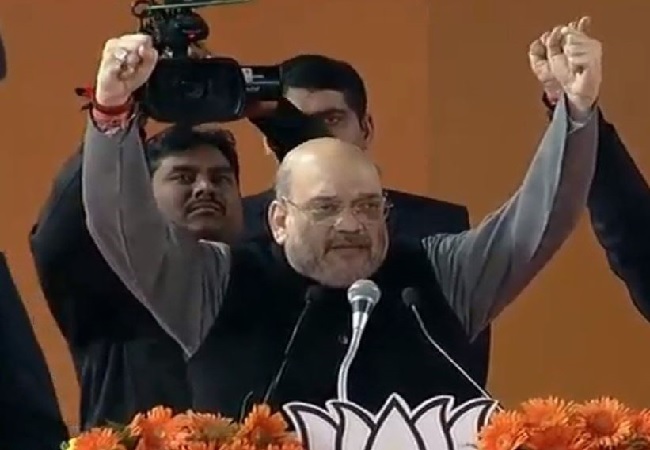 The Citizenship (Amendment) Act, 2019 grants citizenship to Hindu, Sikh, Jain, Parsi, Buddhist, and Christian from Pakistan, Afghanistan and Bangladesh, who came to India on or before December 31, 2014. (ANI)