Shark Tank India: Vineeta Singh's recreation of 3 Idiots meme has Internet at its peak
Slamming the trolls in her own way, Vineeta came up with a recreational video of the iconic scene from the movie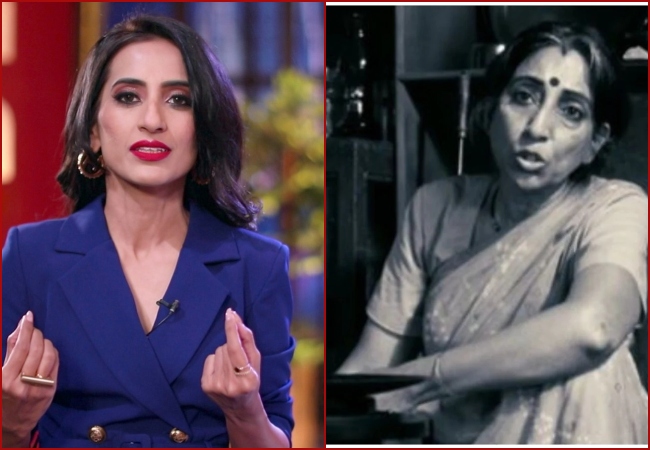 New Delhi: Chief Executive Officer (CEO) and co-founder of SUGAR cosmetics, Vineeta Singh, who also happens to be one of the 'shark' on the reality show Shark Tank India, has recently come up an amusing response to a viral meme on her.
For the past few days, a meme has been going crazy viral on social media comparing Singh with Amardeep Jha, the actress who portrayed the role of Raju Rastogi's mother in the popular movie 3 Idiots.
Slamming the trolls in her own way, Vineeta came up with a recreational video of the iconic scene from the movie, wherein Raju's mother can be seen pinching about the rising prices of Bindi (lady figures) and paneer (cottage cheese).
In the video shared by Singh on her social media handle, the shark can be seen using the monologue used by actor Amardeep Jha in the iconic scene with an exceptional twist to it.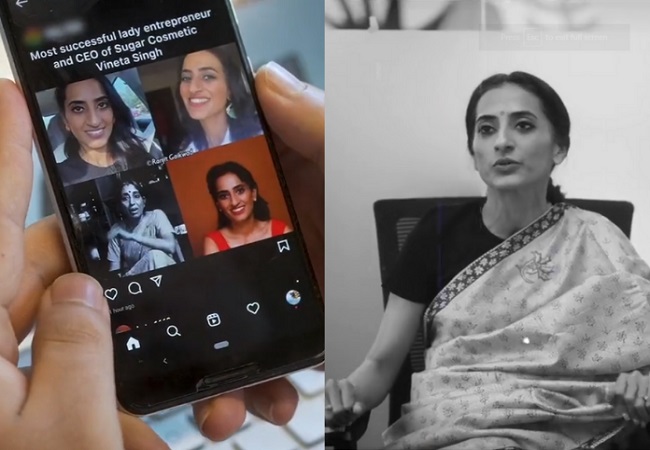 The video begins with a Sugar employee coming across the viral meme while scrolling social media.
Later, when he goes to Singh's office to get some approval on budget, the video turns black and white, as Vineeta addresses the employee as, "Haan haan beta aao. Kahaan the tum".
When the employee talks regarding getting the approvals on the budget, a fierce Vineeta says, "Paise kya ped pe ugte hai? Tumhe pata hai bhindi Rs 12 ki hogayi hai. Aur paneer toh sone k daam pe bik raha hai (Does money grow on trees? Ladyfinger is Rs 12 now. Cottage cheese is being sold at the price of gold)".
The employee is taken aback by this unexpected response and went back to his cabin. In the next scene Vineeta looks at the camera and says, "Confused? Dil pe haath rakh ke bol aal izz well (Say all is well from your heart)!"
Have a look at the viral video here:
All is not well! Stop with the photoshopping, Team @trySUGAR ? pic.twitter.com/98smTS7teA

— Vineeta Singh (@vineetasng) March 12, 2022