Tripura Deputy CM Jishnu Dev Varma shakes a leg, his energy enthuses netizens (VIDEO)
Dy CM Dev Varma wrote in his FB post, "It was good to see the video footage with my friend Deputy CM Meghalaya. After decades I was on the dance floor with him. We tribals just love to dance and sing."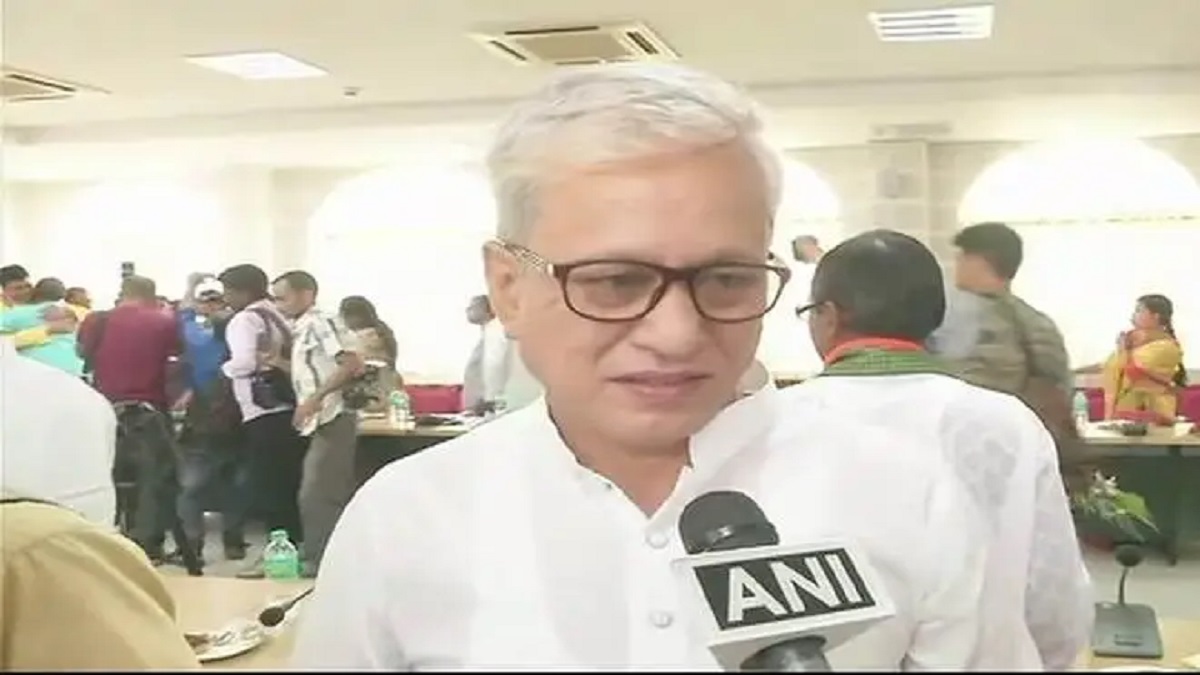 New Delhi: Tripura Deputy Chief Minister Jishnu Dev Varma recently shook a leg at an event and danced his heart out with some of his close friends, which also included Meghalaya Deputy Chief Minister. As the video landed on social media, it drew the attention of netizens with some mocking his freewheeling gestures and many showering praise on the Deputy CM.
The video of Deputy Chief Ministers dancing on music & songs went viral on social media and drew many reactions. Many hailed the Tripura Deputy CM Jishnu Dev Varma for keeping himself agile & active even at the age of 65. A user sent good wishes to the Deputy CM and hoped that he remains 'evergreen and 16 at heart'.
त्रिपुरा के उपमुख्यमंत्री @Jishnu_Devvarma दा के जज्बे को सलाम। 🙏

65 की उम्र पार होने के बावजूद जिश्नू दा का जोश 16 की उम्र सरीखा है। अपन इस मामले में पिछड़ गए।
मां त्रिपुरसुंदरी जिश्नु दा के इस जोश को बरकरार रखें ताकि वे लम्बे समय तक यूं ही थिरकते रहें। 🙏 pic.twitter.com/W681uk8ohL

— Sanjay Mishra 🇮🇳 (@sanjayswadesh) November 22, 2022
While there were some who tried to cast aspersions on the Deputy CM for letting his hair loose at a party. Dev Varma's supporters saw it as a smear campaign against him and also a deliberate attempt by 'certain people' to malign the image of North-Eastern leaders, in particular.
Kirit Pradyot Manikya Deb Barman Bahadur, son of the last Maharaja of Tripura also came out in defence of his uncle & Deputy CM Jishnu Dev Varma. He told a publication that singing & dancing is way of life for the North-Eastern people.
"This is our way of life, I think it's very inappropriate for some to judge people in something like this. Much more important things in life than getting so low and personal by commenting on these things", he said.
Tripura Deputy CM also commented in his Facebook post, when he came across the video.
Dy CM Dev Varma wrote in his FB post, "It was good to see the video footage with my friend Deputy CM Meghalaya. After decades I was on the dance floor with him. We tribals just love to dance and sing if anyone does not like it I can't help it. No one has a right to enforce their culture on us".