Video of Sidhu Moose Wala shooters flaunting their guns, celebrating in the car goes viral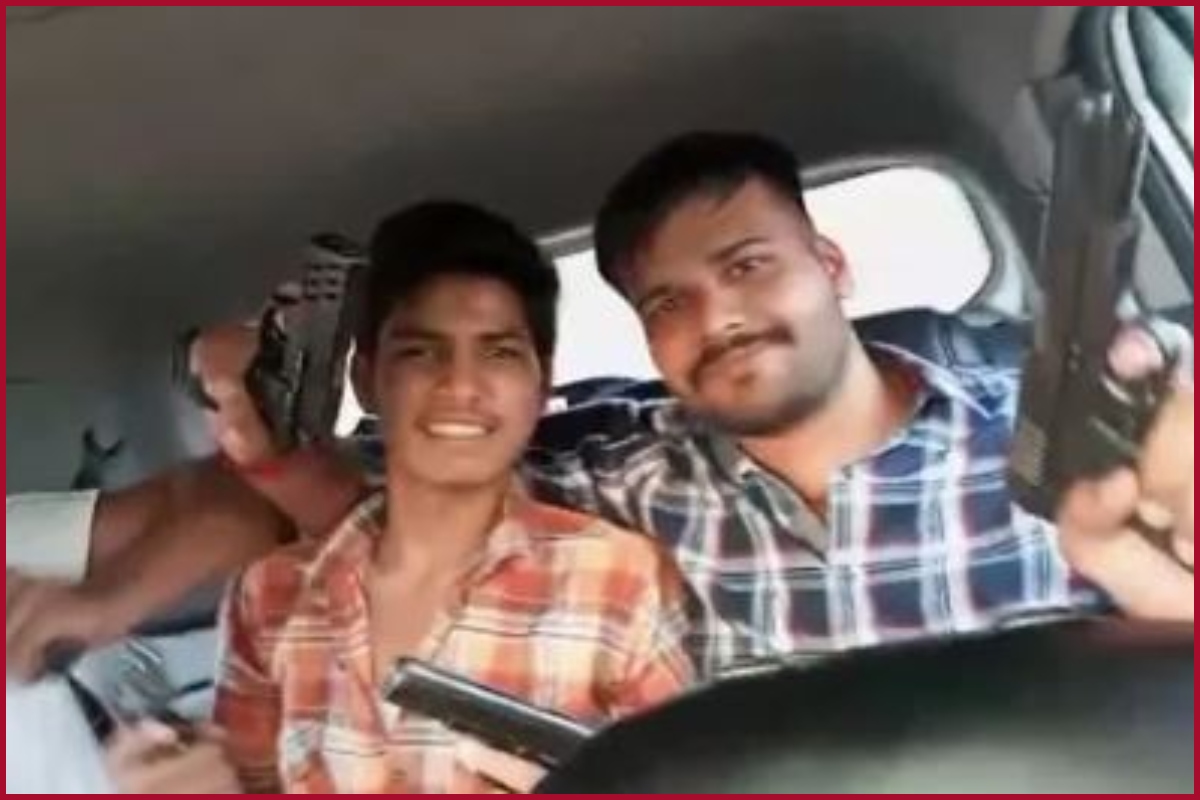 New Delhi: In new videos retrieved from the mobile phone of the youngest killer of Sidhu Moosewala, Ankit Sirsa, showed shooters of Punjabi singer celebrating and flexing their guns in the car.
This video is said to have been shot soon after killing Sidhu Moosewala.
In the video that is gone viral on social media shows five men with smile on their face and flaunting their guns at the camera as Punjabi music blared in the background.
This video was uploaded on Instagram but was later deleted.
#SidhuMooseWala's murder accused Ankit Sirsa, Priyavrat Fauji, Kapil, Sachin Bhivani, & Deepak seen in a video brandishing guns while traveling in a vehicle pic.twitter.com/i76a2iiCxE

— Parteek Singh Mahal (@parteekmahal) July 4, 2022
The 18-year-old Ankit was arrested from a bus terminal in Delhi. The Police said that Ankit is the member of convicted gangster Lawrence Bishnoi's gang.
He has also been described as the main shooter of singer Sidhu Moosewala.
According to Police source it is said that Ankit Sirsa allegedly fired six bullets at Sidhu Moosewala.  Sachin Virmani, his associate has also been arrested.
Sidhu Moosewala shot dead:
Singer Sidhu Moose Wala, a popular musician was shot dead on May 29 in his car in Punjab.
According to Police, Gangster Lawrence Bishnoi, the main accused, has admitted to have been the mastermind in the murder.
After the murder of Sidhu Moosewala, Canada-based gangster Goldy Brar, a close aide of Lawrence Bishnoi, had claimed responsibility for singer's murder in a Facebook post.