West Bengal Polls: BJP gives ticket to daily wage worker's wife, family lives in a mud house
West Bengal Elections 2021: BJP Bankura face is a daily wager's wife.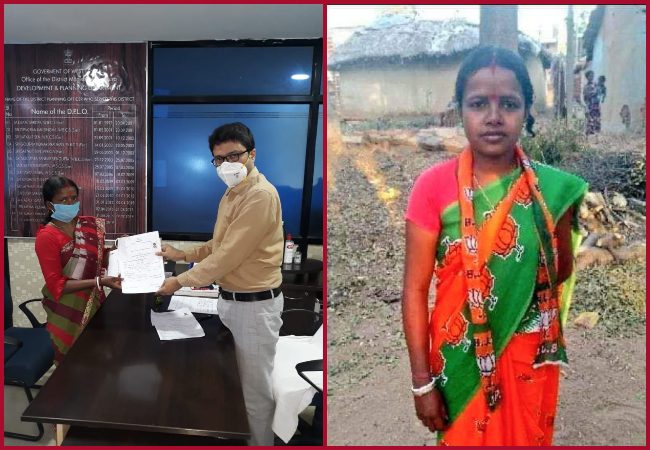 New Delhi: Chandana Bauri (30)-BJP candidate for Saltora Assembly seat in West Bengal's Bankura, is one of the poorest nominees in the poll race.
Chandana's husband is a 'mason' who works as a daily wager earning about Rs 400 for a day's work.
As life is difficult for daily wage workers during the monsoon season, so at that time Chandana works as a helper with him to support her family.
Both husband and wife are MNREGA card holders. They have three children.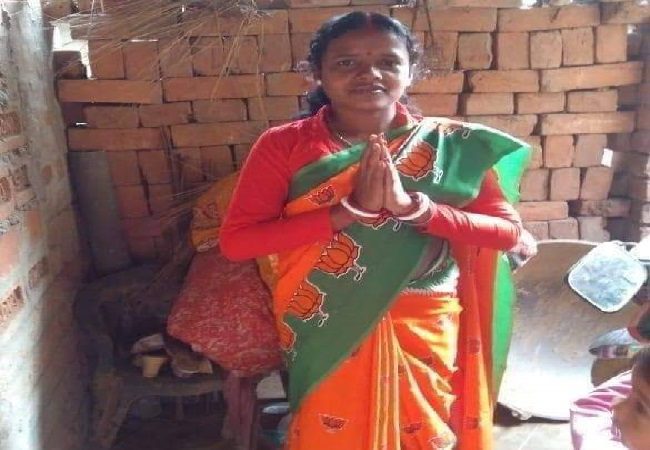 Assets of Chandana Bauri
 – 3 goats
– 3 cows
– A mud house with no toilet
– Rs 31, 985 in cash & bank deposits.
Since Chandana is a senior district BJP member, the ticket is like a like a blessing for the 30-year-old.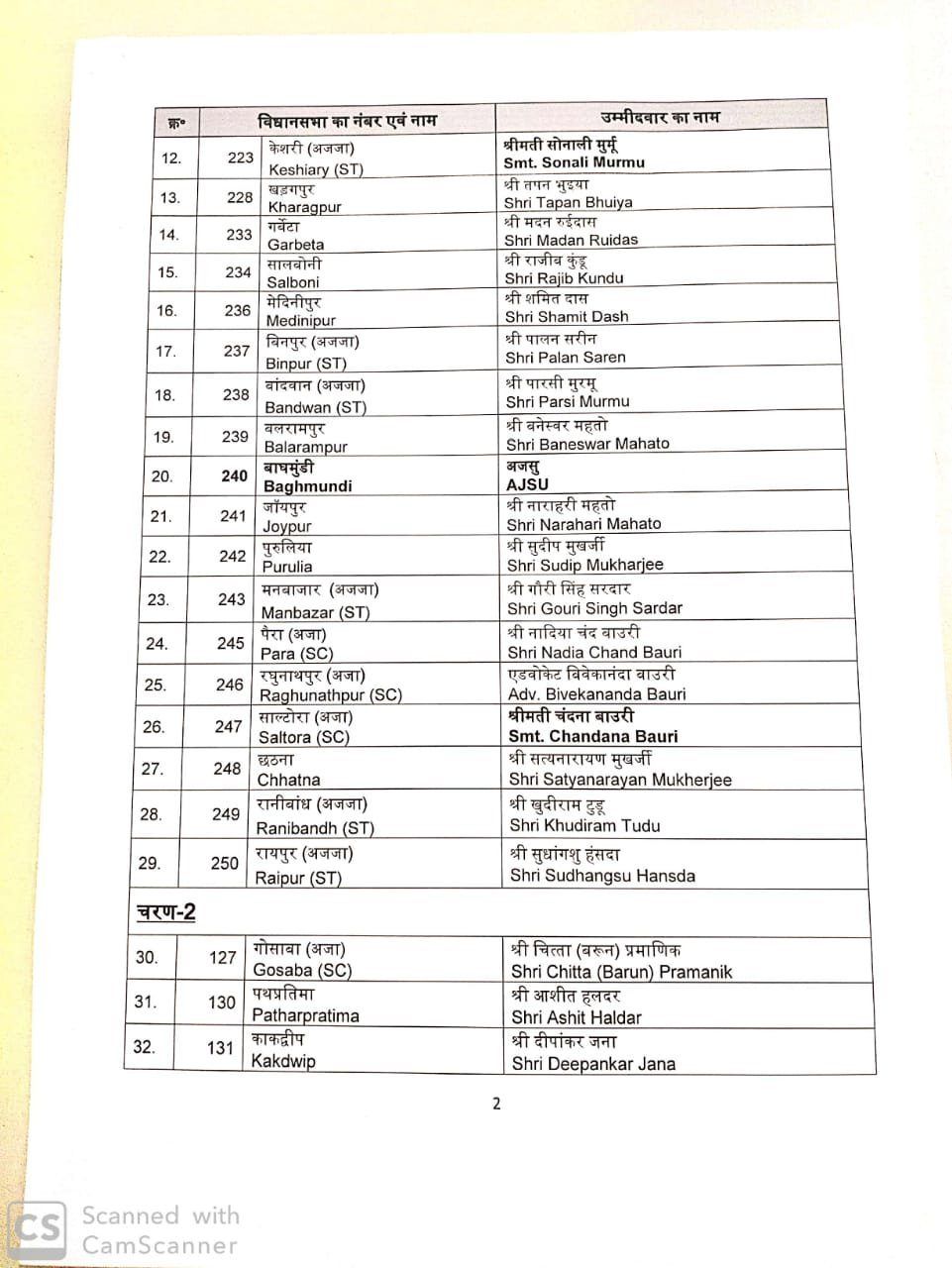 As election dates are coming closer, Chandana leaves her house in Kelai village in Gangajalghati block by 8 am every day for campaigning.
For the last two times, Trinamool's Swapan Barui has won from Saltora constituency reserved for Scheduled Castes by a margin of over 10,000 votes. Meanwhile, in 2021 elections the party has fielded a Santosh Kumar Mandal as the new candidate.
Here is how Twitterati reacted: 
Smt. #ChandanaBauri, a daily wage earner's wife is the @BJP4Bengal candidate from #Saltora.

Depending on your contribution, you will rise to the level of your competence.

Proud to be a part of BJP, a cadre-based party in which Karyakartas work their way up.#ModirSatheBrigade pic.twitter.com/nYQppeYYSD

— P C Mohan (@PCMohanMP) March 7, 2021
Meet Smt. Chandana Bauri, @BJP4India candidate for Shaltora Assembly constituency, West Bengal.Her husband is a daily-wage mason. This is the kind of encouragement the top leadership of BJP gives its karyakartas. #ModirSatheBangla @BJP4Bengal pic.twitter.com/v9yEPdrLtI

— Sumiran Komarraju (@SumiranKV) March 7, 2021
#chandana_bauri@ChandanaBauri2 @MajiBibak pic.twitter.com/g6efLlOnKz

— SALTORA ASAMBELY 247 AC OFFICE (BJP) (@MajiBibak) March 15, 2021
Only Possible in @BJP4India This is Chandana Bauri, the @BJP4Bengal candidate from Shaltora, Bankura district.She comes from an extremely humble background. Her husband is a mason. BENGALIS must vote for her and make her win big.#ModirSatheBangla #ModirSatheBrigade pic.twitter.com/tIkKMJhvMV

— Sandeep (@sandeepn9ne) March 7, 2021
Chandana Bauri, BJP candidate from Saltora, WB
???????#Bjp4Bengal pic.twitter.com/0saC7NAe7O

— i_am_sangacious (@i_am_sangacious) March 9, 2021
Meet Smt Chandana Bauri, BJP Candidate from Saltora. Her husband is a daily-waged mason. This is why i feel so proud to be a part of the @BJP4India family.
Pic courtesy – @KrishanuBJP @BJP4Bengal @MrsGandhi pic.twitter.com/3v2MFtNzXK

— Keya Ghosh (@keyakahe) March 6, 2021