1 year of Modi 2.0: Govt's flagship schemes that are directly benefiting the common man
Ujjwala Yojana, PM KISAN, Jan Dhan Yojana, Jan Aushadhi Yojana, Ayushman Bharat are a couple of schemes which have left the world leaders gushing about India's leadership.
May 22, 2020 20:13
New Delhi: Ever since, Modi government came to power in Centre in 2014 and then in 2019, it's major thrust has been on empowering the Aam Aadmi and making a direct connect with the poor and downtrodden class so that all become part of the India growth story and the nation moves ahead with a cohesive force.
Creating livelihood and job opportunities for lower income group and middle-class, initiating direct benefit transfer to the poor and downtrodden have been on top priorities of Modi govt. Overall, creating a level-playing field for everyone so that the nation progresses with an objective of – Sabka Saath, Sabka Vikas and Sabka Vishwas.
Since coming to power. Narendra Modi government has launched many path-breaking and revolutionary schemes, rolled out umpteen reforms which have the potential to transform the nation and bring changes on the ground like never before. And, the changes are much evident.
Ujjawala Yojana, PM KISAN, Jan Dhan Yojana, Jan Aushadhi Yojana, Ayushman Bharat are a couple of schemes which have left the world leaders gushing about India's leadership.
A look at Modi govt's flagship schemes:
Prime Minister Gareeb Kalyan Yojana (PMGKY)
Though it's a temporary public welfare scheme launched by the Modi government in wake of Covid-19 outbreak, it's necessary to mention here to understand Centre's proactive approach in reaching out to the poor and downtrodden.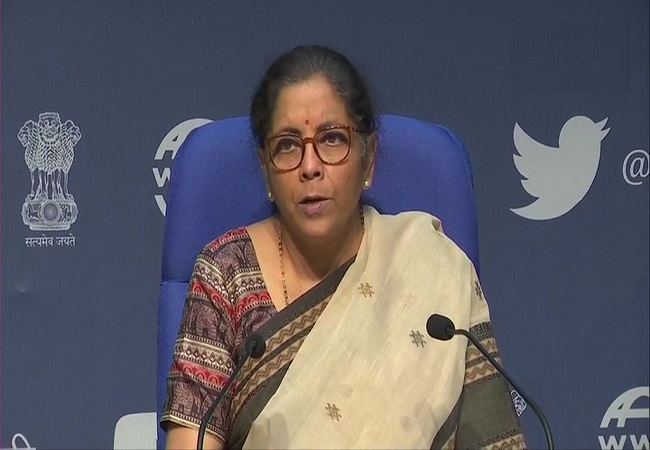 A special economic package of Rs 1,70,000 crore was launched by FM Sitharaman for the poor, migrant workers and for those sections of society who needed help to tide over the challenge of the nationwide lockdown and job losses.
The scheme, valid for 3 months, is targeted at 80 crore population and is providing assistance to people in terms of cash, free ration, direct cash transfer for farmers, free LPG cylinders and medical insurance for Corona warriors.
PM KISAN (Pradhan Mantri Kisan Samman Nidhi) Scheme
This is one of the most remarkable schemes of Modi government, aimed at improving the lives of lakhs of farmers across the country.
Under the scheme, all poor farmers (small and marginal with landholding/ownership of upto 2 hectares) get Rs 6,000 each every year in 3 installments. This is one via Direct Bank Transfer and reportedly 14.5 farmers directly benefit from this scheme.
Pradhan Mantri Kisan Pension Yojana
Seen as an extension of the PM KISAN, this scheme was launched to reduce the farm sector distress and mainly to give support to farmers in pressing times. Like government jobs, small and marginal farmers would draw a monthly fixed pension of Rs 3,000 per month.
The scheme was approved by Modi 2.0 Cabinet, costing Rs 10,774.5 crore per annum to the exchequer.
The eligible farmers in the 18-40 years age group can participate in this voluntary and contributory pension scheme. Once the beneficiary of the pension dies, the spouse will be entitled to receive 50% of the original beneficiary's pension amount.
Ujjwala Yojana
India is home to more than 24 crore households out of which about 10 crore households are still deprived of LPG. PM Modi launched the Pradhan Mantri Ujjwala Yojana (PMUY) on May 1, 2016 to distribute 5 crore LPG connections to women of BPL families.
The scheme, apparently close to PM Modi, was rolled out for women of rural households, so that they could get rid of the smoke.
Ujjwala Yojana website says, "smoke inhaled by women from unclean fuel is equivalent to burning 400 cigarettes in an hour"
A subsidised refill costs about Rs 500 a cylinder, against the unsubsidised price of around Rs 900. To make it easier for a beneficiary, oil marketing companies also give a loan of Rs 1,500 to fund the purchase of the LPG stove and the first cylinder.
According to Petroleum Minsiter Dharmendra Pradhan, LPG coverage has reached 90% of households in 2019 from 55% in 2014.
Jan Dhan Yojana
Pradhan Mantri Jan Dhan Yojana (PMJDY), the biggest financial inclusion initiative in the world, was announced by Prime Minister Narendra Modi on 15thAugust 2014 from the ramparts of the Red Fort and launched by him on 28th August 2014 across the country.
While launching the Yojana, the Prime Minister had described the occasion as a festival to celebrate the liberation of the poor from a vicious cycle.
Special benefits under this scheme:
• Interest on deposit
• Accidental insurance cover of Rs.1.00 lac
• No minimum balance required.
• Life insurance cover of Rs.30,000/-
• Beneficiaries of Government Schemes will get Direct Benefit Transfer in these accounts
According to official data, there are more than 38 crore Jan Dhan accounts, having a consolidated balance of Rs 1.28 lakh crore.
Jan Aushadhi Yojana
This was yet another scheme of the government, aimed at providing affordable and reasonable healthcare to citizens.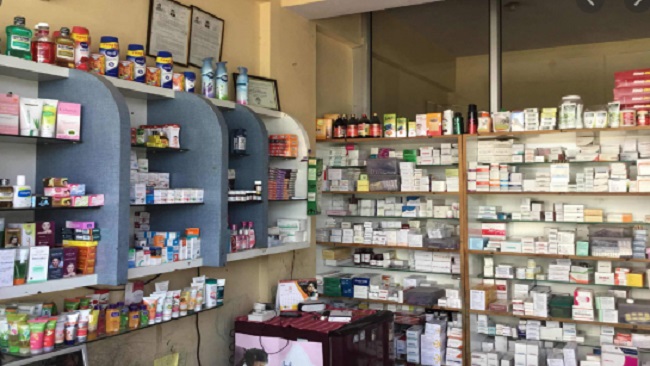 As the big pharmaceutical companies sell medicines at much higher rate, making their reach to common people difficult, the government launched generic medicines at much affordable rate to all.
Today, they are emerging as strong alternative to medical stores selling branded medicines.
AMRUT and Affordable Housing
Atal Mission for Rejuvenation and Urban Transformation (AMRUT) was launched by the government to provide basic services (e.g. water supply, sewerage, urban transport) to all the households. It would also endeavour to build amenities in cities which will improve the quality of life for all, especially the poor and the disadvantaged class.
Under the scheme, it is ensured that every household has an access to a tap with the assured supply of water and a sewerage connection.
Affordable Housing and 'Housing for All' by 2022 is yet another major objectives of government.
Ayushman Bharat
Ayushman Bharat or PM Jan Arogya Yojana is one of the far-reaching programs, aimed at providing annual health insurance cover of Rs 5 lakh to 107.4 million poor and vulnerable families or around 50 crore people. This was seen as a key step towards universal health coverage.
Ayushman Bharat also aims to bolster the public healthcare system by setting up 1.5 lakh primary healthcare centres.
The government wants to almost double public health expenditure as a share of GDP to 2.5% by 2025. Without any mention, the scheme is game changer step for reforming India's healthcare system.
MNREGA
The Mahatma Gandhi National Rural Employment Generation Act (MGNREGA) provides for at least 100 days of assured annual wage employment to one adult member of every rural household.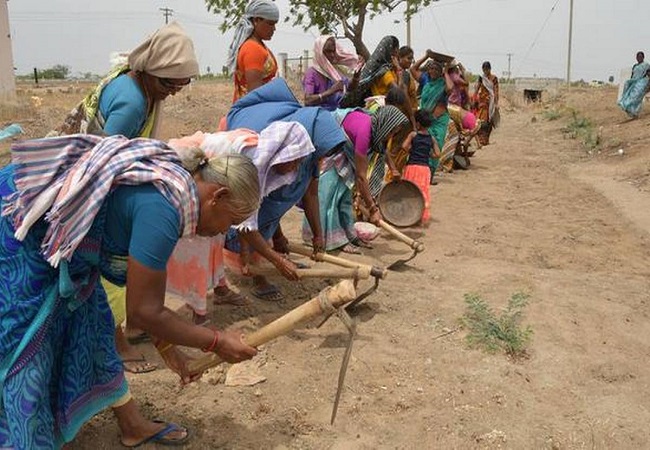 This scheme proved to be a major tool to help the migrant labour in the Covid-19 triggered lockdown.
Announcing the special economic package, FM Sitharaman announced additional Rs 40,000 crore to give fillip to employment generation. This move will help generate nearly 300 crore more person-days of work.
Pradhan Mantri Shram Yogi Maan-dhan (PM-SYM) Yojana
Pradhan Mantri Shram Yogi Maan-dhan Yojana is a voluntary and contributory pension scheme.
An insured person can get a monthly minimum assured pension of Rs. 3,000on after attaining the age of 60 years.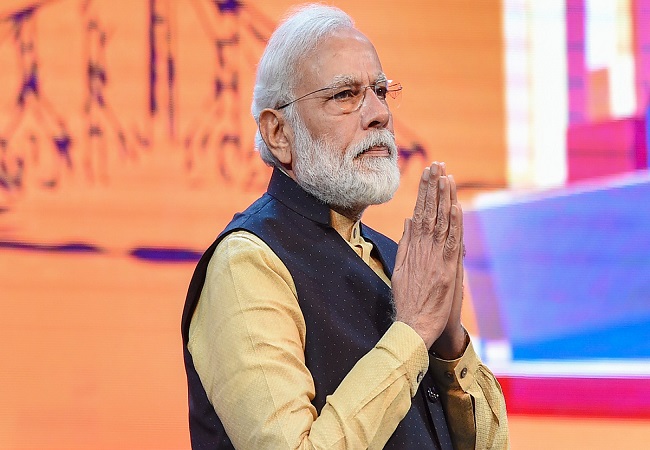 Unorganised workers in the age group of 18-40 years, whose monthly income is Rs.15,000 or less and not a member of EPFO/ESIC/NPS, can join the scheme.
Under the scheme, 50 per cent monthly contribution is payable by the beneficiary and an equal matching contribution is paid by the Central Government.
If a beneficiary has given regular contribution and died due to any cause (before age of 60 years), his/her spouse will be entitled to join the scheme and benefit from it.