As Gujarat govt faces Oppn ire, a look at chronology and how UPA & others 'misused' remission law
Talks about probity and honesty in governance but its own reign in power has been marked by dubious decisions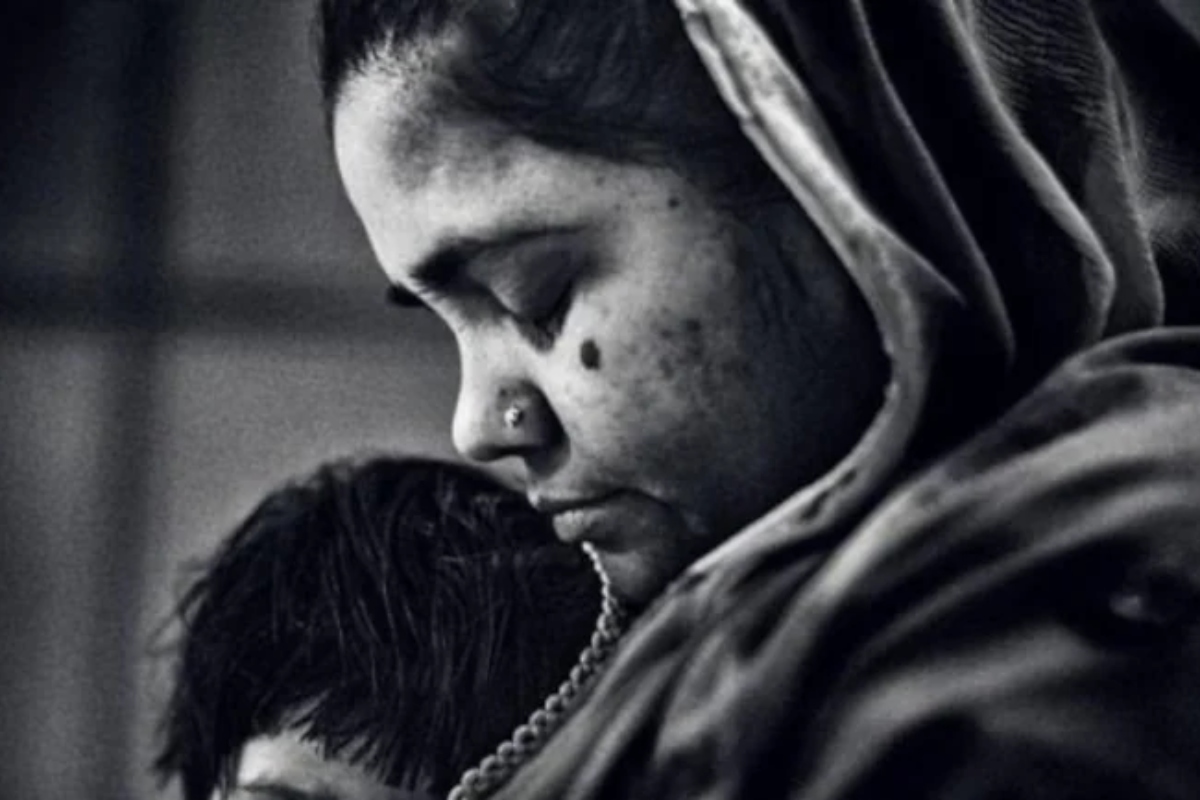 New Delhi: In a recent development that led to the release of 11 gang rape convicts under the Gujarat government's remission policy has given  opposition a chance to tear into the BJP as well as Centre. Mounting a scathing attack, the Congress party said that the release of hardened criminals shows the 'real mindset' of BJP & its masters and also demanded that the order be withdrawn immediately.
However, the party has also resorted to false allegations and cheap politicking in its bid to berate the Gujarat government.
Therefore, it becomes apparent to examine the truth behind these claims and allegations of Opposition. It talks about probity and honesty in governance but its own reign in power has been marked by dubious decisions.
What Opposition & Activists claimed
The opposition claimed that the Gujarat government appeared to have bypassed a guideline by the Union govt about not remitting sentences of those convicted for rape, or those serving life sentences while deciding upon freeing convicts in Bilkis Bano case.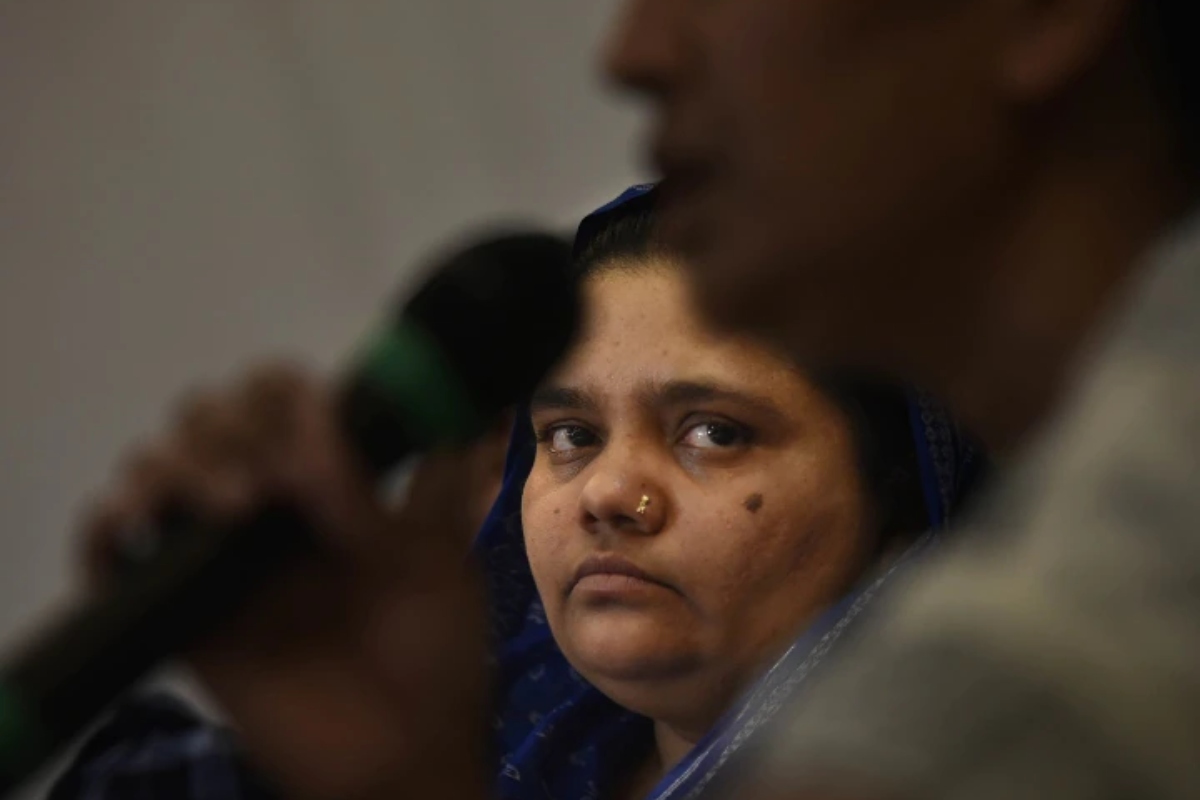 As Per new guidelines issued by the MHA, to states and union territories for releasing prisoners as part of 'Azadi Ka Amrit Mahotsav', Rapists, Human Traffickers and Drug Peddlers were categorically barred from being released.
A Congress spokesperson said, "The Gujarat government's decision also came on a day Prime Minister Narendra Modi spoke about women power and the need to fight misogyny in his address to the nation on the occasion of Independence Day."
Commenting on the release of the 11 convicts, New Delhi-based lawyer Mehmood Pracha told Al Jazeera it is "one more proof of the convicts' involvement with the political leadership of ruling BJP.
They were involved in Gujarat carnage against the Muslim community. And now they are living up to their promises which they had made to the criminals, culprits, and their cadres in the Gujrat riots case that they will protect them from all legal prosecution and that's what they are doing till date," he said.
"This remission, which even ignores the guidelines, will act as encouragement for future rapists and murderers," Annie Raja, CPI National Executive Member told DH.
Fact check of False claims
Chronology of Events :
The orders for release of 11 convicts were done as per law and as per directions of Supreme court. Nowhere has the state government acted on its own and no where it is a political decision.
·        The Supreme Court had ordered a CBI investigation in the case after Bilkis approached the National Human Rights Commission (NHRC). In August 2004, the Supreme Court directed the trial to be transferred from Gujarat to Maharashtra after Bilkis alleged death threats from the accused.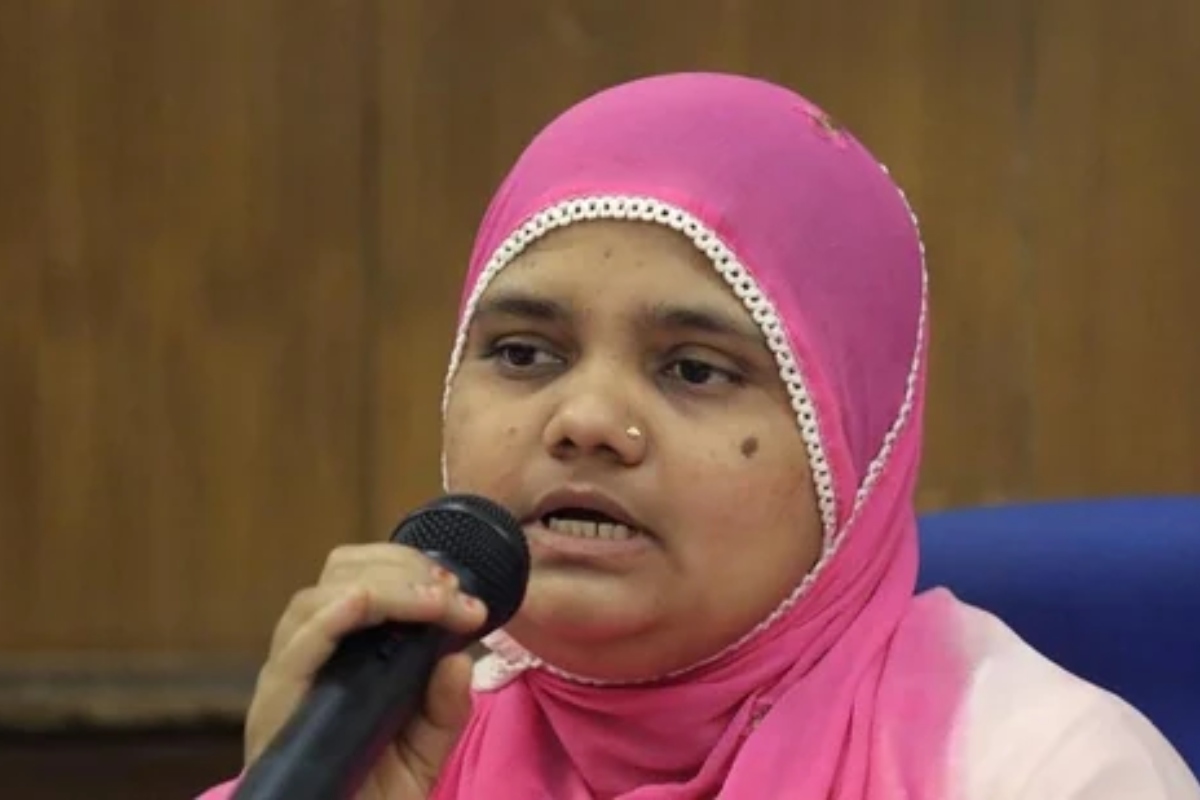 ·        On January 21, 2008, CBI special court judge U D Salvi convicted 13 accused, sentencing 11 to life imprisonment on the charge of gangrape and murder following an in-camera trial in Mumbai. In May 2017, the conviction was upheld by the Bombay High Court
·        In 2019, the Supreme Court awarded compensation of Rs 50 lakh to Bilkis — the first such order in a case related to the 2002 riots. "It is very apparent that what should not have happened has happened and the state has to give compensation," the apex court bench of the then Chief Justice of India Ranjan Gogoi, and Justices Deepak Gupta and Sanjiv Khanna, had said.
·        In May this year, the Supreme Court had asked the Gujarat government to decide, within two months, an application filed by one of the men found guilty in the Bilkis Bano gangrape case from 2002 post-Godhra riots. The convict had sought "premature" release from prison, where he had spent more than 14 years following conviction in January 2008.
·         The accused, Radheshyam Bhagwandas Shah alias lala vakil, had filed his petition for pre­mature release from prison before the Gujarat High Court. Shah had already served more than 15 years and four months of custody.
·        By an order dated May 13, 2022, a bench of Justices Ajay Rastogi and Vikram Nath clarified that the government of Gujarat, where the offence was committed, and not Maharashtra, where the trial was shifted "in exceptional circumstances…for
The SC ruling also said that "it has been settled by this Court in" the 2010 ruling in "State of Haryana Vs. Jagdish that the application for grant of premature release will have to be considered on the basis of the policy which stood on the date of conviction". Accordingly, the court said the "policy for remission with which the petitioner has to be governed, applicable in the State of Gujarat on the date of conviction, indeed is" the one "Dated 9th July 1992".
Eleven convicts serving life imprisonment in the gangrape case were freed from Godhra sub-jail after a Gujarat government panel approved their application for remission of sentence, according to senior officials.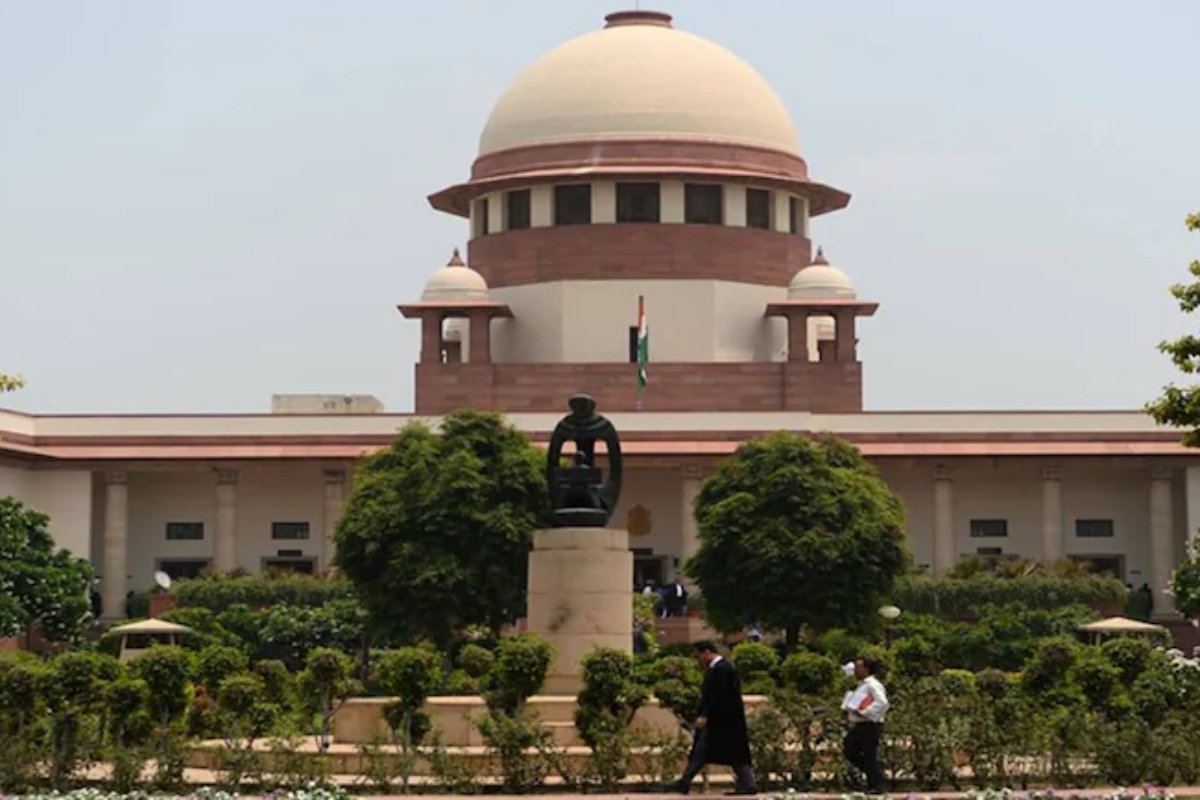 Shah had moved SC by way of a writ petition, seeking directions to the Gujarat government to consider his application for premature release under the 1992 policy.
Noted criminal lawyer Sidharth Luthra said the Gujarat government's decision is apparently in terms of the policy of the remission prevalent at the time of conviction.
This observation of Mr. Siddharth Luthra also puts to rest why Amrit Mahotsav Remission Guidelines were not used in this matter as Supreme Court had directed the application for grant of premature release will have to be considered on the basis of the policy which stood on the date of conviction".
As this was direction of Supreme Court on My 13th 2022 it can be clearly seen that there is not connection between Supreme Court order and Prime Ministers Independence Speech.
We can therefore clearly say that opposition claims are motivated and false.
Times when Opposition flouted remission policy
# Release of Jessica Lal's murder convict Manu Sharma
Delhi Lt Governor Anil Baijal approved the premature release of Jessica Lal Murder case convict Manu Sharma, who was serving life sentence in Tihar Jail.
The Delhi Sentence Review Board (SRB) which comes under the Delhi government had recommended Sharma's premature release last month.
Lal was shot dead by Sharma after she had refused to serve him liquor at the Tamarind Court restaurant owned by socialite Bina Ramani at Qutub Colonnade in south Delhi's Mehrauli area on the night of April 30, 1999.
# Remission by Kerela UDF government of Murder accused
In 2013, the UDF government granted remission to Naxal Varghese murder case accused former inspector-general K. Lakshmana as well as three others on the grounds that they crossed the age of 75 and were also unhealthy.
The CBI had even moved the Supreme Court against the remission granted to Lakshmana citing that though he was sentenced to life term, he was granted remission after undergoing only two-and-a-half year sentence.
# UPA freed Shahid Latif, who connived with Pak terrorists in killing Armymen in Pathankot
In 2010 under UPA rule, Shahid Latif, who allegedly provided logistical support to four Pakistanis who attacked Pathankot base, was released from an Indian prison. In Pathankot terror attack, seven military personnel were killed in a siege that lasted for around 72 hours.
Latif, a senior leader of JeM, was arrested from Jammu in a case related to terrorism and narcotics in 1996. The congress-led government released Latif to improve relations with Pakistan, along with nearly 20 others through Wagah border in Punjab.
# Congress leaders, with role in 1984 riots, shielded from conviction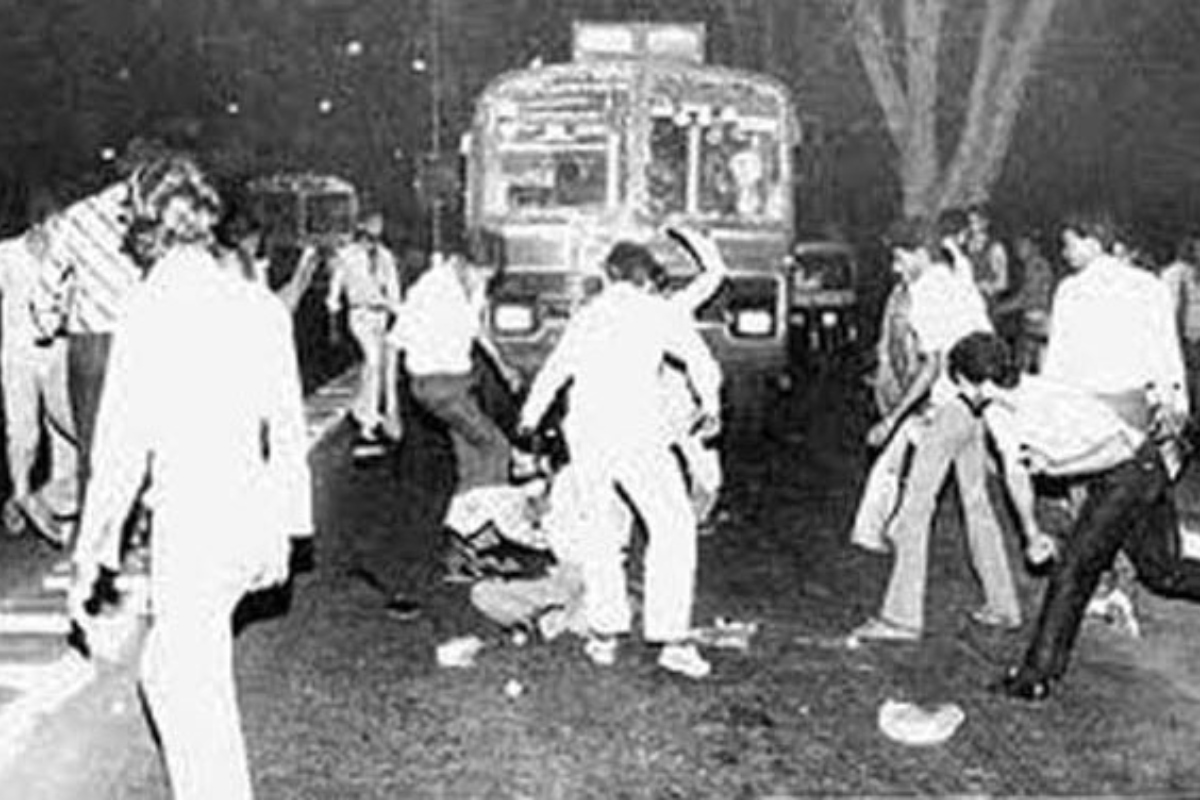 This Remissions list is quite exhaustive. The tragic massacre of Sikhs in 1984 riots at the behest of Congress Leaders remains an unclosed chapter. It was they who directed assaults on thousands of Sikhs. Question of Remission didn't arise as they were shielded and not convicted.
# Opposition's soft corner for Naxals
Some senior leaders of the Congress and NCP — both allies of the Uddhav Thackeray-led government in Maharashtra — have sought the withdrawal of cases related to the January 2018 Bhima Koregaon violence.
An important Naxal operative N Venkat Rao, who was arrested from Rajanandgaon, the police said that twenty-three detonators, Naxal documents, Maoist literature, a laptop, a mobile phone and two chargers were recovered from his possession.
He got bail because Chhattisgarh government was unable to submit the chargesheet against him; CM Bhupesh Baghel spoke against the detention of Jean Dreze, who is an important link of urban Naxals in Jharkhand.