Not India but China can't risk going into all-out war….Here is why? How militaries of 2 nations are stacked up in numbers?
June 23, 2020 16:34
The deadly clashes at the Galwan valley near the Line of Actual Control (LAC), apparently the first incident of bloody brawl in last 45 years, sparked off talks of bigger military confrontation at the border.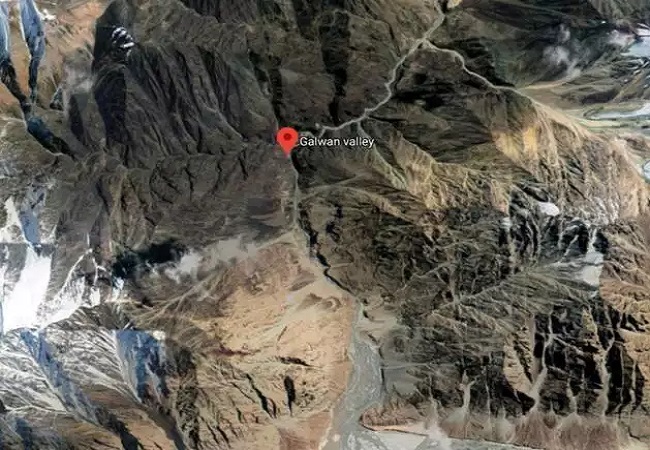 It was China which resorted to its treacherous designs in the Galwan valley by breaking the de-escalation accord and ambushing the Indian jawans and again tried to set false narrative that India was the reason behind the violent scuffle. It's worth mentioning that Indian jawans taught the Chinese PLA a strong lesson at the Galwan valley skirmish, their counter-attack was ferocious and brutal enough to send the rivals into a 'state of panic'.
But, the bigger question is – can the two Asian giants afford a full-fledged war.
Experts agree that Indian military is much stronger and fiercer than 1962 and it can teach anyone a lesson, however remain doubtful over China's humongous defence budget, which according to them puts it in stronger position.
We put out 3 important facts which prove why it's not India but China which can't afford an all-out against India.
3 reasons why China can't afford war with India
1) China fighting fire at many fronts
During wartime, what a country needs is quick round up its forces at the frontline. This is the last thing China could do at the moment because the Dragon is fighting fire at several fronts.
Its armed forces including Army, Navy and war planes are all engaged in dousing the flames caused by its overtly risky expansive ambition. Chinese fighter jets are busy in entering Taiwan's airspace while its Navy fleet is engaged with 6 other countries in South China sea – Vietnam, Phillipines, Indoensia, Malaysia, Taiwan, Brunei.
China is preparing artificial islands in there and this has put it in direct conflict with these 6 nations. It's equation with Japan has also deteriorated because its ships recently entered Japanese waters, to which the latter took strong offence.
Hong Kong may prove to be another headache for China because if any pro-democracy movement picks up, it will further put the authoritarian govt in a fix.
2) China's domestic problems & flagging economy
Coronavirus has taken a huge toll on Chinese economy as industries have started moving, manufacturing is in steep decline… all accounting for a sharp drop in its GDP growth.
Covid-19 virus, which emanated from Wuhan, hammed the Chinese economy and threw people out of jobs. It's imports witnessed big decline of 8.5% while the economic growth has slumped by 6.9%.
Then, it is engaged in trade war with US and Australia over tariffs. Trade war with US has already costed it $35 billion till now and if it lingers, it will further dampen its revival.
Software industry is in the doldrums and if engages in full-time fight with India, it will risk losing not just Indian markets but also technical support from Indian minds.
Moreover, its troops are engaged in persecution of Uighurs in Xinxiang province. Also, there has been second outbreak of Coronavirus in Beijing, posing severe risks to economic revival.
Given the scale of these domestic problems, China won't be in a condition to compromise on any of these priorities and engage in full-blown battle with India.
3) Global Heat on China over Coronavirus pandemic
China has been at the receiving end from all global powers for the outbreak of Coronavirus pandemic. Many are calling for imposing penalty on China, for hiding the pandemic for long and keeping the world in dark.
Moreover, it has no strong allies if caught in a conundrum. It so called allies Pakistan is laden with debt while Nepal doesn't count at all.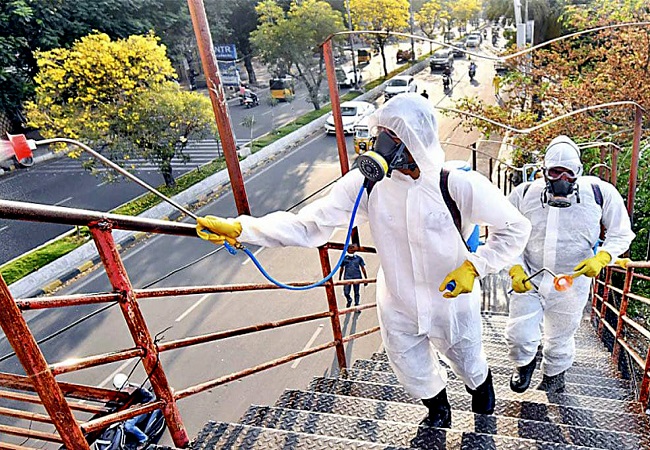 On the other hand, India has support of top global powers who choose to rally behind the democratic country like us. Trumps's takedown of China over recent Ladakh clashes is no secret.
If China chooses to ignore and goes on offensive despite the odds, it will be isolated globally, its economy will tank and people will suffer. The Chinese leadership will come under intense pressure and eventually wither under circumstances. Taking into account all this, China wouldn't risk going into an all-out confrontation with India.
How India, China armed forces stacked up in numbers:
India and China both are world's most populous countries and also have reportedly biggest armed forces in the world.
If we take a look at the numbers, here is how the Indian and Chinese armed forces are stacked against each other. (Numbers courtesy – The Print).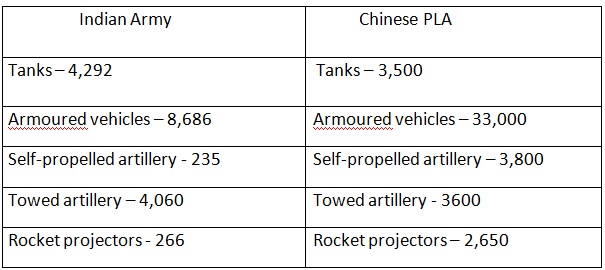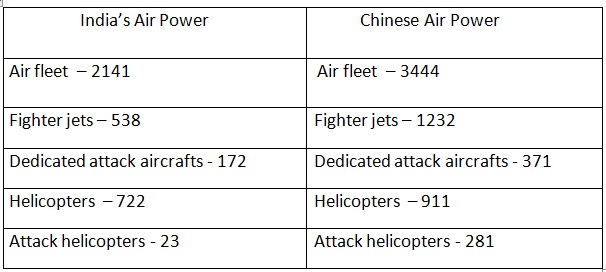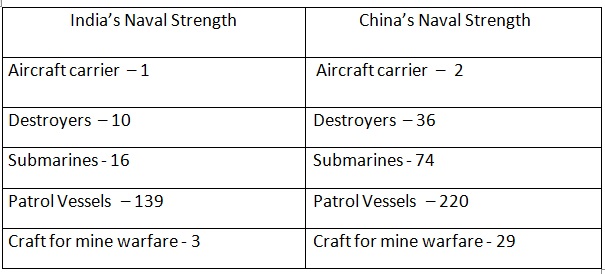 In terms of manpower, China has 21,83,000 active personnel and 510,000 reserve troops, while India has 14,44,000 and 21,00,000, according to Global Firepower. According to reports, China's nuclear arsenal amounts to 320 while Inida has 150 nuclear weapons.